The lack of chemistry that seems to be setting in on Connor McDavid's right wing is troubling. Jordan Eberle just can't seem to mesh and is now closing in on the 20-game mark with only one goal. As a result, management must be looking at this situation and thinking that time is running out. Rightfully so, as it was likely around the five-game mark with no clear right-winger that Peter Chiarelli started looking at his options in an effort to see what was out there on the trade front.
Finding a top-line winger with a shoot-first mentality is not the only thing the Oilers are in the market for. If they can maintain a position in the playoff picture, they'll be buyers at this year's trade deadline and there are a few names that top the list of NHL talent the Oilers may want to target.
Martin Hanzal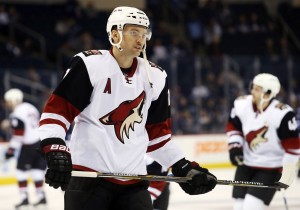 A center for the Arizona Coyotes, — who are probably the NHL's most obvious sellers at the deadline this year — Hanzal is a force. A 29-year-old, six-foot-six-inch monster at 226 pounds, Hanzal has 14 points in 32 games for the Coyotes. He hasn't put up the type of career numbers that would make him a top-line center and he might be somewhere in between a second and third-line pivot, but he would immediately give the Oilers veteran consistency, flexibility to move Leon Draisaitl to the wing and provide even more functional team toughness for the Oilers in a playoff run.
Hanzal is a UFA at the end of this season so the Oilers need to be leery of giving too much up for a player who may not stick around, but it doesn't necessarily make him a bad option.
Radim Vrbata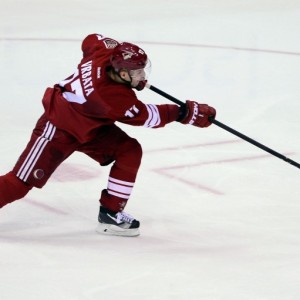 Sticking with the Coyotes, if Arizona chooses to sell the farm and ensure the best chances in the NHL lottery, Hanzal could go and so could Radim Vrbata, who is exactly what the Oilers may be looking for. He ranks 24th in the NHL in shots on goal and by comparison, Eberle ranks 47th with two games more under his belt this season. Vrbata is Arizona's leading scorer with 24 points and he's on a very friendly one-year and one million dollar contract.
Vrbata has had multiple 40-plus point seasons, maxing out at 63 points in Vancouver playing with the Sedins. Clearly, if he can find chemistry with McDavid, he could be a home run that doesn't cost more than a second-round or third-round draft pick. If the Oilers don't have the pick available, they could look to a prospect like Jujhar Khaira that might peak the Coyotes interest.
The only issue here is that multiple teams would likely be in on the player and the Oilers would need to be careful not to overpay for a clear rental.
Bobby Ryan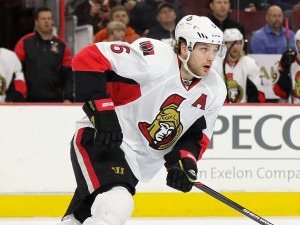 Bobby Ryan is a very useful player, but he's not without his own issues. The biggest of which is his huge contract that sees him making $7.25 million per season for the next six seasons. This type of trade carries both some risk and means moving out a larger piece. Eberle has struggled, but would Chiarelli move Eberle for Ryan in a one-for-one?
I added this one to the list, not because I think the Oilers should even give it one ounce of consideration, but because I think a manager like Peter Chiarelli — who isn't afraid to trade a star player — might give every option on the table a look and Ottawa would and likely will take calls on Ryan's availability.
I wouldn't do this deal if I'm Edmonton, but if things go badly for the Oilers and the Senators are willing to cover a good portion of Ryan's cap hit in the deal, nothing is out of the realm of possibility.
Jarome Iginla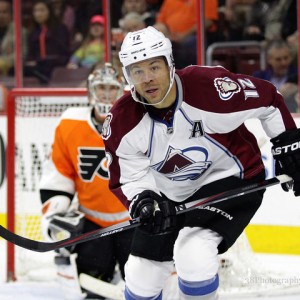 I mentioned Iginla in an earlier piece.  He fits all the criteria for a rental that might become available. He's playing for a team that appears to be out of the playoff picture, he's a right-winger with a history of scoring and he's in the final year of his current deal playing for a team that would likely move him for pennies on the dollar.
What concerns me about a move like this is that the Oilers would have to rely on Iginla kicking his production into another gear this season. His 2016-17 campaign has not been kind to him so far and if he can't turn it around, he'd be little more than a veteran leader who offers little scoring punch. Iginla could be a big addition or a depth piece where more would need to be added.
Tyson Barrie
The Colorado Avalanche ponied-up and gave Barrie a $5.5 million dollar deal over four seasons when it appeared they didn't want to. His lack of defense and less-than-stellar production has the Avalanche probably regretting their decision. So much so that they'd consider moving him?
I'm not sure the Avs are at that point yet, but it was rumored the Oilers were very interested in Barrie's skill set when it appeared Barrie and the Avs might not work out a deal. Would Edmonton still be interested in an offensive-defenseman who is supposed to quarterback and power play, but has no power play goals? I guess that depends on Colorado's asking price and if the Oilers think Barrie can turn it up a few notches.
Edmonton clearly misses a point threat on the power play. It's a weapon they haven't had all season and while the power play hasn't been awful, it could clearly use an upgrade.
Jaroslav Halak
Fellow hockeywriters.com contributor Shane Sander wrote an interesting piece on the how illogical it would be for the Oilers to look at Halak as a backup goaltender. Sander did, however, admit that the Oilers may look to add a more capable backup than Jonas Gustavsson.
Halak just cleared waivers and has reported to the AHL for the Islanders. If Halak's time is done under Garth Snow, how much would Snow be willing to take in terms of both retaining some of Halak's salary and contracts coming back from Edmonton? Could this be an opportunity for the Oilers to move a spare defenseman and get a fellow GM to assume some of the risk associated to this type of trade?
No one claims Jaroslav Halak, so he's off to the AHL https://t.co/NwUup9pcTn

— NHL on NBC (@NHLonNBCSports) December 31, 2016
A lot of people still believe Halak has something in the tank. If the Oilers — heaven forbid — see an injury to Cam Talbot or really feel Gustavsson is not the answer, a veteran with the ability to play top-notch goaltending may be something the Oilers look at. It wasn't terribly long ago Halak was considered among the NHL's top starters.
What Should the Oilers Do?
Right now, it's not the time to make drastic moves. There is still a lot of the season left to be played. That said, there are certain hot-button issues in Edmonton that likely have the team looking and considering plans for the big "what if" scenario.
The Oilers haven't been buyers at the deadline in years. They also haven't seen the playoffs in a decade. I don't believe all the targets I've listed here constitutes anything close to the only options out there. I also don't believe that some of the targets listed make a lot of sense in Edmonton. That said, if the Oilers want it, need it and are desperate enough for it, there could be a lot of action near this year's trade deadline.