The Edmonton Oilers have a very legitimate source within the organization that also hosts a daily radio show entitled "Oilers Now with Bob Stauffer". As you can guess, that source's name is Bob Stauffer and when Stauffer speculates on a topic, something tends to happen. Whether that be because he hears whispers around the organization or he just has a beat on the pulse of the team as their color analyst, Stauffer doesn't tend to say things just to say things.
Today, Stauffer said something very interesting.
Nurse Gone 12 Weeks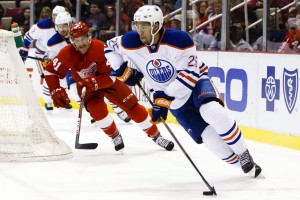 In the middle of a discussion about Darnell Nurse and the announcement that Nurse would be missing 12 weeks recovering from ankle surgery, the topic of replacing Nurse came up. Currently, the Oilers have both Brandon Davidson and Eric Gryba coming back into the defensive fold. That means the depth that GM-Peter Chiarelli built on the Oilers blue line is operating as intended and despite some injuries, the Oilers have six to seven legitimate NHL defensemen in their lineup at all times. Edmonton could stand improvement on defense, but with the blue line essentially covered, Stauffer moved onto a discussion about forwards.
Oilers Forward Depth
One of the areas of weakness for the Edmonton Oilers is their forward depth, particularly at right wing. That wasn't always the case.
When the season was set to start, right wing was looked at as a potential area of strength. The Oilers had Jordan Eberle, Nail Yakupov and Zack Kassian already in the system. Edmonton had invited Kris Versteeg to camp on a professional try-out (PTO) and the Oilers had Finnish winger Jesse Puljujarvi fall to them at the NHL Entry Draft. Fast forward 30 games and the position is completely different than it appeared just eight weeks ago.
Versteeg bolted for Calgary, Yakupov was traded to the St. Louis Blues and Puljujarvi has shown glimpses of potential, but is clearly in need of time to adjust to the NHL as a rookie. The Oilers have Eberle and a collection of bottom-six right-wingers — who in many cases have done better than expected — rotating in and out of certain positions. Overall, most aren't what you consider playoff ready performers. Now, if there is a need in the Oilers organization, right wing is probably it.
The Oilers would like to add a guy that has a little more finite touch around the net upfront… Would I have time for Jarome Iginla? Sure. Why wouldn't you have time for Jarome Iginla… If the opportunity presented itself, I think you'd have to look at it.
Just Speculation?
At first glance, this likely sounds just like a member of the media adding his two cents and voicing his opinion. Despite some tweets from other media picking up this story, Stauffer never actually came out and labeled Iginla as a player Edmonton might be looking at.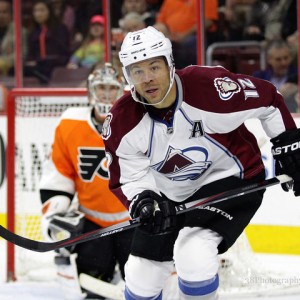 What this appears to be is more a wish-list. Stauffer started the conversation noting that Iginla has always been one of his favorite non-Oilers of all time. Thus, this is all likely wishful thinking. But, does that mean there isn't something there?
Stauffer has done what appears to be taking shots in the dark before. When he does, it's because there has been legitimate buzz around the ideas he proposes. Stauffer works and travels with the team. With his ear to the ground and around a lot of conversation that involve all things Oilers, he may be one of the most connected daily media personalities out there.
For example, when Stauffer suggested one of the Oilers "big three" — Jordan Eberle, Taylor Hall or Ryan Nugent-Hopkins — was likely on the move, fans didn't want to hear it. A few short weeks later, Hall was gone. When he warned fans that the Oilers were looking to add defensive depth, but not in the form of a flashy, big name blue-liner, in came Adam Larsson. Stauffer has seen the writing on the wall before and he's often correct.
Would Stauffer Actually Have Something Here?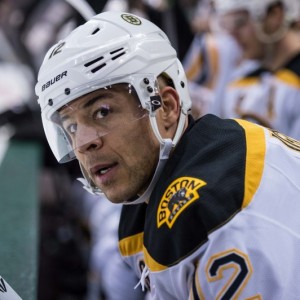 There are a few reasons Iginla makes sense. The Oilers are light at right wing and Iginla is a right-winger. The Oilers can't and shouldn't pick up a player with an extended contract — at least not until the NHL Expansion Draft has come and gone — and Iginla is playing the final year of his current contract. The Oilers can't and shouldn't give up much if they are in fact buyers at the deadline this year. Iginla shouldn't cost an arm and a leg to obtain. Iginla is from Edmonton, he's played most of his career in the west and he has a history with Peter Chiarelli.
Iginla is the type of player the Oilers have always wanted. They finally got a similar style player in Milan Lucic and if on a short-term, very low-end deal, would probably love to have Iginla in the fold. He's also a veteran leader who could help the learning curve of a still very young team.
The counter argument here is that Iginla is a shadow of his former self. This season Iginla has seven points in 27 games. With his low production, it can be argued Iginla isn't the answer. That argument makes sense, especially if you are looking at Iginla as a top-six guy. Still, Iginla is a 17-time 20-goal scorer, 11 season-consecutive 30-goal scorer and as recently as last season Iginla had 47 points in 82 games. If available, that could be tough to overlook.
Since the Oilers haven't been buyers at the deadline in over a decade, we don't know — should the Oilers be buyers this season — what to expect. Could Iginla be just one of a couple moves? Might the Oilers think, as Stauffer does, that Iginla has something in the tank left to give?
Holding The Horses
The Oilers have to get to a point in the season that the playoffs are not just a possibility, but a potential reality. The Colorado Avalanche would also need to get to a point in the season where they've determined they are out of the running. Neither one of those two things has happened yet.
If and when that does, there will be a lot of speculation. Stauffer may have new items to discuss and new ideas to bring forward. Fans, media and listeners will dissect each and every word. Deciphering how much truth there is behind those words will be what makes trade deadline day so much fun. Iginla is a neat idea, but for now, that's all he is.