The Winter Olympics and the NHL's participation in them is a hot button topic every four years. Depending who you ask the league's involvement is seen in both a positive and negative light.
NHL Commissioner Gary Bettman has gone on record as saying there are pros and cons to their involvment in the Olympic Games and the pros do not necessarily always outweigh the cons.
The NHL has been participating since 1998 and the Nagano Olympics, prior to that it was more of an amateur event, missing the world's best.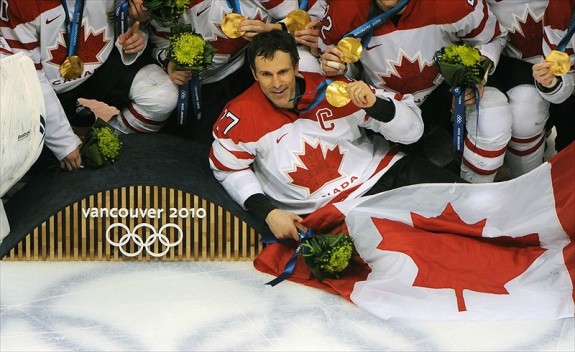 Some years, Vancouver or Salt Lake City for instance, the pros won out. Having it on North American soil and games at prime time, the league reaped in the benefits.
Other years like Nagano or Turin, not the case. Having to shut down the league for two weeks and only being able to watch games in the early hours of the morning or other odd times did not make as much sense.
It appears that while NHL players will be going to Sochi, Russia in 2014 the partnership between the NHL and IOC may have a shelf life.
One sport that has changed their format is soccer, specifically men's soccer. Since 1992, the sport has gone to a under-23 format for the Olympics, where all rosters must be under 23 years of age but are able to carry three 23 year old players as an exception.
There are many reasons for the format, the main one being that soccer's governing body, FIFA, did not want to infringe on the World Cup and wanted it to stand alone as the premier international event for the sport.
Would hockey consider going to that format?
Perhaps, but as with anything there are pros and cons to such as drastic change.
Just for fun we'll take a look at what kind of competition would be at a U23 event and what fans could expect before looking at the merits of such a change. For the purposes of this article we used the birth year of 1991 as the cut off, all players born before 1991 were ineligible, just for arguments sake.
Here's look at a few of the hockey powers, and as with most projections, there would no doubt be plenty of debate on who's included and who's not.
Canada
Like most international events, Canada would have the most depth to choose from in terms of fielding their team. With this format, they would likely be the only country able to field a full roster of NHL calibre players. We went through the list and came up with what a preliminary roster would look like.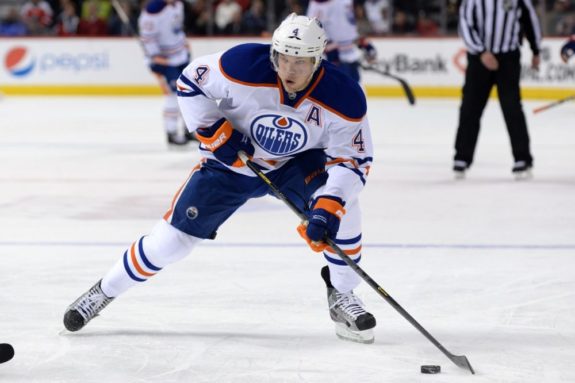 They would have the most prolific top six in the tournament where we had Evander Kane and Jeff Skinner flanking Matt Duchene on one line and Ryan Nugent-Hopkins centering Taylor Hall and Tyler Seguin on the other.
Brayden Schenn between Andrew Shaw and Ryan O'Rielly is an effective third line, with Flyers teammate Sean Couturier centering the fourth line alongside Jonathan Huberdeau and Brendan Gallagher.
Rookies Nathan MacKinnon and Mark Scheifele were also given consideration for the squad, and were pencilled in as alternates.
On defense we had a top pairing of Ottawa's Jared Cowen and Florida's Erik Gudbranson, the twin towers who will also play against the other team's top line.
Bruins Dougie Hamilton and Jackets Ryan Murray comprised our second pair with Minnesota's Mathew Dumba, Nashville's Ryan Ellis and the Leafs Morgan Rielly rounding out the group.
In goal we had to go into the AHL ranks and a trio of prospects. Malcolm Subban (Boston), Calvin Pickard (Colorado) and Mark Visentin (Phoenix) make up the goaltenders on the roster.
On paper Canada would have the strongest team, but as we all know from international competition, that doesn't guarantee a gold medal.
USA
The United States have some of the most exciting young talent in the NHL and could be a force in the upcoming Olympics in Sochi. Unfortunately most of that talent is in it's mid to late twenties.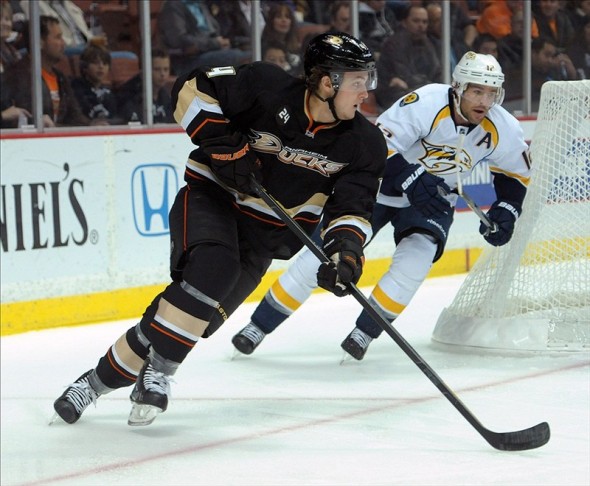 They would have arguably the best defensive group in the tournament with goaltenders John Gibson (Anaheim) and Jack Campbell (Dallas) and a potential top seven group of defensemen with Anaheim's Cam Fowler, Chicago's Nick Leddy, Boston's Torey Krug, Carolina's Justin Faulk, Montreal's Jared Tinordi and rookies Seth Jones in Nashville and Winnipeg's Jacob Trouba.
Up front it would be more of a scoring by committee approach. They would be led by the Habs Alex Galchenyuk, Chicago's Brandon Saad and Minnesota forward Charlie Coyle.
Other potential members would be JT Miller (New York), Nick Bjustad (Florida), Emerson Etem (Anaheim), Jason Zucker (Minnesota), Kyle Palmeiri (Anaheim) and Drew Shore (Florida) among others.
Sweden
Another team led from the back out, the Swedes would have Ottawa netminder Robin Lehner as their backbone and also would boast an impressive defense core. They would have a top pairing of the Coyotes Oliver Ekman-Larssen and Jonas Brodin of the Wild. The Devils Adam Larssen, Jackets Tim Erixon, Ducks Hampus Lindholm and Oiler prospect Oscar Klefbom would comprise an impressive top six.
They also have some talent up front and a very solid lineup, led by Colorado Avalanche captain Gabriel Landeskog. Other forwards would include Buffalo's Johan Larssen, St. Louis' Magnus Paajarvi, Nashville's Filip Forsberg, Ottawa's Mika Zibanejad and Joakim Nordstrom of the Chicago Blackhawks.
Russia
As with most Russian teams, they have the ability to be the most dynamic and explosive in the tournament. They would possess a lot of firepower and impressive young players.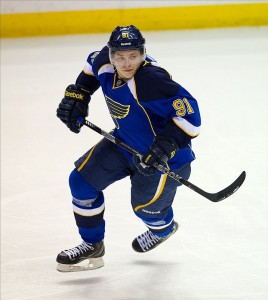 The strength of the team would certainly be up front with a potential for quick strike offence spread over a few lines.
They would be led by 2012 first overall pick Nail Yakupov of the Oilers, and also feature the Blues Vladimir Tarasenko, Sabres Mikhail Grigorenko, Stars Valeri Nichushkin, and Alexander Burmistrov and Evgeny Kuznetsov who are currently in the KHL, as well as AHLer Alexander Khoklachev.
Defense and goaltending would be more of a concern, but would still be backstopped by 2012 1st round draft pick Andrei Vasilevski.
Finland
The Finns have put together a very impressive international record over the last decade and cannot be counted out of any competition. Perhaps not the depth of talent that many other countries would have in this tournament, but a strong group nonetheless.
Players on the Finnish roster would include Minnesota's Mikael Granlund, Florida's Aleksander Barkov, Buffalo's Joel Armia and talented young defensemen like Olli Maatta of the Penguins and the Sabres' Rasmus Ristolainen.
The Pros
A U23 format would not have as much of an affect on NHL teams as the current format, in which all players are available to go, and potentially as a result the league shutdown would not have to be as significant.
Also it would allow the NHL to bring back the World Cup (originally the Canada Cup) as a feature event every four years, similar to that of soccer. Part of the issue with the Olympics is that the NHL does not financially benefit, nor can they market the tournament or even use the Olympic rings. Having the Olympics go to a U23 format, and having a World Cup every four years supported by the NHL would make much more business sense.
The league would also be able to determine when and where it was held, to not only avoid a massive shutdown in the middle of the season, but to ensure the games were at prime time and in desired locations.
The World Junior Championships are such a huge success each year, and a U23 format at the Olympics every four years could just be an extension of that success. While everyone wants to see the best, a U23 format would still bring interest, especially if fans could look forward to a World Cup of Hockey two years after.
The Cons
The issue of a league shutdown and the NHL losing revenue would still not be fully addressed. While the shutdown could be shortened with less players participating, it would still be there. Even though a fewer number of teams would be affected, there would still be a number of NHL players that would have to leave their respective teams for two weeks.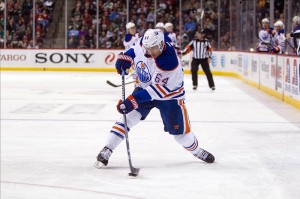 Even if the NHL decided to keep the league running and not have a shutdown, it would be far from ideal and still present many headaches.
Teams would be then missing important players for two weeks. Doutbful the Edmonton Oilers would be happy losing Taylor Hall, Ryan Nugent-Hopkins and Nail Yakupov for that period of time.
It would also prevent many of the game's stars an opportunity to represent their country. Some of the world's best like Alexander Ovechkin and Sidney Crosby have been public on how much it means to them to represent their nation at the Olympics.
My Opinion?
It's been an idea thrown around quite a bit, and every time there is discussions around NHL participation at the Olympic Games, it's brought up as an option. It has worked to some degree for soccer, and certainly kept the World Cup event on its pedestal.
There isn't a situation where all involved will be happy and jump on board. The best interest in terms of the business side of the NHL, and the best interests of fans are not always the same thing. Throw in the NHLPA representing the players wants, and it's a complicated process indeed.
In my opinion the U23 format is not something that would be a cure-all for the NHL nor would alleviate the majority of issues the NHL has with Olympic hockey. The same issues of league scheduling and NHL revenue being affected, not to mention player insurance, will not be solved.
You also risk affecting the World Junior Championships, where in every four years they would only be about six weeks prior to the Games.
The NHL has agreed to participate in Sochi 2014, and while the issues around league shutdown and less than ideal game times in North America persist, they have agreed to have the participation of NHL players. Sochi has already hosted a number of junior IIHF tournaments, so many of the kinks have already been worked out.
The interesting time and the real questions will come four years later and 2018 when the Olympics are in PyeongChang, Korea. With all of the potential issues in Sochi, Russia is still a hockey crazed country and hockey will be well supported. Korea – not so much.
I would find it hard to believe the NHL would agree to send it's players to Korea, and if that's the case who knows whether it will be just that Olympics or the end of professional hockey at the Games all together.
If that's the case and it once again becomes a non NHL event, this argument may all be for not. It's a fun exercise to look at pitting the young stars of each country against each other and seeing what potential rosters would look like, and certainly one that raises much debate.
For as much as FIFA has embraced the concept for soccer, don't look for hockey to follow suit and go to an under-23 or similar approach. It'll be an idea brought forward again down the road, but will stay just that, an idea.
__________________________________________________________________________________
Follow Carl on twitter @maloney3383 and Google+ for more articles.
Carl covers the Edmonton Oilers for THW as well as providing additional prospect coverage. Follow him on twitter @carlTHW, connect on Facebook or contact at carl.maloney@hotmail.com for questions, comments or if you're interested in him writing for you.