The threat of an offer sheet is always present in the NHL. The ability to sign another team's young player who has proven to be an NHL player for the simple price of draft picks which are anything but a sure thing? It's something most general managers should seemingly jump on. Unfortunately, the price of an offer sheet runs far deeper than a few draft picks. Whenever a general manager speaks, their public perception is on the line. When they speak behind closed doors, however, their reputation is on the line. When dealing with 30 other general managers and potential free agent players, reputation is important.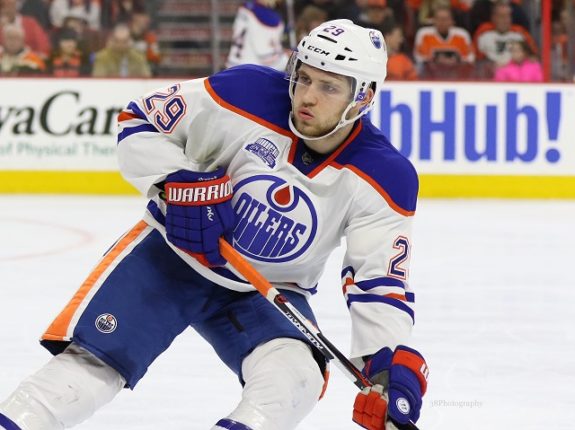 It's for this reason, then, that the offer sheet is almost never used. While it's talked about by fans and media like a legitimate ticking time bomb that can go off at any moment, that isn't necessarily the case. Before looking at the actual likeliness of an offer sheet being used, looking at what an offer sheet actually is would be a good place to start.
What is an Offer Sheet?
In the NHL, players who meet certain criteria are eligible for offer sheets. An offer sheet gives teams the ability to speak to players who are under another team's control. The players that can be approached and given an offer sheet to sign must have at least one NHL contract expire. This is often the case when players entry-level deals expire. The next criterion is that the player must have played in at least 80 NHL games if they are a forward or a defender. For goalies, the number is 28 games – important to note is the fact that this only applies to players who have three years of NHL service.
To be offer sheeted, a player must be younger than 27-years-old as of July 1 of that year. The player must also be without a contract for the upcoming season and must me tendered a qualifying offer from their current team by June 25, or the first Monday after the NHL Draft, whichever occurs later.
To summarize, to become offer sheet eligible, players must:
Have at least one NHL contract expire – often the entry-level deal
Have played in at least 80 NHL games (28 for goaltenders) – only applies to players with three years of NHL service
Be younger than 27 years old on July 1 of that year
Not have a contract for the next season
Be tendered a qualifying offer by their team by June 25, or the Monday after the draft
As mentioned, signing a player to an offer sheet usually comes at the cost of draft picks. These picks are dependent on the salary the player is signed to and can range from no compensation to a price that could potentially cripple a team.
Offer Sheet Compensation
The compensation for an offer-sheeted player depends on the salary the player signs for. The scale varies each year, however, and the numbers for 2017 have yet to be released. Still, the numbers don't vary by much and as such, the 2016 scale will be used to illustrate the point.
The scale in 2016 was as follows:
As shown in the chart above, the compensation varies from nothing to four first-round draft picks. Giving up that many draft picks in succession in the first round can neuter a franchise in every sense of the word. In a salary cap age, teams need to be mindful of who they sign and the dollars they spend. Young players on entry-level contracts are often asked to fill complementary and sometimes large roles to offset the large contracts that teams pay their core players. It's the nature of the business. By trading away four first-round picks, teams are drastically decreasing their chances of getting those types of players to fill valuable roles.
Even with smaller contracts ranging from less than $4 million to less than $9.3 million, teams are asked to give up their first-round picks in addition to second and third-round picks with the potential for another first-round pick to be thrown into the mix. Not only are teams handing out draft picks, they are also often spending major cap space to do so. But it's not something that's done as often as people would like to think.
Offer Sheets – Truth or Myth?
Since 1986, there have been 35 offer sheets signed in the NHL. 35 isn't exactly a substantial number in itself considering the timeframe dates back 20 years. Out of those 35 offer sheets, only 13 have been accepted, resulting in compensation being returned for the rights to the player.
Out of those 13 accepted offer sheets, 12 occurred between 1986 and 1997 The trend has decreased significantly since then and teams have avoided letting their players go, even with the promise of compensation. In fact, there have been eight offer sheets signed following the 1998 season, all occurring in 2006 or later, and only one was accepted.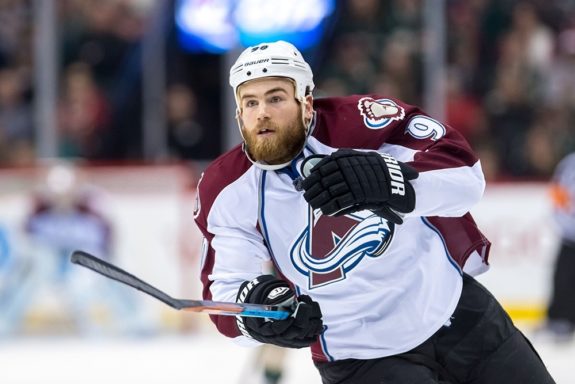 The last successful offer sheet was signed by Dustin Penner who signed a five-year, $21.5 million contract with the Edmonton Oilers. His former team, the Ducks, received the Oilers first, second and third-round selections in the 2008 Entry Draft as a result. In 2012, another offer sheet was very close to becoming official with the Philadelphia Flyers signing Shea Weber to a 14-year, $110 million contract that was eventually matched by the Nashville Predators. The last offer sheet signed came in 2013 when the Calgary Flames signed Ryan O'Reilly to a two-year, $10 million contract, which the Colorado Avalanche matched.
The fear of an offer sheet is always present. Still, the willingness that one is actually successful is very unlikely as history would suggest. With a very good crop of restricted free agents available around the league this year, there is a chance that one will be extended an offer sheet. Even if that is the case – and it hasn't been for the last three offseasons, don't expect that player to wear another team's uniform next season.
Brandon Share-Cohen has covered the NHL and various professional sports for seven years. Working with The Hockey Writers, Brandon works extensively on covering the Boston Bruins in addition to his role as the News Team Lead.