The Florida Panthers will start play after the All-Star Break squarely on the playoff bubble. They trail the second wildcard in the Eastern Conference by three points but have two teams to climb over in the Buffalo Sabres and New York Islanders.
---
---
The Islanders have already made their move by acquiring Bo Horvat from the Vancouver Canucks. The Sabres are expected to make some additions by Mar 3. What could the Panthers be thinking right now?
The Panthers recorded a signature win in their last outing, a 4-3 overtime win over the Boston Bruins. Alexander Barkov scored with three seconds left in regulation before Sam Reinhart won it 17 seconds into overtime. The win could act as a spring board to a huge second half surge.
You May Also Like
At least that's what the Panthers hope will happen. Despite making the big trade to land Matthew Tkachuk, they have underwhelmed this season. If the playoffs started today, they would be on the outside looking in.
To make matters worse, the Panthers don't own any of their first rounders in 2023 and potentially in 2024, 2025 or 2026 depending on draft lottery results. Two of the three picks from 2024 on are gone.
Where Do Panthers Go From Here?
If GM Bill Zito has proven anything in his time since joining the Panthers, he is aggressive and not afraid to make a huge move. He may want to do that again. If he does, it's going to have to take some creativity on his part.
It also might involve Zito having to break up part of his core.
The Panthers are 24-22-6 in their first 52 games. That's a far drop from the team that won the President's Trophy last season.
---
Latest News & Highlights
---
Zito wanted to make a team that was more apt to play in the playoffs. That's why Jonathan Huberdeau became the centerpiece of the Tkachuk deal. Tkachuk has been great. He leads them in scoring by 19 points over Aleksander Barkov. But the rest of the team could be much better.
This is where Zito is going to have to make a decision. It's not an easy one. He will need to decide how to approach the trade deadline with all of their first-round picks accounted for while the team is in LTIR. Cap space is beyond tight but they're right on the cusp of the playoffs. Are they good enough in which one or two moves could be the catalyst to a long playoff run?
Trade Reinhart or Bennett?
The Panthers are not trading Tkachuk. They're not trading Barkov. If a core player is going to be traded in a bigger move, that points directly to the Sams, Reinhart and Bennett.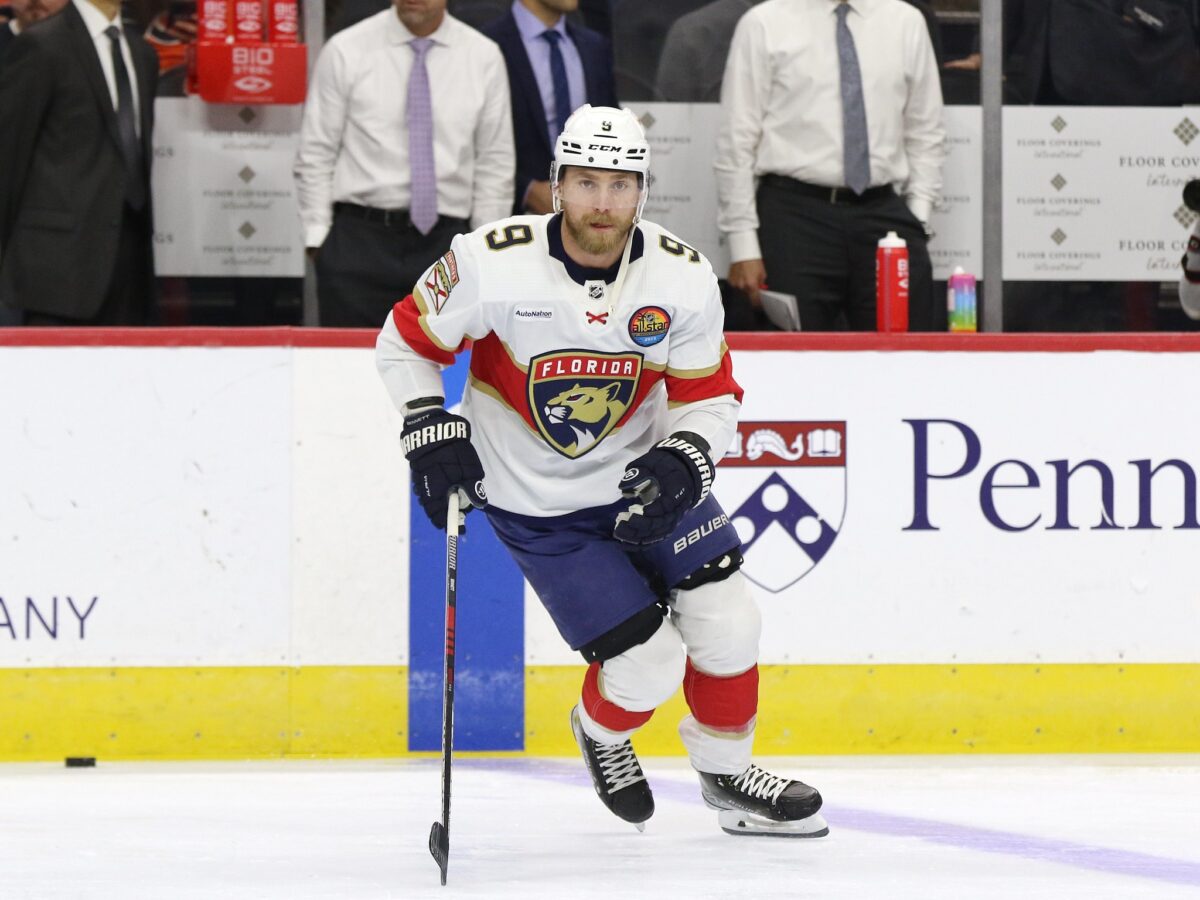 Reinhart has this season and next at a cap hit of $6.5 million. He has just 39 points this season after scoring 82 points last season. Bennett has two more seasons left at $4.425 million. He has just 12 goals this season after scoring 28 last season.
This is not to say one of the Sams will be traded by the deadline. The Panthers could choose to say this isn't their year and pursue smaller moves with the roster they have. They do own their own 2023 second rounder. If they move that pick, they won't be on the clock until the fourth round. That's not ideal.
However Zito's previous moves indicated a willingness to be all-in every season while Tkachuk and Barkov are together. He's proven he is capable of a roster shakeup. Should there be a target available that could help his team now, he will not hesitate to make a bold move.
These first few games out of the All-Star Break should tell the story about how the Panthers will approach the deadline. They open with three at home and then have a four-game road trip. If they remain on the playoff cusp, then the Panthers become one of the most fascinating teams to watch.
Other Options?
As mentioned above, the Panthers could choose from one of several options. They can be bold by trading one of the Sams. They could look for depth moves at a minimal cost. Or they could just hold still and see if the team makes an improvement.
Here's something to watch. Would they take a swing at Gus Nyquist? Zito knows him from his time as AGM of the Blue Jackets. As we wrote the other day, teams would look at this option as an LTIR stash. He would be ready for the playoffs where the cap doesn't count.
Related: Maple Leafs Would Be Smart to Acquire Blue Jackets' Nyquist
Anthony Duclair and Patric Hornqvist are each working their way back from injuries. Each are on LTIR. The Panthers could focus on those returns rather than make a huge trade. If each are activated, that would mean other moves would need to happen in order to be cap compliant.
It truly is a tough spot for the Panthers to be in. They have underperformed and can't fully utilize the trade market given what they don't have available in their own assets.
What's it gonna be? Punt until next season? Make a depth move? Or go big like they have done recently? If they go big, one of the Sams could find himself on a new hockey team.
It's more realistic than you think it is.