Despite a valiant run in the second half of the 2017-18 National Hockey League season, the Florida Panthers, once again, find themselves outside the postseason, looking longingly at the teams with a chance to take home the Stanley Cup.
The reasons for their playoff miss are manyfold, from learning a new system under first-year head coach Bob Boughner, to an injury to starting goaltender Roberto Luongo, to a catastrophic lack of depth throughout the lineup.
Despite going 25-8-2 down the stretch, a playoff miss is a playoff miss. Plus, there are reasons to question the sustainability of the late-season run, meaning Florida should think twice before considering the last 35 games to be the Panthers' new normal.
Thus, Panthers general manager Dale Tallon enters a critical offseason for the franchise. Given his checkered history in South Florida, it may well be a make-or-break offseason for him, too.
Panthers' Tallon Jekyll and Hyde GM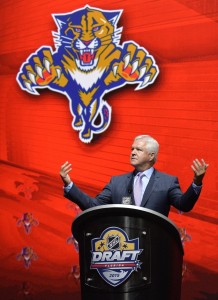 It would be erroneous to describe Tallon as an outright "good" or a "bad" GM; it's folly to sum up any NHL GM as such, as even the best drop the ball sometimes, and even the worst manage the occasional steal.
However, with Tallon in particular, it's especially difficult to filter through all the shades of grey.
Tallon's Decent Draft Record
While not spectacular in the realm of drafting, Tallon does have a respectable record – both in Chicago (GM from 2005 through 2009) and in Florida (2010 to the present day, excluding a brief window between 2016 and 2017).
He's hit on most of his top picks, which should be the base standard for any big-league GM. From his Chicago days, names like Jonathan Toews and Patrick Kane come to mind, while his Florida first rounds have produced the likes of Aaron Ekblad, Aleksander Barkov and Jonathan Huberdeau. Henrik Borgstrom (23rd overall, 2016) and Owen Tippett (10th overall, 2017) are expected to be good NHL players, too.
Tallon has also pulled some gems out of later rounds. Whilst in Chicago, Tallon grabbed defenseman Niklas Hjalmarsson, a crucial component of the Blackhawks' three Cups, in the fourth round of the 2005 draft. He also scooped up reliable defensive centre Marcus Kruger in the fifth round in 2009.
In terms of his time leading the Panthers, Vincent Trocheck (third round, 2011) is a bone-fide star, while Alex Petrovic (second round, 2010) Denis Malgin (fourth round, 2015), Joonas Donskoi (fourth round, 2010) and Zach Hyman (fifth round, 2010) are all serviceable NHLers.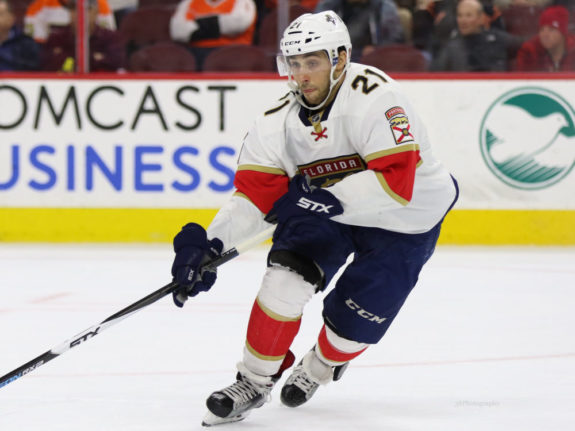 Granted, this record of draftees is not the best in the NHL – not even remotely close, but it's also not the worst. It should also be noted the Panthers have always been a cash-strapped, budget-conscious team, meaning Tallon has likely not had the same levels of talent and depth within the front-office, scouting staff and developmental system as other organisations.
Tallon's Subpar Player Management
However, with regards to personnel management, Tallon's credentials are definitively less than rosy.
Tallon Put Selfishness Over Success
What immediately comes to mind is sending Jonathan Marchessault and Reilly Smith to the Vegas Golden Knights this past summer (while protecting Nick Bjugstad), getting nothing more than a fourth-round pick in return. That was bad at the time, but became exponentially so once Marchessault (75 points) and Smith (60) both posted career-best seasons with the Golden Knights.
And then there was the Jason Demers deal, in which a steady, right-handed defenseman with the ability to play in all situations was sent to the Arizona Coyotes in exchange for Jamie McGinn. Just Jamie McGinn. When you're getting cents on the dollar in trades with the Coyotes, of all teams, there's something seriously wrong.
Both of these deals unquestionably made the Panthers worse. With any one of these three players on their roster, the Cats would more than likely have made the playoffs, depth having been their primary failing.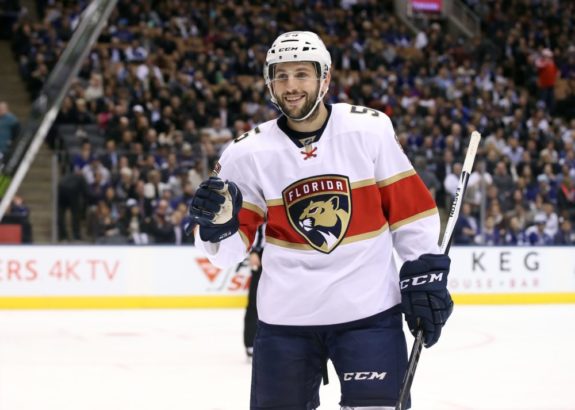 As outsider's interpretation of the situation suggests the contracts of both Smith (five years, $25 million) and Demers (five years, $22.5 million), as well as the procurement of Marchessault, were all products of the analytics-driven Panthers regime that – briefly – usurped Tallon from his role as GM. The only plausible explanation for the players' subsequent jettisoning is that Tallon wanted rid the Cats of any and all traces of the "Computer Boys," no matter the cost to the team.
Tallon Spiteful in South Florida
Sure, maybe Demers and Smith were making a little too much money and sure, Marchessault was due a hefty raise. But ditching these players because he didn't like who signed them was childish.
It's not like the Cats, definitively not a cap team, even saved much money on the deal; the collective salaries of Evgenii Dadonov, Jamie McGinn and Radim Vrbata – three players Tallon brought in over the summer, totalled $10.65 million in real money, plus the $675,000 Florida retained in the Demers deal and the $1 million they would have paid him as a signing bonus. For those of you counting at home, that's $12.325 million. Meanwhile, the three Panthers rejects required a collective $10.475 million from their new teams.
I suppose the length of the Demers and Smith contracts (and that of the pending extension for Marchessault) might have been a concern, but the bottom line is Tallon gave away three proven NHL contributors, scuttling Florida's season out of what can only be referred to as "spite."
No Guarantees for Panthers' Future
The Panthers aren't even a guarantee to make the playoffs next year, either; Borgstrom and Tippett sure look promising, but will they turn out to be effective NHLers? If so, how long will that development take? If either makes the jump and does not make an immediate impact, the Cats will be well on their way to wasting yet another season of their talented core's prime.
Tallon's Failed Retention Prospects
On the contractual side of things, news came out this past month the Panthers were trying to trade Adam Mascherin, their second-round pick in 2016.
According to Elliotte Friedman, "…he informed Florida he would not sign there before he can re-enter the draft in June." Friedman continues, "…it appears there was some broken telephone that made things worse than they needed to be."
This revelation followed rumours of a non-existent relationship between the Panthers and one of their top prospects.
"I haven't spoken to them at all. I have no idea what's going on."

That. Is. Craziness.

— Scott Wheeler (@scottcwheeler) September 13, 2017
Though it appears some inroads were made, they apparently were not enough.
Mascherin is a massive loss; a top prospect the Cats are probably going to lose for next to nothing. But he's not the first player the Tallon-era Cats have struggled to develop ties with.
Neither Donskoi nor Hyman, mentioned above as two great later-round selections of Tallon, ever played a game with the Panthers.
Hyman Unconvinced by Panthers
Hyman, a collegiate star, declined to sign in South Florida, leading to the Panthers trading his rights to the Toronto Maple Leafs in exchange for Greg McKegg. Hyman is from Toronto and his father was very active in the hockey community there, so perhaps the draw of playing for a historic franchise in his hometown was just too much to resist.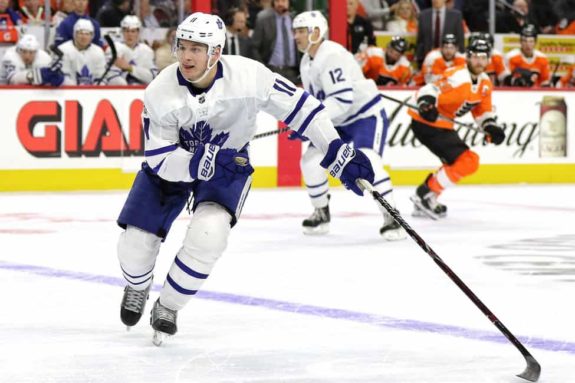 But part of Tallon's job is to do everything necessary to assemble the best team possible. Part of that job is selling players on the Panthers. Florida has no state income tax, something helpful for Hyman, who can't exactly command top-dollar contracts. Florida is also blessed with incredible weather and, given the relative lack of popularity of hockey, Panthers players are afforded a modicum of anonymity – exceedingly rare for professional athletes. Plus, Toronto is only a couple hours away on a plane, and the Panthers play there at least twice a year.
Maybe Tallon really did pull out all the stops to sign Hyman, but it's certainly not a good look he wasn't able to get anything done.
Panthers Gave up on Donskoi
As for Donskoi, the Panthers apparently just gave up. The Cats obviously recognised his talent – they did draft him, after all. However, they were evidently unable to develop him properly, and elected not to sign him just two years later. Lo and behold, it appears Donskoi only needed someone to work with him, and now he's a regular on the San Jose Sharks.
Like Hyman, Donskoi isn't going to score 50 goals or win the Hart Trophy anytime soon, but, like Hyman, he's having a productive NHL career as a depth forward, something the Panthers have been sorely lacking.
Totality of Tallon's Record as Panthers' GM
No GM is perfect, but Tallon has shown a worrying propensity to let promising talent slip through his fingers. I don't know how anyone can look at Tallon's recent body of personnel-management work and give him anything less than a failing grade.
However, he's not exactly a disaster, either; Tallon has shown himself to be a decent evaluator of talent with a respectable draft record. When he wants to be, he's also one of the least-impulsive GMs in the league; he should be commended for an impeccably handled trade deadline and his overall lack of panic.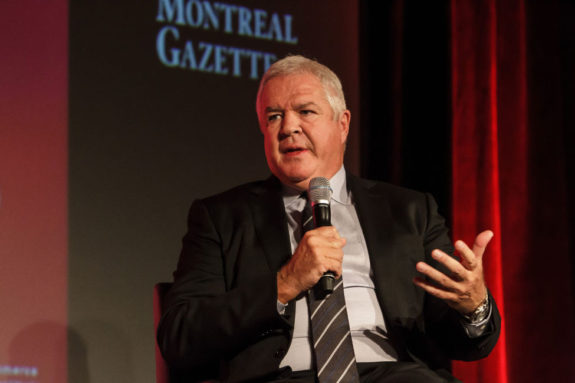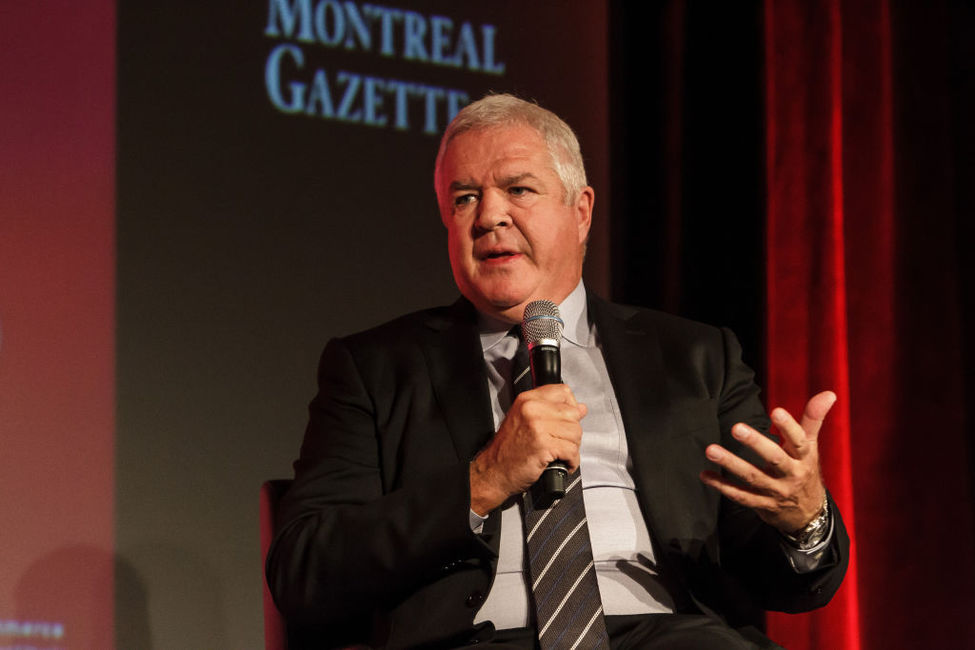 However, running a professional sports team is a results-based endeavour and, in seven full seasons with Tallon at the helm, the Panthers have made the playoffs only twice, with a paltry five postseason wins to their credit.
Tallon's Job, Reputation on the Line
The future of the Panthers will be much clearer after the 2018 NHL Draft Lottery on Apr. 28. Having missed the playoffs, the Cats are in the running for the first-overall pick. Yes, they have the lowest odds of winning it, but the lottery balls will fall where they will – and the Panthers have nowhere to go but up.
Even if their draft selection slot does not improve, the Panthers are well-positioned for the summer, with oodles of cap space Tallon can consider using on free agents – assuming the team wants to spend the money, both his own and otherwise.
Hopefully, all of Florida's internal drama has now been resolved to Tallon's satisfaction, and he can get back to running the Panthers with the team's best interests in mind.
He'd better; his reputation – and possibly his job – are on the line.