When NHL general managers are plucking players off waivers, the chance of them picking up a star player is slim. The expectation is that they hopefully find a player who can make a decent contribution. In the case of the Montreal Canadiens, they hit a grand slam in claiming Paul Byron off waivers in 2015.
It seems crazy in hindsight that the Calgary Flames would put a 20-goal scorer in Byron on waivers. In fairness, Byron's production in Calgary wasn't anything close to his current production and he didn't necessarily light it up in his first year with the Habs. With a $1.1-million cap hit with speed to spare, Byron might be the NHL's best bargain.
Byron's Role with the Habs
In Byron's first year with the Habs, his speed stood out but the numbers didn't quite follow with just 18 points in 62 games, including 11 goals. The team signed him to a three-year contract, but the expectation for Byron to be anything more than a fourth-line player was low. However, the last two seasons have been a completely different story.
With 22 goals in 2016-17 and 20 goals in 2017-18, Byron has been second on the Habs in goals scored two years in a row. On a Habs squad bereft of depth and talent up front, Byron has certainly stepped up to carve out a role for himself.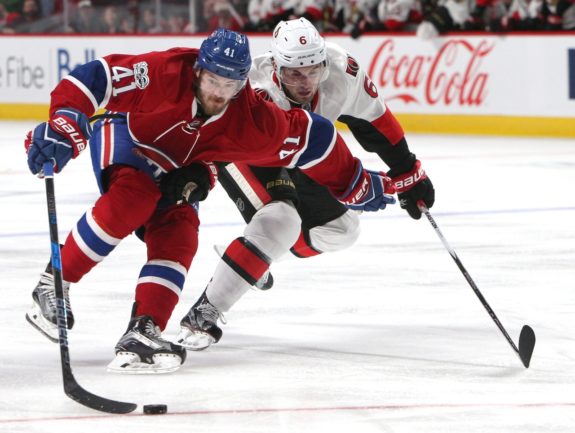 In some ways, Byron has become the new prototypical role player in today's NHL. With the game relying on speed and skill more than ever, it's an environment where a smaller player like him can thrive. Even with an increased number of smaller players making an impact, Byron is still pretty small by NHL standards at just 5-foot-9 and 162 pounds.
During the 2011-14 era, size and physicality were in vogue, especially when the Boston Bruins and Los Angeles Kings relied on those two things to win their Stanley Cups. Now it's imperative that every player can skate well. When Byron is on a breakaway, he is next to impossible to catch. His speed has always been apparent in his game but now he has found the goal scorer's finish to go with it. 
Contract Comparables
For contract comparisons, some other players in the league with near identical cap hits (around $1.1 million) are the Winnipeg Jets' Adam Lowry, the Nashville Predators' Austin Watson and the Vegas Golden Knights' Ryan Reaves.
Byron blows Watson and Reaves right out of the water in terms of offensive numbers. Lowry is a closer comparable with 29 points in 82 games in 2016-17 (compared to Byron who had 43 points in 81 games that year).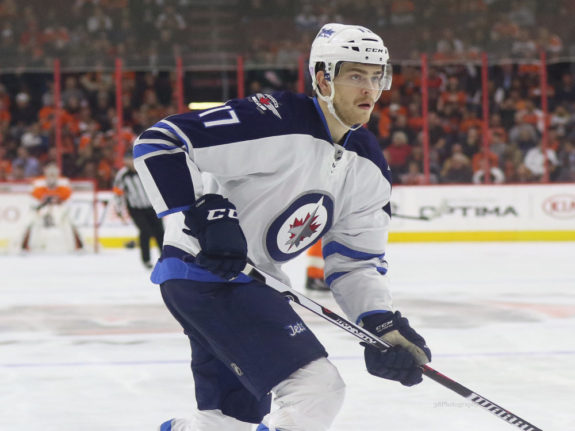 Based on offensive numbers alone, Byron delivers the most value at $1.1 million. Byron also averaged the most ice time in comparison to the other three at just over 16 minutes a night. While each of the other three plays on a contending team with more talent ahead of him on his team's depth chart, Byron plays on a terrible Habs team with more opportunity for him to play more. As one of few players who was a positive for the Habs this season, Byron earns his minutes but he likely wouldn't play 16 minutes a night on a contender either. 
Byron is going into the last year of his deal and will likely start the season on injured reserve after the recent announcement of him having shoulder surgery with recovery time expected to be around six months. With him turning 30 next year, this upcoming season could help him land a much bigger payday next summer. If he could pot another 20-plus goals in 2018-19, Byron could be a hot commodity at next year's trade deadline (if the Habs are out of contention) or during free agency.
NHL's Best Bargain
If Byron isn't the number-one best bargain in the NHL, he is definitely close. Finding players with blazing speed who can score 20 goals are hard, let alone having one signed at just $1.1 million. In a cap world where the game's best players are being paid over $10-plus million per season, it's imperative that general managers find players and sign them to good contracts.
Byron signed his current contract before he broke out, which makes his deal look even better in hindsight. In a disappointing season overall for the Habs, Byron is one of the few where one could say he met expectations.