Thanks to a goaltender interference call with 0.3 seconds left on Tuesday night against the Nashville Predators, the Florida Panthers remain alive in the Eastern Conference playoff race. With three games to play, Florida now trails the Philadelphia Flyers by four points and the New Jersey Devils by five, with a game in hand on each. While the Panthers will need to get five of six possible points in their last three games, along with the Flyers losing at least one of their two, there remains hope in Florida.
Panthers Face a Daunting Task
The good news for Florida is that they have a chance. With three games left in the season, there is still so much to play for. The bad news is they face the challenge of beating the Eastern Conference's top dog, the Boston Bruins, twice in four days. The Bruins, who have become an Eastern Conference powerhouse, are a favorite of many to hoist the Cup in June. Yet, after Tuesday's poor performance against the Tampa Bay Lightning, they have proven to be entirely beatable.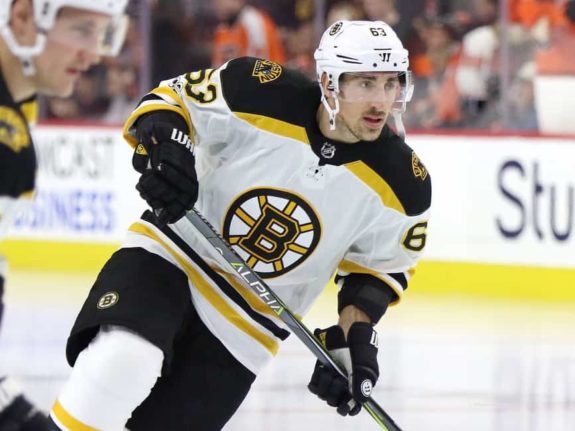 Boston is a difficult matchup for Florida, and based on the year, it is hard to imagine the Panthers beating Boston twice in a row to close out the season. The Bruins play a physical style of hockey which is far from that of the Panthers' group of small yet highly-skilled forwards. The previous game between the two teams resulted in a 5-1 loss for Florida, and it was a game Boston dominated. One game certainly does not define a team or season, but it does portray the level that Florida needs to reach to have success throughout the next week.
Mental Toughness a Necessity
For the Panthers, the difference will need to be their urgency. Now, more than ever, is do or die, as there is no longer time for bad games or mental errors. Desperate teams are dangerous if they can also play smart, and Florida did beat Boston 3-0 on March 15, so there is no reason to panic.
Overall, the Panthers have been a very good team the second half of the season with a 20-10-1 record since February. Their top players have been consistent threats on a night-to-night basis, Aleksander Barkov in particular. The question is not whether Florida is a good team or has talent; it's whether or not they can play their best hockey at the most critical time.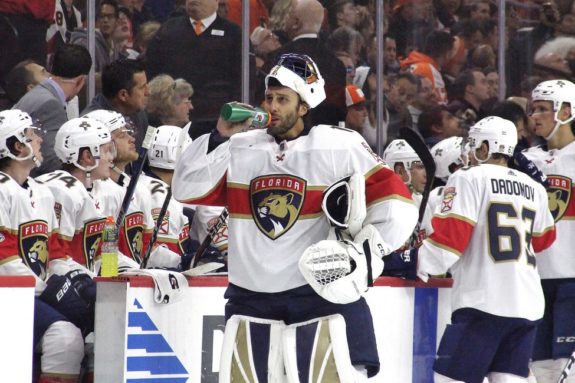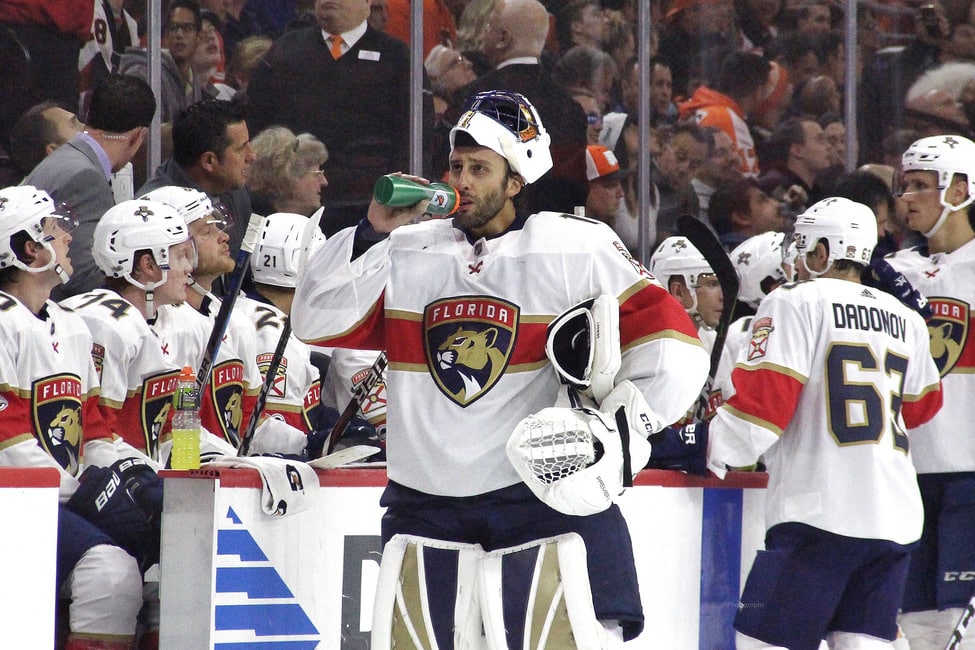 Most hockey fans would say they don't expect Florida to finish the season 3-0, but the beauty of the NHL is that no game is ever unwinnable. Hockey is a game-by-game sport, which is part of what it makes it so enthralling. The Panthers have the talent to beat Boston and it will be up to coach Bob Boughner and his players whether or not they have what it takes to achieve something great.
Trocheck a Matchup Nightmare
An effective way to play Boston is to match lines. Their top line is probably the best in the NHL and generates the majority of their offense. The Panthers' top line, centered by Barkov, is another productive first line, but they are not a favorable matchup for Florida due to their lack of physicality. Vincent Trocheck and his line, however, do have that ability and is Bob Boughner's best chance at countering Boston's top trio.
Trocheck is the Panthers' most well-rounded forward and his play in both zones, along with being a physical presence, is their best chance at containing Patrice Bergeron and his dynamic wingers, Brad Marchand and David Pastrnak. The most significant obstacle the Panthers will likely face is that while Boughner should stray from the Barkov versus Bergeron matchup, it's likely that Bruins head coach Bruce Cassidy will look for it.
Cassidy's best chance of preventing the first-line pair of Barkov and Evgenii Dadonov from generating offense is to have the first lines go head-to-head. Rarely does a coach have the ability to use his first line as his biggest weapon in both zones, but Cassidy has that luxury and the Panthers' biggest challenge will be figuring out how to take it away.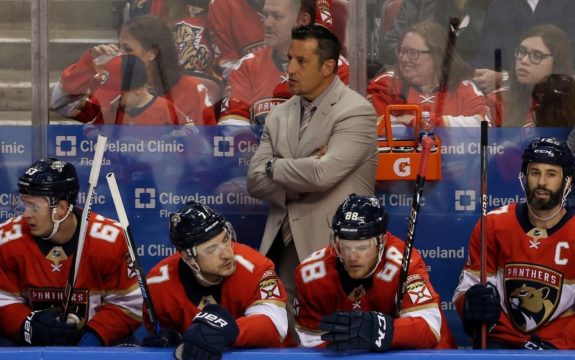 Will the Panthers Pull It Off?
For the Panthers to have a heroic last-minute push, they will need to play flawless hockey, and it's the Bruins who stand in their way. In order to beat a team favored by many to win the Stanley Cup, the Panthers will need to play outside their comfort zone and play at a level rarely seen from them this season.
Boston is a good team, but so are the Panthers, and as we finish out the regular season, maybe fans will finally get a glimpse of Florida's potential. At the very least, make the playoffs or miss them, Florida's second half of this season has proved that soon enough, they will be a team to fear.