The departure of Vincent Trocheck at the NHL Trade Deadline a little over ten months ago hurt the Florida Panthers more than anybody could have known at the time. Since then, the team has been left with a plethora of bottom-six forwards able to take on a third or fourth-line center role, but nobody solidified enough to take on a second-line spot below Aleksander Barkov.
That being said, somebody is going to have to take on that role, and the Panthers have a lot of options, so let's go over some of the guys who could take on this top-heavy duty for the 2020-21 season.
Alexander Wennberg
Wennberg was once a highly-touted young talent, as he was originally drafted by the Columbus Blue Jackets at 14th overall in the 2013 NHL Entry Draft. Since the 2016-17 season, however, he has regressed in points, and level of play every single year, as he finished with just five goals and 22 points in 57 games last season, before being bought out by Columbus.
Still, it is important to note that Wennberg once had 59 points in a full season, and when he's healthy and given pieces around him, he's a useful playmaker who can help generate goals for his teammates.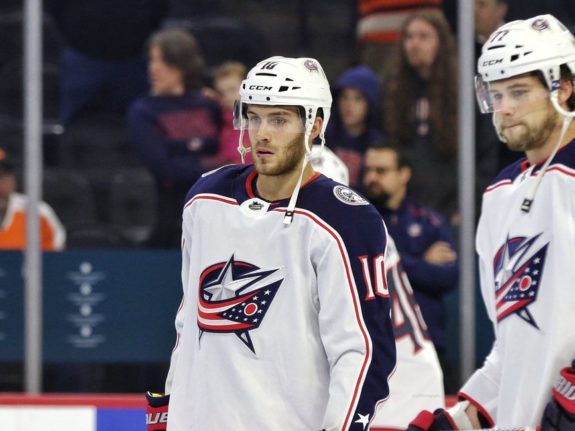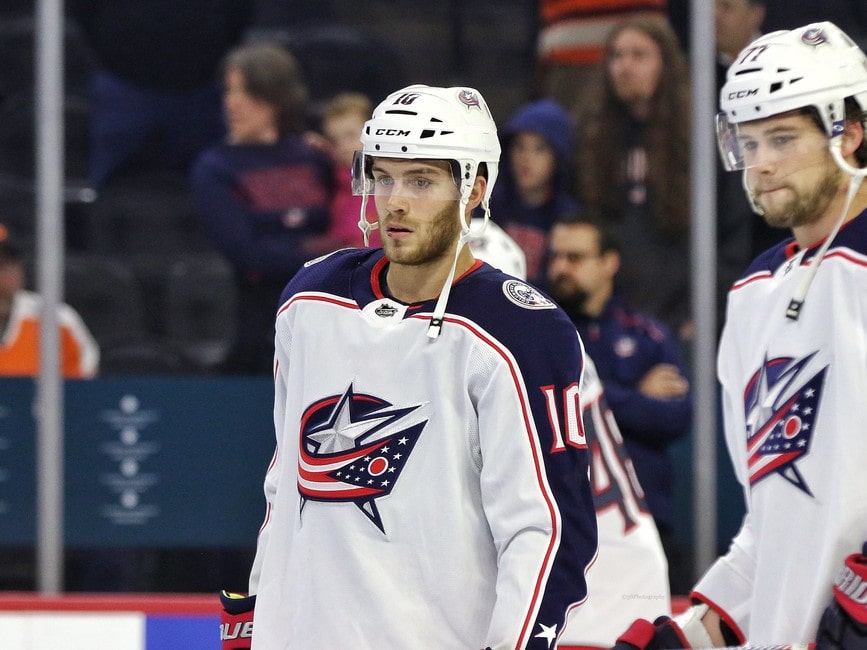 While the basic stats may show that Wennberg "struggled," the underlying metrics may show otherwise, as HBFAnalytics xGAR tool shows that he actually finished with a 4.6, heavily due to his 2.3 xEVO_GAR, showing he was more valuable than not to the team's offense, by a large margin. His defensive metrics were just about as good as his offensive, which would qualify him as a two-way center, something the Panthers, who struggled defensively last season, could use. He is the most likely candidate to obtain the Panthers' second-line center spot.
Carter Verhaeghe
Verhaeghe may just be one of the most underrated acquisitions by any team this offseason. The Toronto native has torn up the minor league systems in both the ECHL, and American Hockey League (AHL) for the majority of his professional hockey career, but has never really gotten a shot at the NHL level. He made his debut in the big leagues at 24 years old with Florida rivals, the Tampa Bay Lightning, last season in the 2019-20 campaign, and ended up winning the Stanley Cup.
If plunged into a top-nine, and in this scenario, top-six role, with the Panthers, Verhaeghe has the potential to tap into scoring production that he could have only dreamed of in Tampa Bay. His strength has always been his offense, as he has tallied 175 points in 211 career AHL games, and along with that, displayed a 6.3 xEVO_GAR at the NHL level last season, higher than anybody on this list.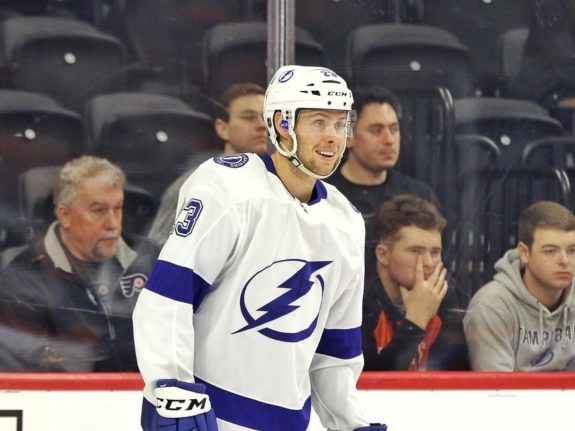 Along with this, Verhaeghe provides stable, above-average defense at even strength, but does not have experience on the penalty kill, or power play for that matter.
Verhaeghe's big issue is whether or not he can win faceoffs, as he spent the most time on the Lightning as a winger, making him more likely for a bottom-six center role, if he were to get one.
Anton Lundell
Despite only being 19 years old and being drafted less than four months ago, Lundell may be the man for the job in Florida. Lundell displays the frame of an NHL-sized center, at 6'1″, 185 lbs, and has hockey IQ relative to that of Patrice Bergeron and Sidney Crosby.
Lundell draws these high comparisons due to his elite defensive skill, which includes good stick checking to strip possessors of the puck, and his smart, quick reaction speed, which works well in one on one scenarios.
Lundell's stock fell, and he dropped to 12th overall, largely due to his proclaimed offensive woes according to scouts, however, he doesn't seem to be struggling with that aspect of the game, as he has 12 goals and 20 points in 17 games, even wearing the captaincy patch for some games with HIFK Helsinki of the LIIGA, the top men's league in Finland.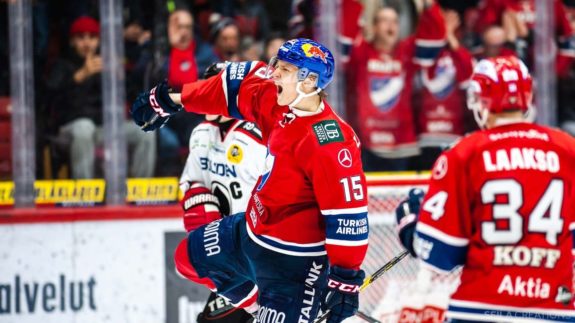 If he translates this to North American ice, he could challenge for the top-line spot within just a couple of years, and win some hardware while doing it.
Aleksi Heponiemi
This one is far-fetched for sure, but keep in mind, this is where the Panthers once envisioned Heponiemi to be at this point in his career. The 21-year old center dominated the WHL with 118 points in 57 games in 2017-18 and followed that up with 46 points in 50 LIIGA games in 2018-19, the two seasons following his draft year.
However, when Heponiemi tried to transition into North America, he hit a curb, and failed miserably, with just three goals and 14 points in almost 50 games in the AHL. He decided to go back to Europe during the COVID stoppage and is currently playing with MODO Hockey Ornskoldsvik of the SHL, pursuing almost a point-per-game pace.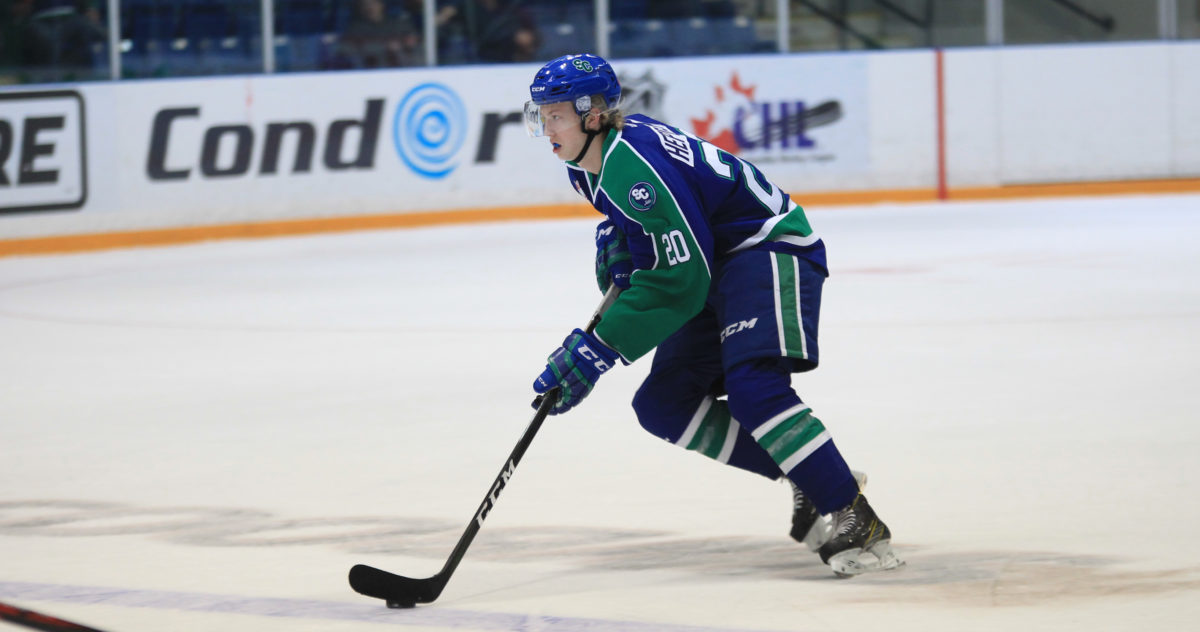 It's highly unlikely that this happens, but if Heponiemi could turn some heads at training camp, who is to say he doesn't get a shot at the second line? After all, it's pretty much the most wide-open spot in the lineup and is anybody's game.
Who Slots in on January 13th?
If I'm Joel Quenneville and Bill Zito, I go up to Lundell and tell him he's got the job, however, in reality, Wennberg makes too much sense for this. He already has the experience in the top-six in Columbus, he's been the projected second-line center the entire offseason, and he's being brought in on a "prove it" deal to show he is still the player that he once was.
Depending on how he plays to start the season, the coaching staff can then make the decision on if they'd like to move him down, however, I think unless one of the mentioned guys, or an unsung hero like Eetu Luostarinen or Noel Acciari pops out at training camp, it's Wennberg's spot.
---
---