Looking throughout the prospect pool of the Philadelphia Flyers, there are some promising names who are waiting in the wings to make a statement and become NHL regulars. On the forward front, winger David Kase continued his growth in the American Hockey League (AHL) with the Lehigh Valley Phantoms in 2019-20. He was even recalled and played a few games with the Flyers.
Due to the NHL and AHL seasons being delayed for the time being due to the COVID-19 pandemic (the NHL will officially return in January), Kase was loaned by Philadelphia to the Czech Republic-based franchise HC Karlovy Vary for the beginning of the 2020-21 hockey year. He is a player who will possibly continue to push to get where his game needs to be to make the Flyers roster in the coming seasons.
Hockey Passion Among Brothers
Kase was born in Kadan, located in the Czech Republic. Many hockey fans may recognize his last name because his older brother Ondrej is currently in the NHL suiting up for the Boston Bruins. Ondrej was drafted by the Anaheim Ducks in the seventh round (205th overall) of the 2014 NHL Draft; and spent parts of four seasons with the club before being dealt to the Bruins during the 2019-20 season for David Backes, Axel Andersson, and a first-round pick in the 2020 Draft.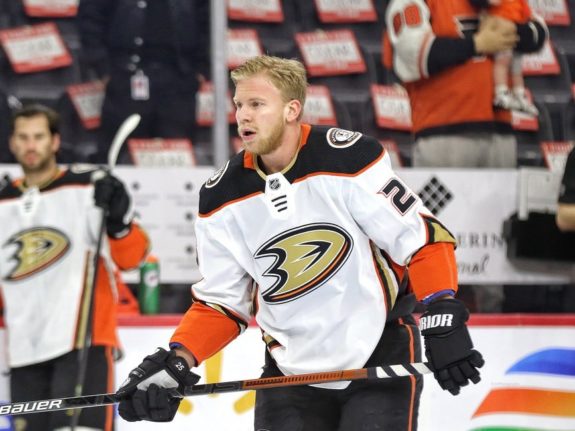 Brother David grew his hockey game a lot through the Czech program Chomutov. He was on their Pirati under-16 squad, their under-18 teams for a few campaigns, and a couple of seasons with the junior team as well. He posted the following from 2010 until 2015 with various teams in the Chomutov program:
2010-11 (Pirati Chomutov under-16 team): 10 goals and six assists for 16 points in 21 games
2011-12 (Chomutov under-18 team): three goals and two assists for five points in 13 games
2012-13 (under-18 team): five goals and 21 assists for 26 points in 25 games
2012-13 (Chomutov junior team): one assist in four games
2013-14 (under-18 team): nine goals and 22 assists for 31 points in 14 games
2013-14 (junior team): 11 goals and 19 assists for 30 points in 35 games
2014-15 (junior team): seven goals and eight assists for 15 points in eight games
2014-15 (Chomutov): seven goals and seven assists for 14 points in 30 games
Kase was selected by the Flyers in the fifth round (128th overall) of the 2015 NHL Draft. It was an already solid draft for the team, as then-Philadelphia general manager Ron Hextall had selected defenseman Ivan Provorov and forward Travis Konecny with their two picks in the first round. Kase had the potential to help aid the forward unit down the line in depth. It was all a matter of transitioning, not just to the NHL itself but to the North American game as a whole.
Shifting to the North American Game
Kase spent a couple more years playing hockey in the Czech Republic before spending the 2017-18 campaign with Mora IK of the Swedish Hockey League (SHL). The Flyers then signed Kase to a three-year entry-level contract back prior to the 2018-19 hockey year.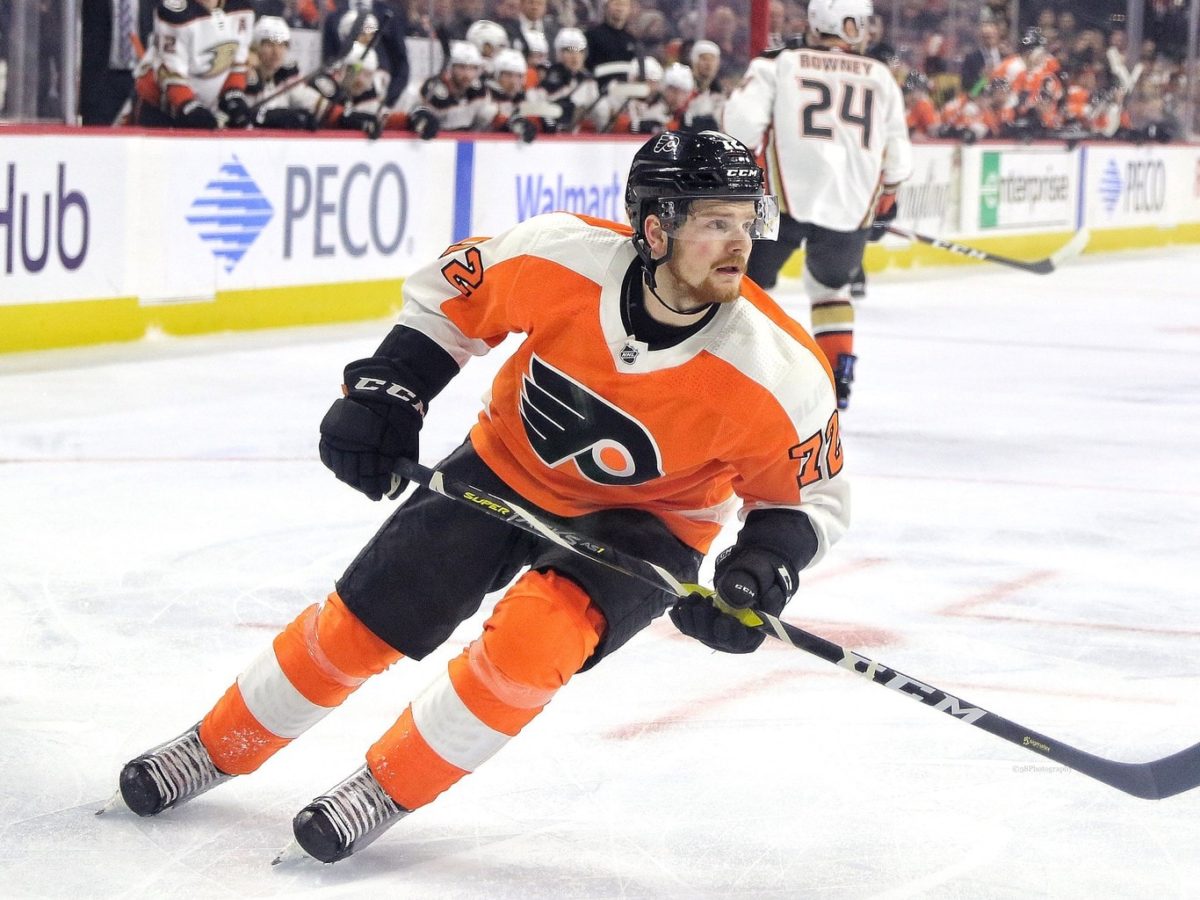 Lehigh Valley in the AHL is where Kase started his North American tenure. It was not too hard of a transition process for him. It helped to have quality teammates with the Phantoms in players such as Greg Carey, Chris Conner, Colin McDonald, and Nicolas Aube-Kubel among others. Kase played in 40 games with the Phantoms, tallying eight goals and 15 assists for 23 points. It was a pretty good first campaign.
His second AHL season in 2019-20 was when Kase was rewarded for his play with the club. He posted seven goals and 12 assists for 19 points in 51 games, and was recalled by the Flyers to suit up for a few NHL games as well. Kase made his NHL debut against the Colorado Avalanche in December 2019. Not too long later, in a matchup versus the Ducks (and his brother Ondrej), David scored his first career NHL goal. He finished his 2019-20 NHL campaign with one goal in six games.
Slotting in for 2020-21
While the 2020-21 NHL season was delayed due to the COVID-19 pandemic, Kase continued to develop his game to get to the next step of his growth. The Flyers loaned him over to the Czech Republic, where he played for HC Karlovy Vary of Czech Extraliga.
Now that an NHL season has been agreed upon and teams return to the ice soon, it will be a matter of where Kase fits in Philly's plans. It is likely based on the amount of talent already on the Flyers that Kase might not make the cut. The bottom six for Philadelphia could consist of players including Aube-Kubel, Joel Farabee, Scott Laughton, and Morgan Frost.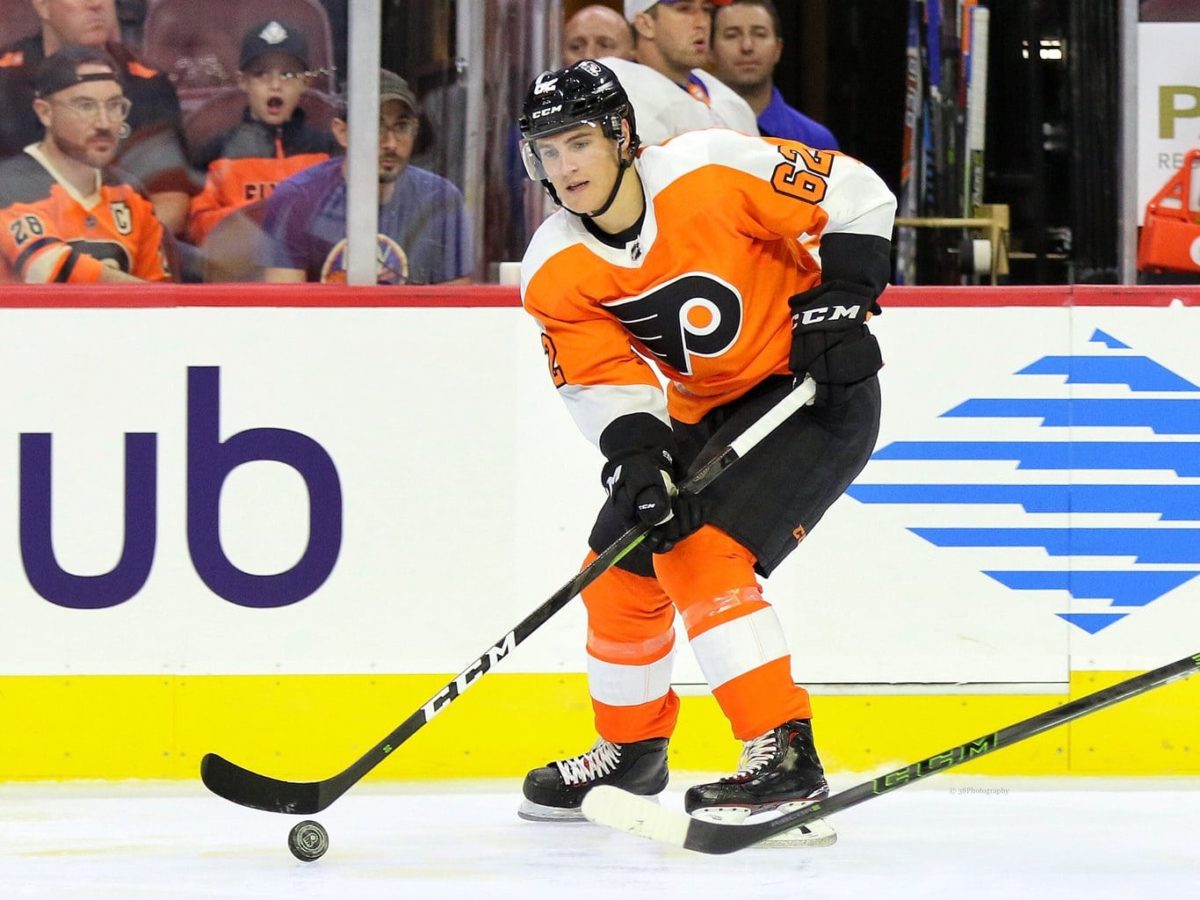 Oskar Lindblom also returns to the lineup after battling Ewing's sarcoma last season, which shifts a lot of players down the depth chart as well. Then there is the uncertainty with former 2017 2nd overall pick Nolan Patrick. Patrick will stay with the Flyers for the time being, and he moves down the forward ranks even more if he is healthy and suits up to play. It is possible with Kase that the Flyers keep him overseas at least until the AHL returns to action if he does not crack Philadelphia's roster.
Kase has some work to do, but there is a possibility that he gets his next NHL stint this upcoming season, depending on the circumstances. He is still young and has not hit his potential yet. With time, he could become a solid forward for Philly on their bottom-six, and become a key contributor to their core group.
---
---