These Columbus Blue Jackets will frustrate you. But man, the upside this team has is very tantalizing.
Spirits seemed high after a nice 5-2 victory over the San Jose Sharks. Many Blue Jackets players who were off to slow starts chipped in. Boone Jenner scored his seventh goal. Brandon Saad earned his fourth power-play goal, which is a career high for him. Ryan Johansen finished with two assists after dealing with an illness and working his way back into the lineup. Ryan Murray and Scott Hartnell each added two points. Although they got dominated in shots the last 40 minutes, we saw signs of what this team could do.
Then they arrived in Los Angeles, the day before their game against the Kings.
According to Aaron Portzline of the Columbus Dispatch, the Blue Jackets weren't ready to work in practice. Whether they were just feeling good about their victory the night before, or they were just tired, the Blue Jackets lacked concentration. Coach John Tortorella put this in perspective for us.
"We started our practice today (Wednesday), and we weren't ready to work in practice. We were not concentrating in practice. That's a huge step in being a pro for the young people we have here. Feel good about yourself, you won a game. But you come to practice ready to work the next day, and it wasn't there today.
This is a disturbing sign for a team who many had making noise this season. It raises some questions.
Are there players who are just happy to play? Where is their focus if it's not on hockey? Bad habits can carry over to games. The Blue Jackets can ill-afford to come into Los Angeles unprepared. The Kings will feast on this.
We Have To Display Patience With The Blue Jackets
What can we take away from this? Even though many fans don't want to hear it, we will have to display patience with this team. I know, I know. That's the last thing you'd want to hear given the expectations placed on this team. Clearly to this point, we've all jumped the gun on the Blue Jackets.
There was evidence of this all along. There were questions on defense. This is a young team who is inexperienced in different parts of the lineup. Based on practices, there are scattered signs of immaturity. We need to temper our expectations at this point in the season.
That said, there are some encouraging signs.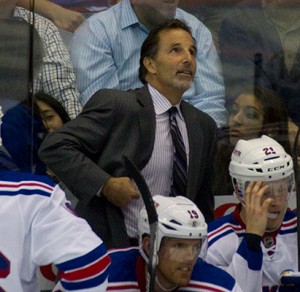 It starts with John Tortorella. He is the kind of coach that will not allow work ethic to slip. If it does, he will let you know. He expressed that to Portzline today during the media scrum.
"Something was said", Tortorella said while grinning.
The talent is certainly there. Now it's a matter of putting all the pieces together. It's not going to happen overnight. There will be games where the Blue Jackets will dominate. There will be other games where we'll yell at our TV's and wonder if they'll ever get it.
This is where we will see Tortorella's impact the most. His teaching methods will get the most from these players in good and in bad. We must embrace the process with patience. Otherwise, we are missing the bigger picture.
Wins and losses will come with every game. But how the team handles them is the bigger takeaway. The season is not decided in November or December. But the habits developed in those months will come in handy in March and April. If the Blue Jackets embrace Tortorella's style, and start to handle everything like a pro now, the results will show when the games carry more weight.
Be patient Blue Jackets fans. Embrace the process. The team is just now starting the process. We'll see the fruits of their labor when the calendar hits 2016.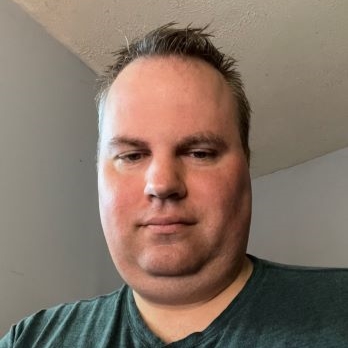 I am a fully credentialed writer who covers the Columbus Blue Jackets, Cleveland Monsters and Erie Otters as well as the Ontario Hockey League and NHL Draft. The 2022-23 season will mark nine seasons with the Hockey Writers. I am also the site's Credentials Manager. Please take note of the updated Twitter handle: @mark_scheig.