The Dallas Stars have soared through October and into November and currently find themselves at the top of the Western Conference standings. Their early success has been sustained thanks to timely goaltending, solid defense (at times), and a ton of offensive firepower. After last season's disappointment, the staff and players stressed an absolute need to get off to a fast start in 2015, and they have certainly done that so far.
Let's look at some of the more notable statistics through 13 contests.
20 – Points after starting the season 10-3-0, tops in the West. 20 is also the amount of points that NHL leaders Jamie Benn and Tyler Seguin have scored this season. Benn holds the tiebreaker with more goals, but Seguin is closing in after a hat trick in Boston. Here is that vindictive hat trick if you missed it. Knowing these two, they may end up tied at the end of the season for the league lead. One almost always seems to figure in the other scoring a goal. They are off to ridiculous starts and nobody has been able to truly shut them down yet.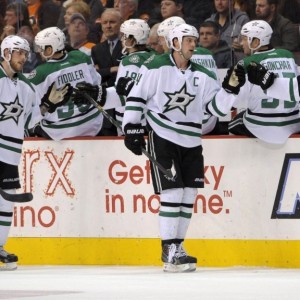 13 – Points scored by John Klingberg, tied for the league-lead among defensemen with Andrei Markov. Klingberg has been a wizard on the blue line so far this season, showing poise and patience that Dallas hasn't seen since Sergei Zubov. He is so smooth with the puck, and although it appears he is turning it over a little more this season, he is generally making up for it with clever plays and strong takeaways.
137 – Even strength high-danger scoring chances against, the most given up by any team in the NHL heading into the Wednesday night games. They've evened it out by producing 137 chances of their own but the number is certainly concerning. The Stars' high-risk style of play is going to give up some quality chances, but many have been coming off of unforced errors by Dallas skaters. They will have to start decreasing this rate of opportunities if they want to sustain their early success.
56.2 – Corsi-close-% at even strength, the best in the NHL. When the game is on the line, chances are the Stars are cycling the puck through the offensive zone at will. They have also scored the most even-strength goals during close games as well. A big step forward from last season.
7 – Different players that have registered a game winning goal in the Stars' ten victories this season. Benn, Seguin and Antoine Roussel each have two while Klingberg, Jason Spezza, Jason Demers and Mattias Janmark have the others. Despite having powerhouse pair in Benn and Seguin, this team goes way beyond them in scoring goals.
29.5 – Power play percentage, second best in the league and by far the best in the West. Eight different players have registered at least one power play goal so far with the Benn/Seguin duo scoring seven between them. This was another piece of their game that was somehow missing last season and could have turned the tide in several of their losses. Having a top-5 power play unit can make up for some defensive struggles.
37 – Goals against so far this season. Only three teams in the NHL are worse in that regard. No team that has given up more goals is in a playoff position currently. Much like last season, the defense figures to get better as the season goes on. They have made up for those struggles with a ton of offense early but cannot afford to give up goals at this rate all season.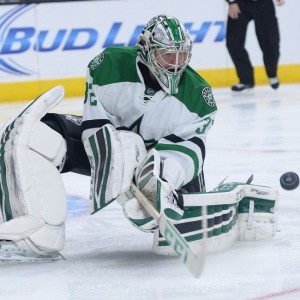 147 – Giveaways, second-most in the NHL behind the Canadiens, the only team ahead of Dallas in the standings. A big part of it is that when you have the puck as much the Stars do, you're going to have more turnovers than the other team. Some of them are severely unforced, however, and have been leading directly to quality scoring chances and goals. Not every turnover is of equal importance, but they'll have to cut the ones from the danger areas.
16 – The number of even-strength high-danger scoring chances by Stars rookie Mattias Janmark, tied with Tyler Seguin for the most on the team. Janmark has been a scoring-chance machine so far and every line he has played on has benefited from his two-way performance. With Connor McDavid going down with an injury for a while, Janmark could be a sleeper in the Calder trophy race.
10 – Wins in the first 13 games, achieving the fast start they so desperately needed. It took the Stars till December 6th last season to get their tenth win of the season. So far, they have done what they set out to do.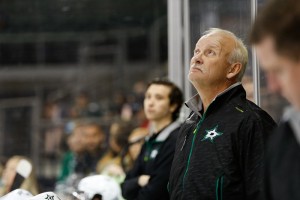 6 – Career hat tricks for Tyler Seguin following the one against the Bruins, tying the franchise record set by Mike Modano, the greatest Star of all-time and the record-holder for most points scored by an American-born player in NHL history. Seguin has tied his hat trick record in two seasons and change. I feel like Seguin has come up a lot in these statistics. He is truly something else.
1 – Successful coach's challenges made by head coach Lindy Ruff. After an egregious Johnny Oduya turnover, the Maple Leafs score to gain a 2-1 lead. 30 seconds earlier, Byron Froese was offside. The goal was taken away and Toronto fans want to revise the rule.
139 – The amount of even-strength scoring chances the Stars have had with Alex Goligoski on the ice, more than any other player in the NHL. Both he and Klingberg have been superb at moving the puck the season and are setting up their forwards for scoring chances.
Jordan has been covering the Stars for The Hockey Writers since February 2015. He is originally from Iowa City, Iowa. You can follow Jordan on twitter @jordan_dix