Pittsburgh Penguins general manager (GM) Ron Hextall wants to improve his hockey club ahead of the 2023 trade deadline on March 3 and if he's going to do so, it's going to take multiple moves to make it happen.
---
---
The Penguins are tight up against the salary cap as they have just over $500,000 to currently work with. There's no doubt in my mind Hextall is going to make one move to create cap flexibility to then pounce on another opportunity to acquire an impact player who will push the needle in Pittsburgh.
Penguins Center Becoming Prime Trade Candidate
One way Hextall can create some salary cap flexibility is by trading depth center Teddy Blueger. Even with only one goal and seven points in 33 games, Blueger plays a defensive-first style which will be appealing to playoff-bound teams who are looking for some more depth.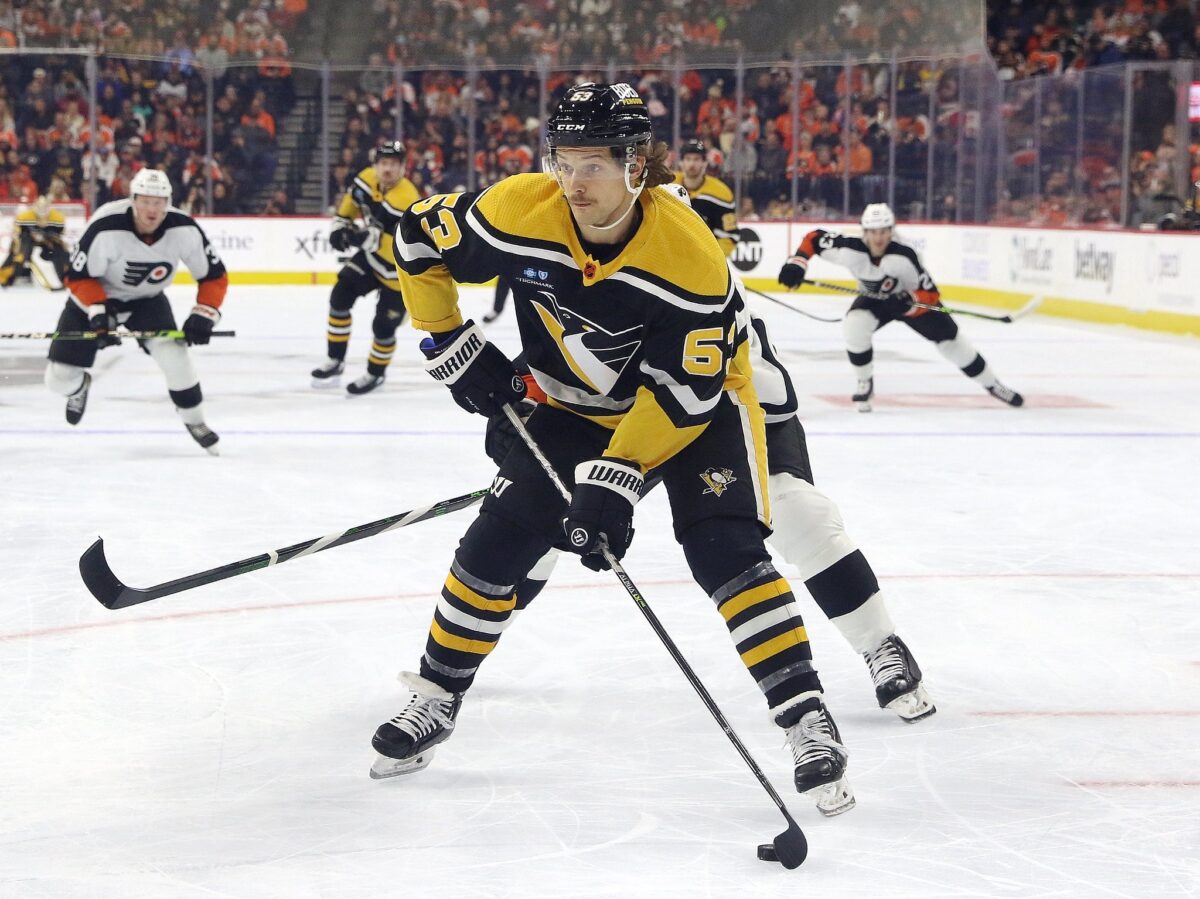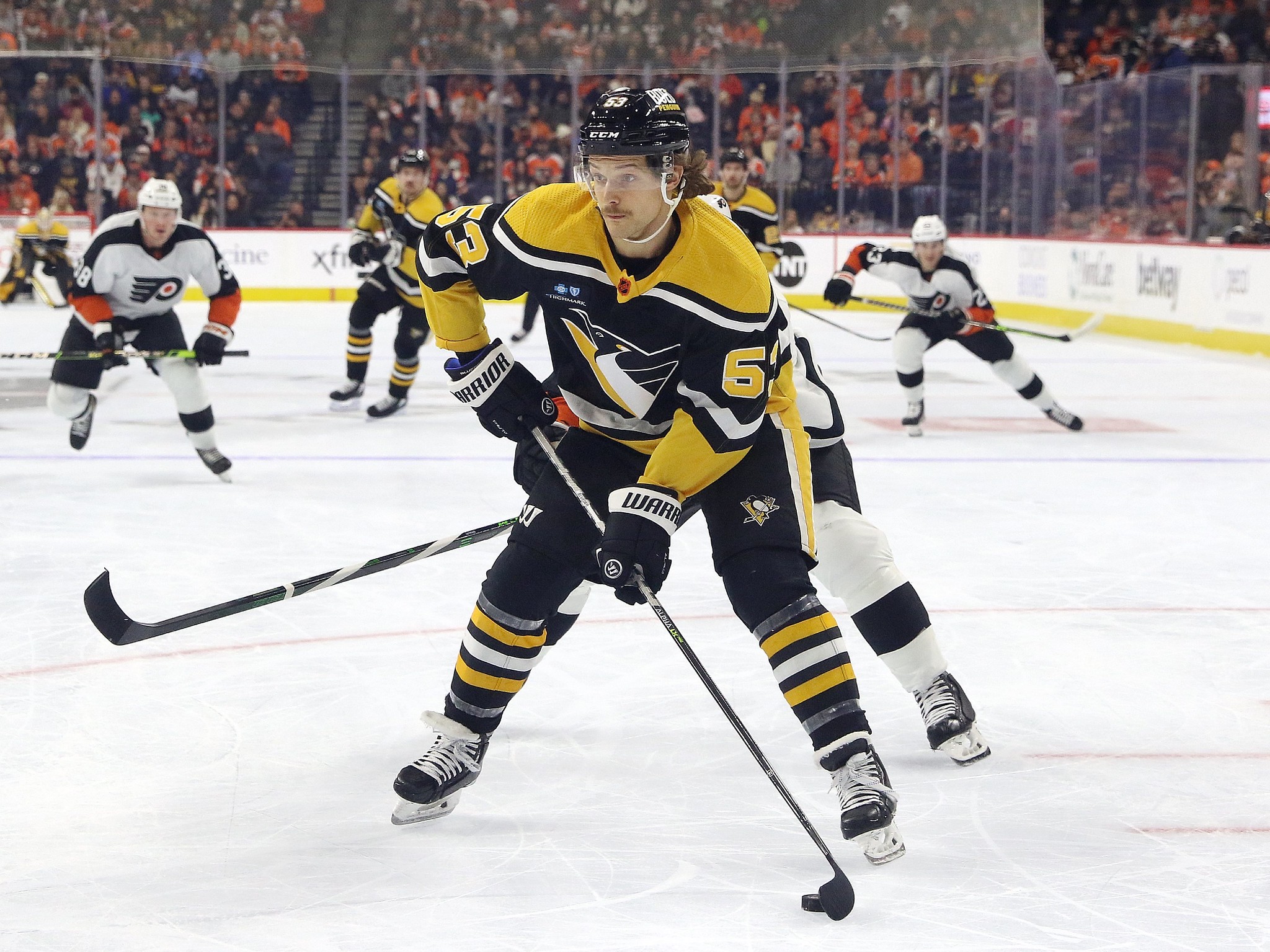 Hockey insider Frank Seravalli recently mentioned Blueger as a potential trade chip for the Penguins. Seravalli cited the Edmonton Oilers being a team who could have interest in the depth forward before the trade deadline. Blueger is a pending unrestricted free agent who makes $2.2 million against the cap.
Related: Penguins' 2022-23 Trade Targets: Nashville Predators
---
Latest News & Highlights
---
I fully expect there to be trade talks to move out Blueger and his remaining salary. I don't see Hextall making a move with an Eastern Conference team who the Penguins may have to beat out to make the Stanley Cup Playoffs. If a trade does get finalized, look for Blueger to be heading to the Western Conference.
Penguins Should Look to Add Defenseman and Goaltender
While it may be Blueger heading out to create some more cap space, two other names to watch in this type of scenario include Kasperi Kapanen and Brian Dumoulin. Both players are 'overpaid' and Hextall could use the extra money to bolster his team in other areas. Two areas of need, to me, include another battle-tested defenseman and an experienced goaltender. Dumoulin, to me, has lost a step and needs to be considered as someone to upgrade.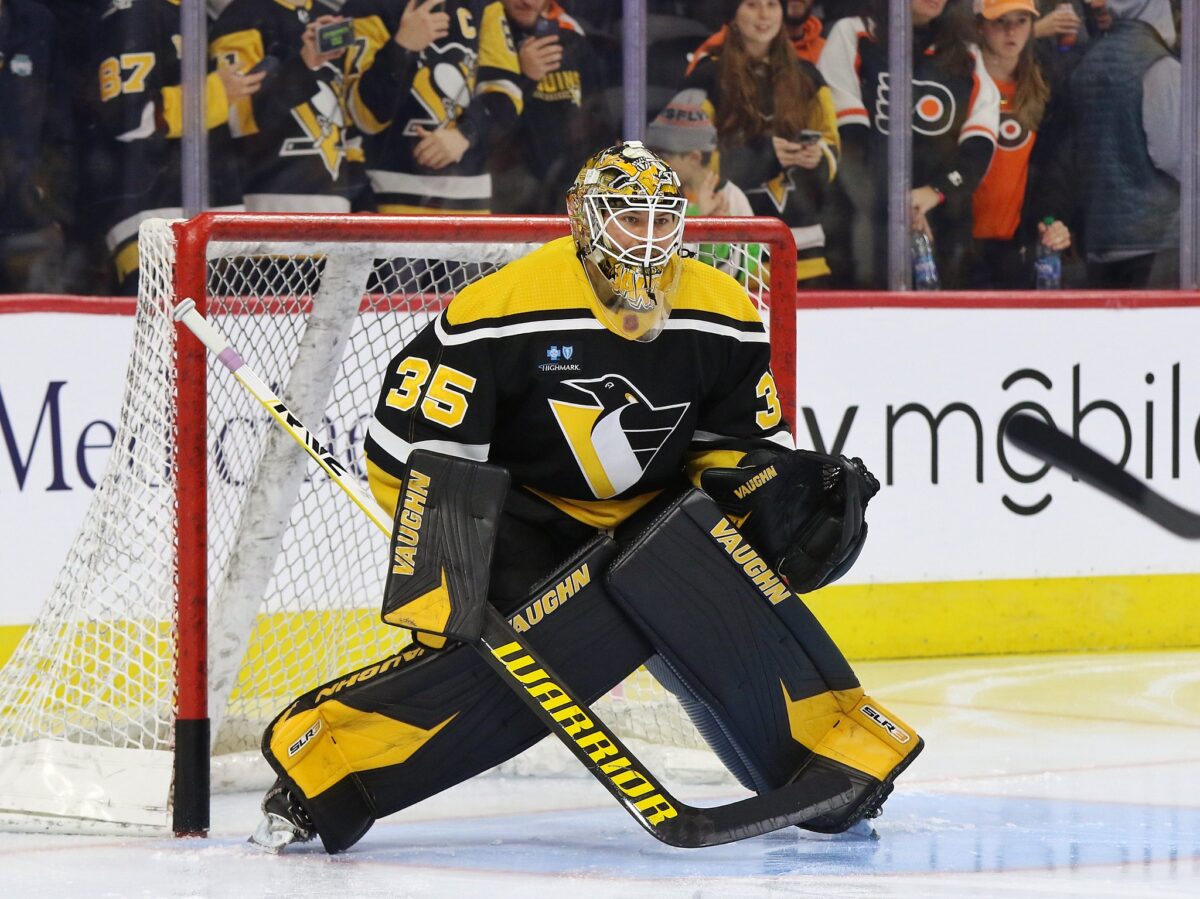 Penguins starter Tristan Jarry has not been able to stay healthy and is currently on the shelve, not expected back until after the All-Star break. Backup Casey DeSmith is not talented enough to handle the full workload as an NHL starter and his numbers this season prove it. He's 7-9-4 on the season with a 3.26 goals against average. Frankly, it's not good enough and Penguins fans don't want a repeat of last season when both goalies got hurt and they had to turn to Louis Domingue to try and win a Stanley Cup Playoff series.
Hextall would be wise to add another goaltender even if it means they have to carry three or try and slip DeSmith through waivers. Some potential trade targets include James Reimer of the San Jose Sharks, Joonas Korpisalo of the Columbus Blue Jackets and Karel Vejmelka of the Arizona Coyotes. Vejmelka is an interesting candidate as he's signed through the 2024-25 season at discount of $2.7 million per season.
As for defensemen, there's number of potential candidates out there, in what's apparently becoming a buyers market. The likes of Vladislav Gavrikov of the Columbus Blue Jackets is a strong penalty killer who loves to throw his weight around. John Klingberg of the Anaheim Ducks could help the Penguins bolster their offensive production from the back end and to round out a trio, there's Sean Walker of the Los Angeles Kings who has the ability to play in all situations and is signed for one more season at a reasonable $2.6 million.
Hextall Must Make Moves Ahead of Deadline
After a busy offseason last summer where Hextall ensured the core of the team was staying together, now it's time to make adjustments on the fly and give this Penguins team the best chance to win another Stanley Cup. It's win-now mode and the Pens GM must be aggressive on the trade market to plug in some players to improve his team. Now is not the time to sit back timid and watch the trade market evolve. Hextall should be aggressive in the early parts of February and get ahead of the market to create some salary cap flexibility. This will open up his options for a few weeks where he can get creative to add players who will push the needle for the Penguins.
If the Penguins want to fend off the chasing Buffalo Sabres and make the 2023 Stanley Cup Playoffs their GM will need to make a couple of trades ahead of the deadline to add in some more depth on the team's blue line and in net. Right now, the way things are shaping up, Pittsburgh isn't good enough to do any damage and could wind up missing the postseason. If Hextall ends up sitting on his hands before March 3, the roof might cave in a PPG Paints arena.