Power plays are among the most exciting action in professional hockey, especially when a particular unit is scoring goals in droves. Unfortunately, on the other side of a power play is a penalty kill: a not-so-exciting, anxiety-inducing several minutes which has the potential to be a momentous bit of play for the team under siege.
For the Pittsburgh Penguins, a momentous occasion it is not.
Resolve to Be Better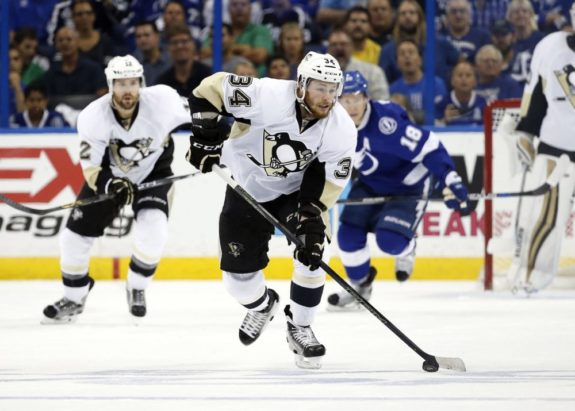 With New Year's Eve right around the corner, there is no time like the present to identify problems and resolve to make them a thing of the past. For the Penguins, that involves forging a better penalty killing unit out of much of what they're already using. The loss of Tom Kuhnhackl (who is considered week-to-week with a lower body injury) complicates matters, as he's typically been one of the better penalty killing forwards on the roster.
Kuhnhackl's recent injury allowed Eric Fehr to slide back into the lineup to occupy his traditional spot on the PK. Prior to his removal from the lineup (he missed five games from Dec 5 to Dec 16) he appeared to be playing uninspired hockey; it was almost as if his game was off tempo when compared to the rest of the team.
He's been a good player for us for a long time and he's one of those guys that can help this team win when he plays his best.

– Head Coach, Mike Sullivan
Pittsburgh Post-Gazette
Credit Fehr with correcting the issue, as his movements on the ice are quick and precise and reflect the Pens' style of play. He was particularly demonstrative of his renewed energy in a recent game where he applied an incredible forecheck towards the end of a solid defensive shift which garnered praise from Penguins play-by-play man, Paul Steigerwald.
The Penguins would be wise to use Fehr's recent resurgence as inspiration for a revitalized penalty kill.
How Bad Is It?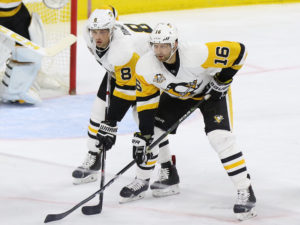 During the month of December, the Penguins' penalty kill is effective about 80% of the time, having allowed seven power play goals on 36 opportunities. That mark is far better than the month prior when it was killing penalties at barely 76%.
As things stand today, the Penguins are still near the bottom of the league, coming in 24th overall in team penalty killing percentage. And while the overall number is a concerning, at least the month of December has them trending in the right direction, albeit ever so slightly.
Not taking action to improve a penalty kill that's seemingly already on the mend might be a fool's errand. This is the time for growth as a team. Far too often the Penguins are caught flat-footed towards the middle of their zone. When they're down a man, their tempo fades and their structure weakens. There has never been a better time to infuse some energy into a PK unit that's just now seeming to right the ship. Energy might not be the whole answer, but it sure would help. May the new year bring a new energy and revitalized and vigorous penalty kill to the Steel City.