As the sports world begins returning to somewhat normal, huge news rolled in this past week for the Philadelphia Flyers as fans would be allowed back at home games starting with Sunday's matchup against the Washington Capitals. After nearly a year with no fans, the Wells Fargo Center, home of the Flyers, will once again be filled with some of the most passionate fans in hockey. As it's known around the league, the Flyers fans create one of the best atmospheres in hockey but have not been allowed at games since last season due to COVID-19 protocols.
Flyers fans will be allowed into games after PA Governor Tom Wolf recently announced that indoor events would now be limited to 15% maximum occupancy effective March 1. In agreement with the rest of the state, Philadelphia health commissioner Dr. Thomas Farley announced in a press conference that the city will allow 15 percent of maximum occupancy at indoor events, which included allowing 3,100 fans at the Wells Fargo Center.
Protocols for Fans Returning
"Factoring in state and local regulations, NHL guidance, and the arena's own strict health and safety protocols, Wells Fargo Center will initially be able to host approximately 3,100 fans for Flyers games," the arena said in a press release. "Today's announcement comes after months of close coordination with state and city health officials, extensive, science-backed research into similar arena re-openings, and input from leading medical experts. Even with this initially limited capacity, hundreds of part-time employees will be brought back to work for each Flyers home games."
In accordance with COVID protocols and safety rules, fans attending games will be required to complete a health assessment questionnaire prior to entering the game, maintain at least six feet of distance between other fans, and are required to wear a face-covering at all times. More details on the health and safety protocols of the Wells Fargo Center can be found here.
"Every staff member, every fan, as they exit their vehicles, is required to have their mask on. They have to wear that mask as they're moving around the facility at all times," said Wells Fargo Center general manager Phil Laws in a recent interview with CBS Philly. "We had the best home record in the NHL last year and we have the best fans in the NHL and those two things, that's not a coincidence," he said.
Flyers Ready for a Spark of Enegry
No one is more excited than the Flyers' players and coaches about fans returning to the Wells Fargo Center. After a year of playing in front of only Flyers staff and personnel, their players and coaches are looking forward to having their passionate fans behind them once again. After patiently waiting for quite some time, the opportunity to get some of that energy back is finally here.  
"I think everybody has been waiting for this moment for quite some time here," Vigneault said. "Even though we're on the road, having fans, feeding off that energy is always a positive thing. I think they're starting with a smaller percentage, but it's good to have them back — I think everybody appreciates it."
This past Thursday night, the Flyers took on the Pittsburgh Penguins, where a capacity of 2,800 fans was allowed into the game. The game between the Flyers and Penguins marked the first time in nearly a year that either team had played in front of fans. The Flyers defeated the Penguins 4-3 on the heels of a spectacular night from Claude Giroux. 
"You miss that energy that the crowd always brings into the game, whether it's home or away," van Riemsdyk said. "That's going to be fun tonight to get the chance to play with a little bit of atmosphere in the building. I know people are excited to come back to watch some hockey and we're excited to play in front of a crowd, so it should be fun."
---
---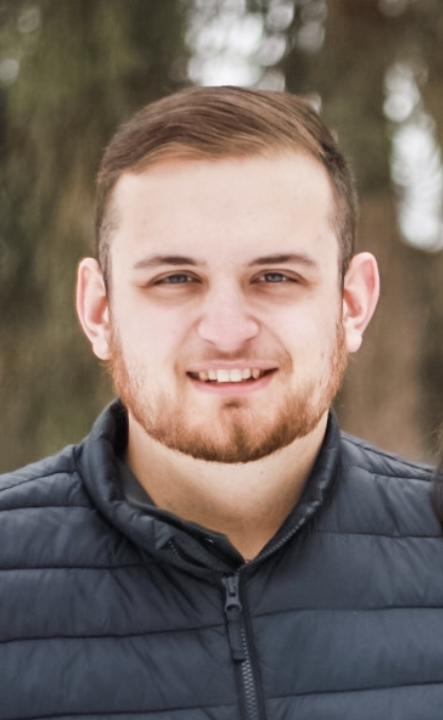 Bobby Bader Jr. is a freelance journalist born and raised in Philadelphia, PA covering the Philadelphia Flyers for The Hockey Writers since the start of the 2020-21 National Hockey League Season.  He currently works with the Hershey Cubs Hockey Club (USPHL Premier) as the team's media coordinator and serves as the Assistant Sports Information Director at Penn State Harrisburg. For interview requests or to provide content info, follow Bobby on Twitter or his social media accounts. They appear under his photo in articles like this one.