It's that time of year again: trades are being made, contracts are being inked and extensions are being signed. The Pittsburgh Penguins, who have five restricted free agents on the roster, will need to start participating in the fun. But as they work through those potential deals, one stands out as being a priority: the re-signing of 25-year-old defenseman Jamie Oleksiak.
Penguins' Defensive Setup
The Penguins have four core defensemen in Kris Letang, Justin Schultz, Brian Dumoulin and Olli Maatta. Their reliability has fluctuated somewhat over time; Maatta had a stellar season in 2017-18 while Letang struggled to handle the workload of a top-pairing defenseman as he returned from major surgery. Nevertheless, those four players currently shoulder the brunt of the Penguins' defensive workload.
The bottom pairing in Pittsburgh's defensive structure, however, remains somewhat in flux. Since Ian Cole was dealt at the 2018 trade deadline, the spots have often been filled by players who have spent most of their careers on the fringe of making the NHL. Chad Ruhwedel has been periodically cracking NHL lineups since the 2012-13 season; he's spent the past six years oscillating between the Buffalo Sabres or Penguins' lineups and their respective farm teams. Last season's 44 games was the most he's seen in a season in the NHL. Similarly, Oleksiak was never a regular on his previous team, the Dallas Stars. He similarly hit a career high in games played in the 2017-18 season.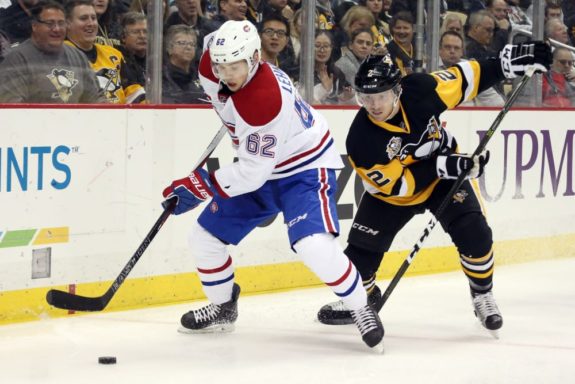 Those two players' competition for the bottom pairing role was Matt Hunwick, who the Penguins signed to a three-year, $6.75-million deal the summer before the 2017-18 season. Despite the fact that Hunwick came onto the team with more major-league experience— and a bigger cap hit— than Oleksiak and Ruhwedel combined, Oleksiak actually ended up playing more games than Hunwick did in just half a season with the Penguins, dressing for 47 contests to Hunwick's 42. What's more, Hunwick didn't make an appearance in the 2018 postseason, while Oleksiak played in every one of the team's 12 playoff games.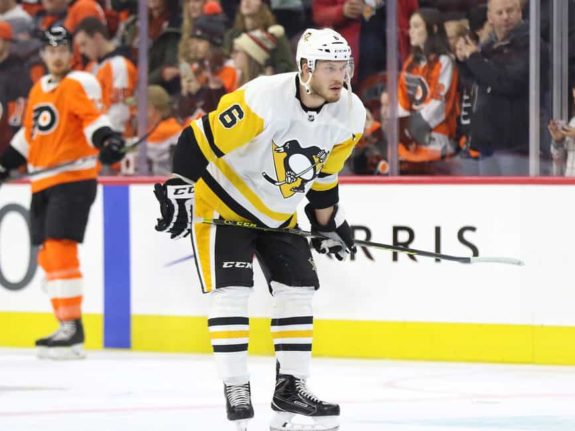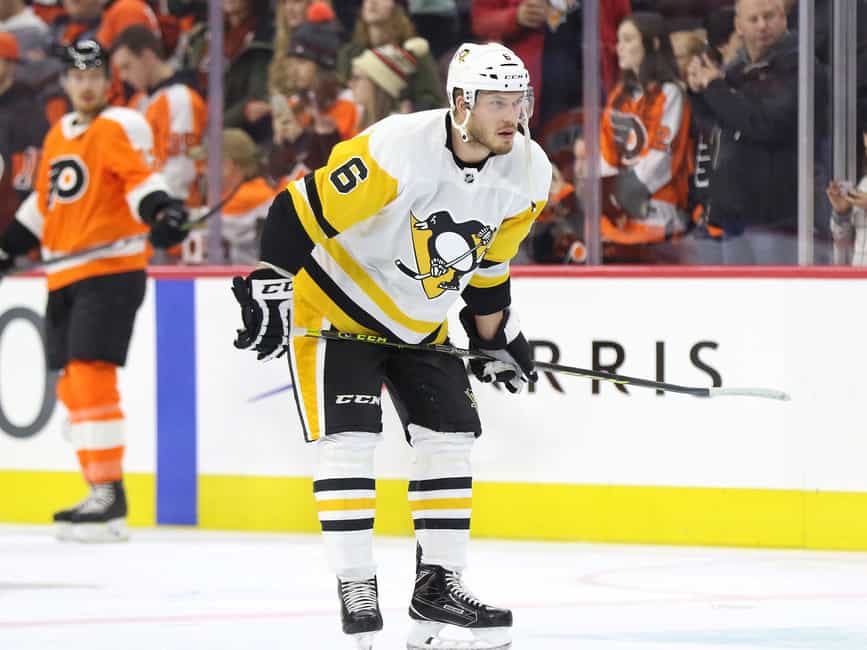 Oleksiak clicked with the Penguins. He had the most productive season of his career in just half a season in Pittsburgh, putting up 14 points in 47 games (his previous high had been eight points in 36, back in 2014-15). He became a regular in the lineup almost immediately after he arrived, and after Cole left, his importance increased precipitously. Although he was a late arrival as a December pickup, he ended up playing more games with the Penguins than either Ruhwedel or Hunwick, who were with the team the entire season.
Part of this had to do with injury luck— Hunwick in particular struggled to stay healthy. But a more important part was that he fit well in the team's system, providing a big body and solid defensive presence while offering some of the shot blocks they lost in the Cole trade. And, of course, some of his appeal came in the fact that he was cheap.
Oleksiak's Potential Contract
The Penguins gave up a fourth-round 2019 draft pick for Oleksiak and his cap-friendly contract, which cost less than one million with an AAV of $965,000. Re-signing him might require a raise, but there's a chance— if Oleksiak wants to stay in Pittsburgh— that they could keep the 25-year-old defenseman at an affordable price. A signing around the $1 million mark is most likely cheaper than a comparable player they could get on the free agent market, and Oleksiak has already shown that he fits in the Penguins' system. That's something that the team is still looking to see from Hunwick, whose $2.25-million AAV looks less affordable for a regular healthy scratch.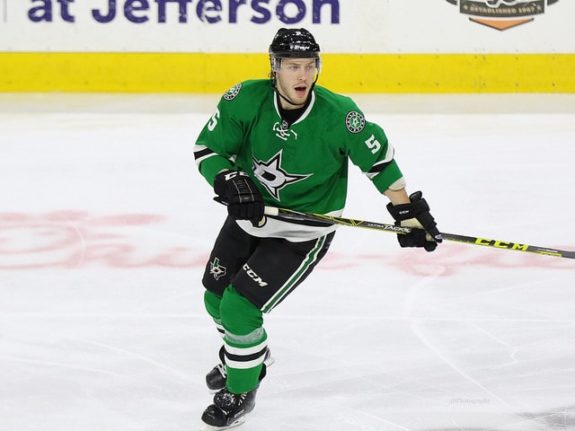 Penguins GM Jim Rutherford stated going into this offseason that he would "make some changes" to the roster going forward. There are going to be adjustments, and some will undoubtedly be to the defensive setup. Oleksiak is the only Penguins defenseman not signed on for next season. The Penguins are somewhat known for rehabilitating the careers of talented defensemen that they get on the cheap— see, for example, Trevor Daley or Justin Schultz. Maybe Oleksiak can be their next success story. Locking him in as a dependable bottom-pairing defenseman on this team would be a smart move to begin an offseason of deals.