One could forgive the Pittsburgh Penguins for playing with a bit less gusto than they did in 2016. It takes a ton of gas to make it to the Stanley Cup Final, let alone win. Doing so twice in consecutive years requires a titanic effort. The three-peat, however, is another matter.
The salary cap was implemented, at least from a public relations standpoint, to prevent this kind of run from ever happening. Parity is the name of the game, and different organizations are supposed to have their moment in the sun at the end of each season. Yet here are the Penguins, charging head-first through a hail of beer cans towards a three-peat after dispatching the Philadelphia Flyers in round one.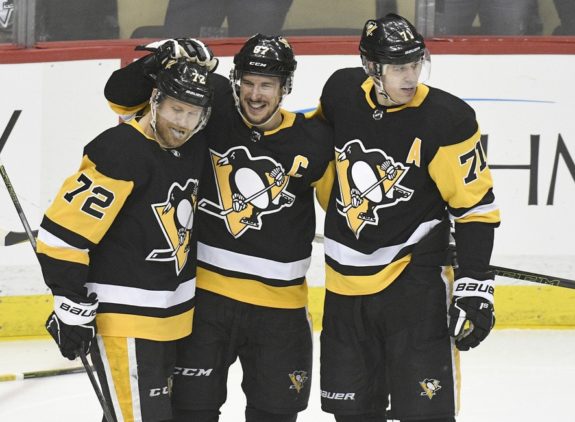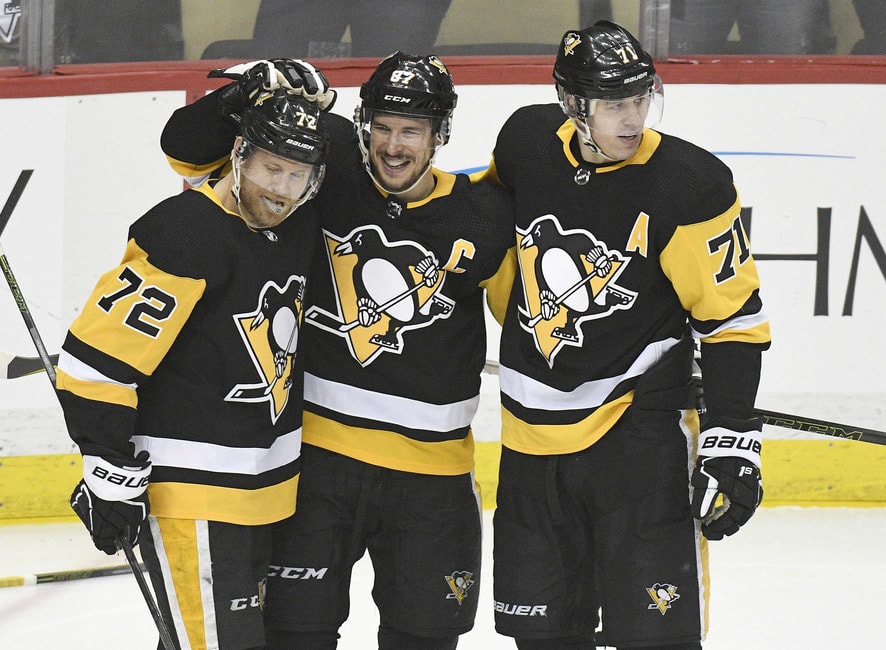 The Penguins Are Who We Thought They Were
Entering the playoffs, the book on Pittsburgh read very much like it did in 2016-17; tons of offensive depth, occasionally shaky defense and solid goaltending.
That scouting report held true against the Flyers. Entering play on April 23, no team in the playoffs was scoring more goals per night on average than the Penguins. Through their six-game series, they found the back of the net an average of 4.67 times per contest.
Playoff hockey is generally considered tighter than regular season hockey but the Penguins made scoring look easy against a leaky Flyers blue line. They scored five or more goals in four of the six contests, and their depth was apparent in every outing. Sidney Crosby has some analysts wondering if he's better than Mario Lemieux since he generated a whopping 13 points in the series, but he didn't do it alone.
Related Reading: The Problem With the Penguins' Power Play
Jake Guentzel was as effective as his captain — at least in terms of generating points — with a four-goal outing in Game 6 and accumulating 13 points of his own. He became the first player in Penguins history to score four consecutive times uninterrupted and he was the difference in the close-out game. But he's been lights out since making his postseason debut a year ago. This was no flash in the pan.
Jake Guentzel, just beginning his second NHL postseason, is already tied for 9th in career playoff goals in Penguins' franchise history

— Chris Adamski (@C_AdamskiTrib) April 23, 2018
That's why the Penguins are so, so difficult to contend with.
Any of their top three lines can dominate on any given night, and their star players always skate like star players. Evgeni Malkin scored three goals in the series. Phil Kessel had five points and Kris Letang started to pick up his play by the end of the series. All told, only three regulars failed to notch a point in the first round, which is pretty ridiculous when you think about it.
With Patric Hornqvist back in the fold after missing Game 4 and Game 5, the Penguins are somehow a little deeper heading into round two than they were last week.
Penguins Have Plenty of Gas Left in the Tank
Drawing the Flyers in round one presented the Penguins with an interesting test. The two teams always bring a ton of emotion out of each other and Pittsburgh has played a lot of draining, important hockey over the last two seasons. In fact, over the last three years, six Penguins regulars have appeared in 50 or more playoff games. That's more than half of a regular season tacked onto the regular 82-game grind.
No one else is particularly close to that, given Pittsburgh's back-to-back Cup wins. You'd think that they'd start to wear out eventually, but the team just keeps pushing and pushing. The Flyers series could have drained them. The Penguins could have been worn out by the end of it, and no one would have held it against them.
Yet Pittsburgh seemed to get more energetic as the first round wore on.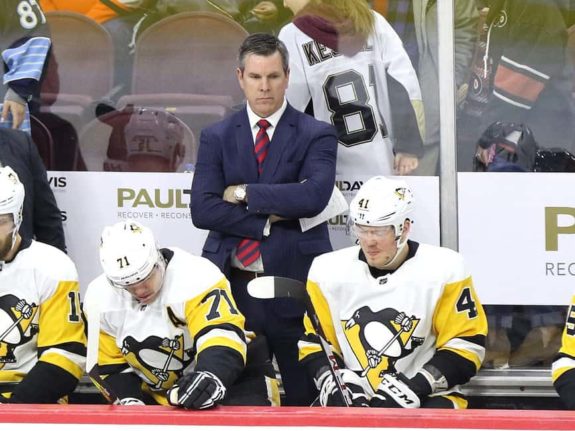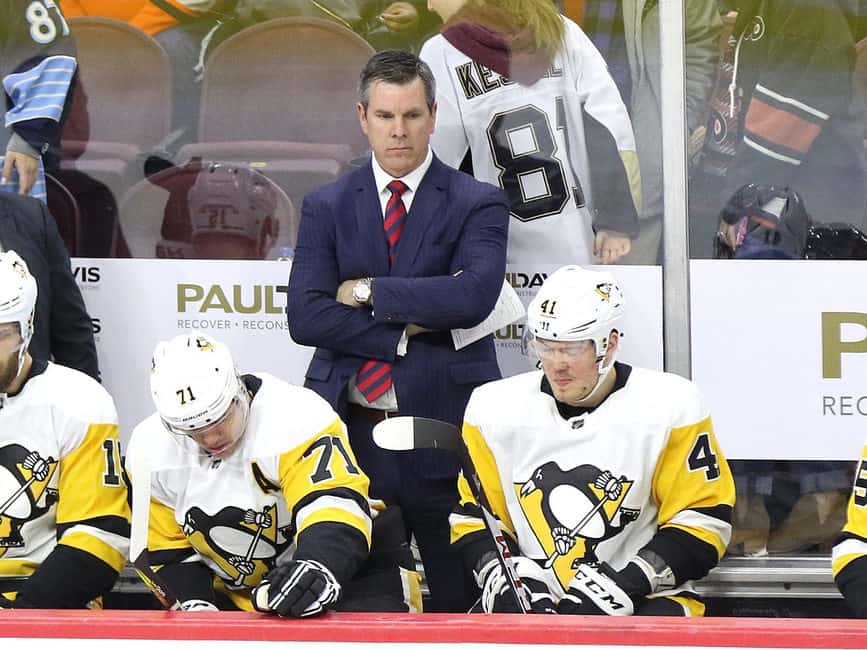 "By no means are we satisfied. We're going to try to get some rest here and be ready for our next opponent," head coach Mike Sullivan told the gathered media following the series victory.
While the stamina seems to be there, the Penguins are going to need to tighten things up in their own zone a bit. They were fortunate to get out of Game 6 with a victory and without Guentzel's outburst, would be heading back home for a decisive Game 7. The final score read 8-5, but it was a closer contest than that.
Pittsburgh managed to win the Stanley Cup last season in spite of their so-so defense. It might be pushing it to try and do the same thing again. On the whole, the Penguins' blue line was steady in the opening round, giving up just 2.5 goals-against per game but they were prone to breaking down and forcing Matt Murray to make timely saves.
His .911 save percentage in all situations is passable but if the Penguins are going to bleed quality chances against, he'll need to be a bit better. Murray has earned a lot of rope over his last two playoff runs – see Game 6 for proof of that – so no one should be worried about him.
There are just a few things to hammer out as the playoffs continue and the Penguins go for their third consecutive Stanley Cup.