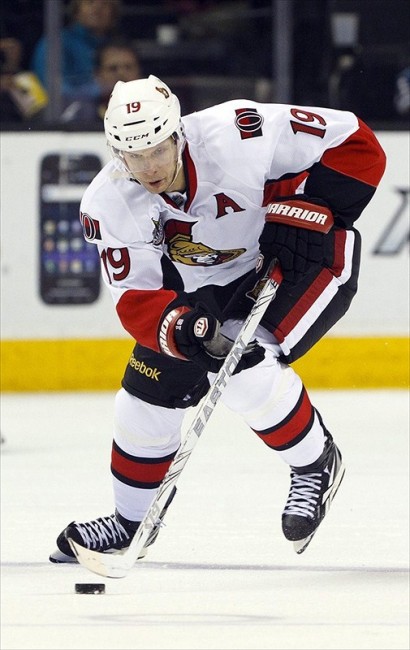 Any fantasy sport can spawn a strategy or several for that matter. Daily fantasy hockey is a little different in the shortened season as so far. It has been a little bit of a challenge to find a way to incorporate certain angles and hunches to use in a workable and most importantly winnable methodology. It has been fun trying to craft new ways to find the all important payout.
It is always essential to check what threshold the daily league you enter is at. Strategy dictates that one wants to win the whole darn thing as they say. However, when you put your money right into it, a daily player wants to at least finish in the dollars. Now thanks to DraftKings, we can tinker and experiment a little with a variety of ideas that may just work. Hey, you never know.
There are some very easy to quantify methods for the beginner just getting into the daily fantasy hockey scene. Not everything can guarantee money but at the very minimum the table will be set. The site does offer a "freeroll" for those just starting out but for those who have had the taste but do not want to quite put so much of their money on the line, the $1 NHL contests are perfect. If you do not win, hey it is only a dollar and at the very least it is a learning experience.
Strategy Time:
PDO Method

High-Low

A Wing And A Prayer
Granted there are more ways to play it but we are sticking to basic methods more or less. There are flaws in each of these but daily fantasy hockey is going to be a learning process always. Let's dive in.
PDO Method:  The PDO was created more or less by stat geeks to measure small sample sizes (hey that seems to work with daily fantasy hockey). Simply you take a player's on ice save percentage plus their on ice shooting percentage and there you have it. 1000 is considered average and players well above are usually due for regression while those well below are due for a hot streak. That at least is the theory. The other significance is players often seem "primed" for that breakout. Here is a list of PDO's courtesy of Behind The Net. Also, the PDO would work if the right amount of "consistent performances were added in. Thanks to Michael Clifford for allowing me to help on this theory. For example, a player like Mike Richards is still below a 1000 right now while Cory Conacher is a good ways above. Now, Conacher may become a consistent performer but he is still a rookie. There has to be a regression coming at some point.
For example, Daniel Winnik has a PDO of 1240 right now. Yes he is starting to return to Earth a bit. The key to using PDO is to know when to use it and for the right sample sizes. Using it long term can be akin to fantasy death. It just will not work at all once you go outside a few games range. A guy like Paul Stastny has a PDO of 902 and let us be honest was due. Last night, he is pretty effective for Colorado and the Avalanche did win. The key is combining this PDO with daily values in your DraftKings salary structure ($55,000 cap). This is a method we will be applying from time to time so do look out for it.
High-Low: This is a different method in the sense of the highest of highs and the lowest of lows. There are certain guys that are going to have a high salary no matter what because of their consistent performance. Then the cheap players are purchased as more of a gamble but some based on their potential. Combining the high with the low inevitably fills your cap and hopefully fields the best product. Because daily fantasy hockey involves so many categories, there are quite a few ways to sneak in a cheap player who say blocks four or five shots a night. The high-low theory allows a fantasy general manager to go not only low and high by salary but also by production to determine who is due to rise, fall, or stay the same. It has similarities to the PDO but one key difference is the more simplistic nature.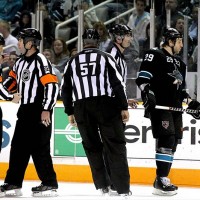 I may take Anton Volchenkov just because he blocks shots or Mark Streit just because of his power play ice time (consistent high salary). Typically one is looking for categories to exploit to save money so that more consistent high end talent can be brought in while staying under the cap. If I can find a guy who hits and blocks shots at a high rate for low dollars, I can then afford Evgeni Malkin just for example. There is always a way. If I can get Ryan Clowe or even Keaton Ellerby just for penalty minutes, I can gamble on Ilya Kovalchuk who might have a favorable matchup. High-low involves exploiting back to backs and every possible advantage imaginable along with PDO and other strategies. The difference is there is a little less thought. Challenges often involve when to go too high or too low and that is where the gambles often turn into dilemmas. The less dilemmas seen mean the better chance of success. It is all about setting up a roster that will put you in the money and give you the possibility of winning outright. Winning outright leads to more opportunities.
A Wing And A Prayer: This is like the classic "see what sticks" attitude. Most daily fantasy hockey players use this to be quite honest because it is so easy. Why muss and fuss over all sorts of complicated methodology when one can just put a team together and see how it goes. This is probably not the strategy to try in Draftkings' $25 Light The Lamp qualifier but some would do it anyway. This type of player just throws caution to the wind and picks players based on what they have done for their regular season leagues. Does it work? It works very rarely when compared to other strategies. No one can guarantee a method is going to win money. There are so many variables. Conservatively there are more than just the normal offensive and goaltending scoring categories so though luck exists, finding an actual strategy that works is pretty much essential.
Again in the coming weeks, we will be exploring strategy, daily values, and more. We want to hear from you. What methods do you use? Is there something you want us to spotlight? Hopefully we see you on DraftKings because the money is out there for the taking. Go out there and capture it! Good luck in your leagues.