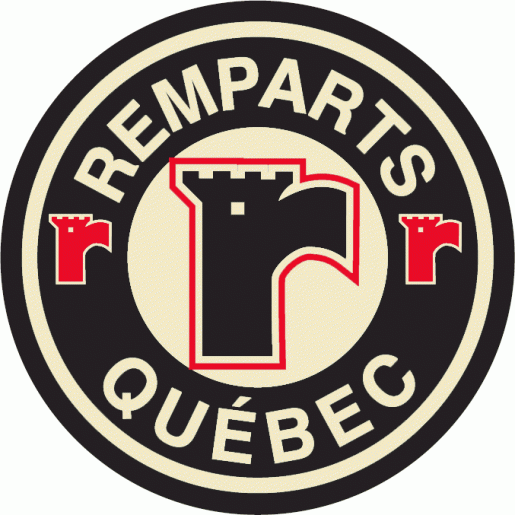 Everything was going swimmingly for Kurt Etchegary of the Quebec Remparts.  The team was coming off a solid season and he was slotted in the 2nd line in between two very high-skilled wingers, Adam Erne and Nick Sorensen.  In his first 13 games he picked up 11 points.  The 2013 draft eligible center seemed to riding high.
Then a hip injury forced him to get surgery and set his hockey on hold.
"Rehab has been frustrating since I'm the kind of guy who hates to miss one game, especially not a few months.  But I have been working with the doctors and the Remparts medical staff and training with Gabriel Hardy to get my body back into game shape," said Etchegary.
The therapy has been nothing short of brilliant.  Scheduled to come back sometime in March or April, Etchegary has fought his way through grueling hours of rehabilitation and is slated to come back mid February – a month and a half early.
While injuries have a severe potential to hurt the draft stock of a player, Etchegary thinks his injury will do nothing but benefit him and his game.
"I had a great start to the season and I was being given great opportunity to succeed when I was playing with Erne and Sorensen, so I hope to pick up where I left off and I want to push myself and try to keep my injury from affecting my draft."
Furthermore, not only has the injury fueled his fire, but seeing his name ranked in the top 60 has also added kindling to the flame.
"I don't go out of my way to look for rankings and scouting reports, but every player hears it eventually.  It's a huge motivator to be ranked within the top 60 and it pushes me to get back on the ice as soon as possible."
He's already been given words of wisdom from fellow Rempart and 2012 Calgary Flames draftee, Ryan Culkin.
"Culkin told me it was an amazing experience and that it would be the time of my life – given that I'm lucky enough to be in that position come June."
The 5'11" bulky center has a work ethic unmatched by his peers.  He'll never be the most skillful player in the game, but his presence on the ice speaks volumes.  His pugnacious, truculent two-way style of play is a main reason why he was promoted to 2nd line duties early in the year.  His offensive abilities are just as prominent as his defensive acumen.  Partnered with his workhorse approach, Etchegary enjoys throwing his weight around and isn't one to back down from some fisticuffs.
"I think my biggest assets would include my vision, play making and work ethic. I need to work a bit on my discipline and controlling emotions throughout the game," he began.  "I'm a two-way center and I like the 'Canadian dump and chase' style of hockey with a lot of energy.  I also take pride in my face-offs and try to win every single one.  I would compare myself to Mike Richards."
Anyone who has seem Kurt play knows he gives it his all no matter the situation.  There is one main thing Etchegary wants you to take away from his game when you watch him on the ice.
"Just the leadership I try to bring every game and the energy I try to provide whether we are winning 4-0 or losing 4-0.  My work ethic never changes."
In the past few weeks, the Remparts have been on a bit of a slump, but have since turned their game around.  When Kurt gets back on the ice, there is only one thing he feels the team needs to do to stay competitive and solidify their position in the playoffs.
"Just live everyday like a new one and forget what happened the night before.  Win or lose, today is a new day and we have to win to keep our image as one of the top teams in the country."
The Remparts boast some of the best young talent the QMJHL (or even the CHL) has to offer.  The high level of skill, development, management and coaching is due in large part to Hall of Fame goalie, Patrick Roy.  He's kept the Remparts a contender almost his entire tenure and this season is no different.
"The team definitely looks great right now and we made some key trades at Christmastime which I believe can really give us a run at the championship this year.  Patrick, as a coach, has motivated us from the day I first walked into the Colisee and pushes everyday to make us better."
For Etchegary, wearing the Remparts crest is "all a matter of pride and it's just an honor to wear the Remparts sweater night in and night out in front of all those fans in the greatest barn in the league."
When Etchegary returns in the next couple of weeks, you can bet that he will do all he can to get hockey pundits speaking about in the higher rounds of the draft.  When June rolls around, the man they dub "Etch" would like nothing more than to be present in Prudential Center when his name gets called.
"I will be at the draft if I feel confident in my chances of being drafted and if teams show some good interest."
But first thing's first.  I believe it's been a long time coming for the Remparts to win a Memorial Cup.  Their last championship was in 2006 and this year's team has as good a shot as any to come away with the trophy.  And oh how sweet it would be for Etchegary and his crew.