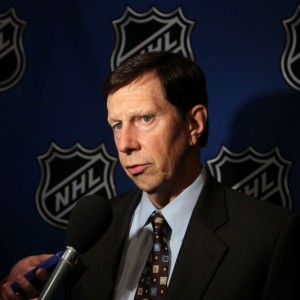 This may not be Montreal Canadiens general manager Marc Bergevin's worst nightmare. Nashville Predators GM David Poile being nominated for the NHL General Manager of the Year Award as his team continues to compete in the Stanley Cup Playoffs is a close second, though.
Granted, the award means very little in the grand scheme of things – Vancouver Canucks GM Mike Gillis won in 2010-11 for example, while two other winners (Don Maloney and Ray Shero) eventually got dismissed from the teams with which they captured the honor.
There's also the fact that Poile has previously been nominated. So, it's not as if his front-office prowess is a surprise to anyone or that he only got nominated solely on the strength of the P.K. Subban for Shea Weber deal last summer. No, that's not the whole story. It is most of it though.
That is clearly evident when looking at the list of additions to the Predators roster relative to at this time last year. Aside from Subban, they are: Matt Irwin, Yannick Weber, Cody McLeod, Harry Zolnierczyk, Vernon Fiddler and P.A. Parenteau.
A few things should jump out at Habs fans. For one, the once-discarded Yannick Weber and P.A. Parenteau, who at one point wore Habs jerseys. Of course, to be fair, neither are really playing critical roles with the Predators right now. That's the other point, though. None of the other names above are, either.
New Heights in Nashville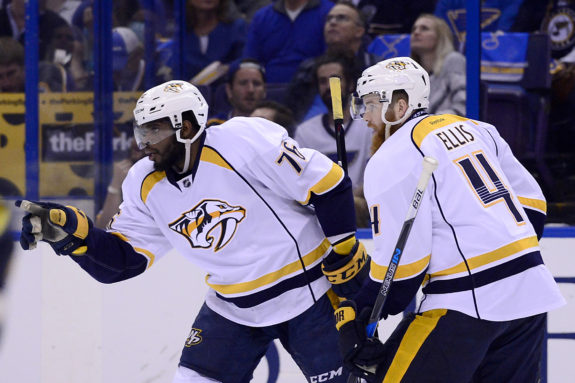 So, a team that couldn't make it past the second round of the playoffs in its history, with Weber playing 11 of those seasons, is suddenly two wins away from a Stanley Cup Final berth. The implications are obvious.
Subban detractors can maybe argue that the team was well on its way, that the Predators would have succeeded even without Weber and Subban just fell into a great situation. The big problem with that theory it would mean that at the very worst he's just a passenger, i.e. he's not pulling the team down and is not the cancer he was made out to be in Montreal. If the Predators are reaching new heights without Weber, at actual worst Subban is just as valuable as Montreal's new No.1 defenseman.
The second problem with that theory is it's just not true. Ahead of Game 4 against the Anaheim Ducks, Subban is averaging 25:34 of ice time during the playoffs. That's second to only Roman Josi on the team (25:59). He's contributed eight points (one goal, seven assists) in the process.
While that total admittedly trails Josi and Ryan Ellis' 10 each (to lead Predators defensemen), Subban is also getting high praise for his defensive game, helping to form arguably the team's (and league's) best shutdown pair with Mattias Ekholm. All the while, he's continuing to drive possession like few others can.
Still the Same P.K. Subban
Among many who have come around in regard to Subban and can no longer deny his strong all-around play, there's a misconception that Subban has magically transformed from his days with the Habs. However, as recently as last round, he was getting flak from Mike Milbury for supposedly dancing during warm-up.
Forget the fact that it was glorified head-bobbing. The New York Rangers were guilty of playing football with the puck during warm-up in their second-round series against the Ottawa Senators. Considering they got eliminated and the Predators are through to Round 3, it's almost as if how individual players stay loose during the playoffs is much ado about nothing.
Subban's critics point to behavior like that and say it has the propensity to grate on teammates over time… as opposed to Weber who will apparently age like a fine wine, I guess. They say he had to go, because the Canadiens were never going to win with him.
Well, the thing is they did get to the third round twice with him as well, and if that's not good enough the same argument holds true for goaltender Carey Price. Why not trade him as well? I mean, he was the other culprit in that ongoing, triple low-five affront to all things holy and good, right?
Oh, I forgot… his teammates were supposed to not have liked Subban. My bad.
And, since we're on the subject of goaltending, if those same critics are going to point to Pekka Rinne's outstanding play these playoffs as some kind of disqualifying factor then any hypothetical Canadiens Stanley Cup with Price between the pipes would render Weber's contributions null and void. Just for future reference. Fair is fair, after all.
Tale of the Tape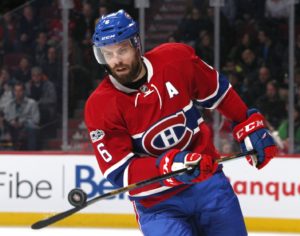 At the end of the day, there's simply no way to discount Subban's performance this past season, and, even though the far-reaching effects of this trade will span multiple years, considering the Canadiens were clearly going all-in to win now, it's hard to look at the tale of the tape this spring and not declare Poile and the Predators the clear winner.
They may not go all the way and things can obviously change next season, but the perception now is the Predators got the best of the Canadiens. That's how it looks: bad for the Canadiens and Bergevin.
When the trade was first made, there were three camps: One that believed the Predators won the trade outright, one that believed the Canadiens came out ahead in the short term and one that essentially believed that Bergevin fleeced Poile for getting him to take on Subban. That he got a character, all-star defenseman in exchange? A sheer stroke of genius.
Nearly a year later, public opinion in regard to Subban remains polarizing, but there's no way to explain away how Poile has just been nominated for an award essentially for that one trade by a panel consisting of all 30 general managers, five league executives and five members of the media. Are they all crazy? Is that what the new theory dismissing Subban's strong play would be?
Their opinions are obviously not everything, but it makes up a large portion of what matters: approval of one's peers. The on-ice product is everything else. And Nashville's looks damn good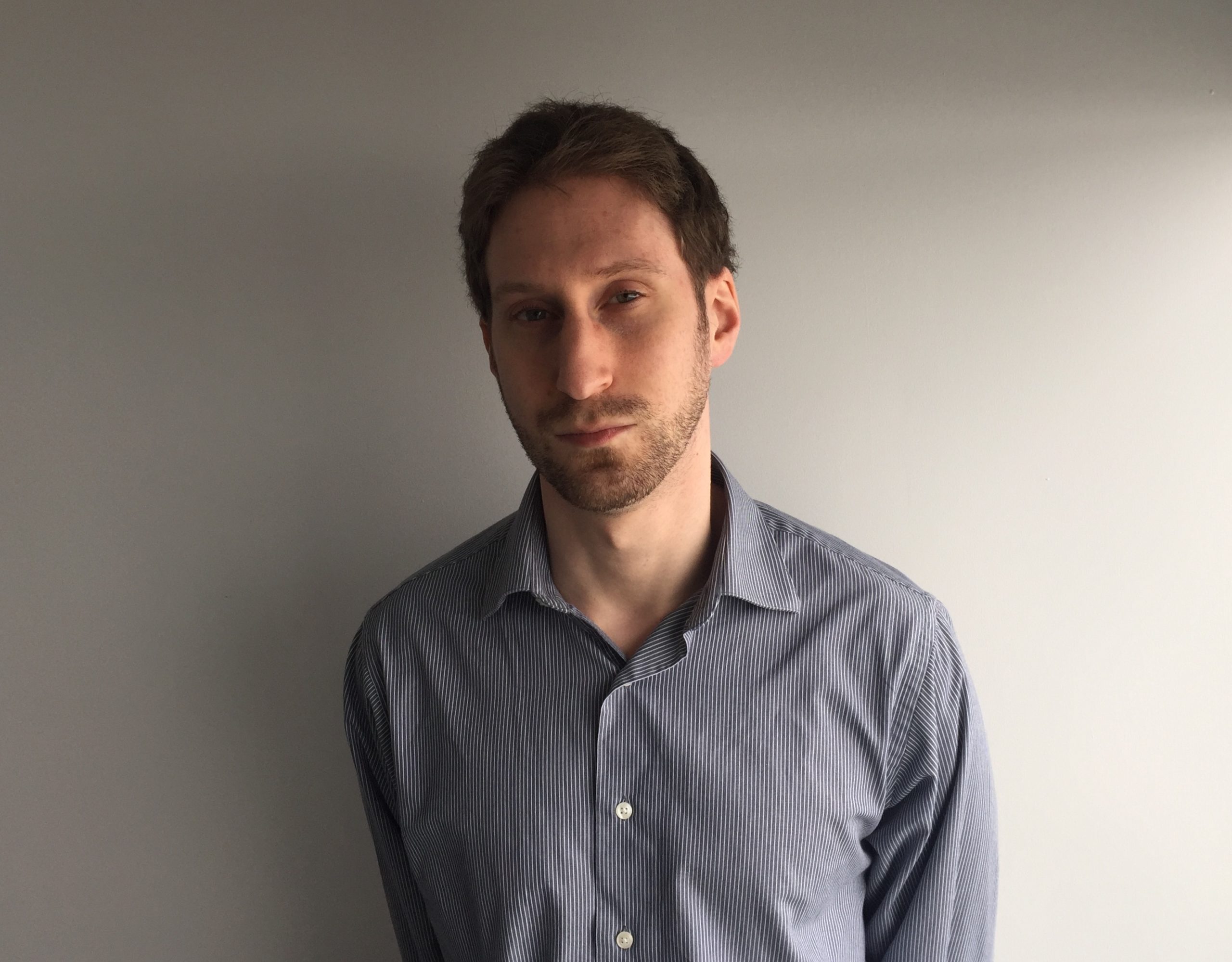 After 10 years of writing hockey, Ryan decided it was as good a time as any to actually join The Hockey Writers for the 2014-15 season. Having appeared as a guest on such programs as CBC Radio One's Daybreak, Ryan has also written for the Montreal Gazette and Bleacher Report and worked for the NHL itself and his hometown Montreal Canadiens. He currently writes about all things Habs for THW, with it being a career highlight for him to have covered the 2021 Stanley Cup Final as a credentialed member of the press.