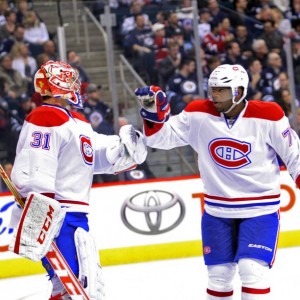 It would be hard to beat the nightmarish season that was the 2015-16 campaign, at least from the perspective of Montreal Canadiens fans. A historic 9-0 start went to waste once Carey Price got hurt, the injuries started to pile up and the Habs unthinkably missed the playoffs.
All that and yet 2016-17 is shaping up to be pretty bad, even in comparison, for Montreal management. What started off so promisingly now risks ending not with heartbreak, but anticlimactically instead. Sure, Montreal will make the playoffs this season, but the third act is almost pre-written because everyone's seen similar stories play out in previous seasons.
Since starting off with an amazing 13-1-1 record, the Habs have been simply average by going 8-8-3. So, for 15 games, the Habs were stellar. Over the last 19? Not so much. In other words, they've been just okay for over half the schedule so far.
Michel Therrien's Game Plan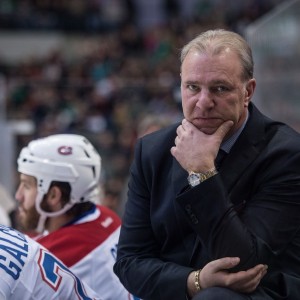 What's more likely then? That the Habs have hit a rough patch and are sure to rebound or that positive results were easier to come by earlier on when their legs were fresher and opponents had not yet had a chance to break down head coach's Michel Therrien's game plan?
Granted, Therrien may never win any awards for being a tactical genius as his teams seem to rely primarily on hard work, strong forechecking and a dump-and-chase system. The hard-work aspect invites few stragglers, and that's important on any championship-caliber team, no doubt. It's the dump-and-chase part that should worry many, when, in an era during which puck possession is the name of the game, the Habs are eager to give it up.
That Montreal is admittedly doing much better than expected from a possession standpoint is almost inconsequential. Whereas possession is a great indicator of success, statistics like Corsi and Fenwick are proxies for it. They instead track shot attempts. They don't actually add together the time a given team holds onto the puck and the Habs just aren't.
They could be getting better results playing to their strengths, as needlessly dumping and chasing the puck is arguably little else but a great way to waste energy, when more efficient means of gaining possession of the puck (i.e., keeping it) exist.
Injuries as Part of the Equation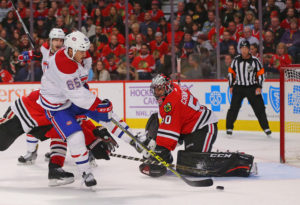 Is that what fans are witnessing now? The inevitable fall back down to Earth after enjoying such a huge high early on? Admittedly, injuries have played a part. How could they not when the Habs are as shorthanded as they are, with four to five regulars out of the lineup with injuries?
Of course, the Philadelphia Flyers compiling an 11-2-1 record just prior to Christmas with around the same amount of injuries is not the point. What is however, is how Habs general manager Marc Bergevin painted himself into a corner when he said at his team's post-mortem press conference last season: "I believe with a healthy Carey Price we're not sitting here today."
By trading P.K. Subban for Shea Weber, the Habs essentially doubled down on the notion that it wasn't injuries in general that were the problem last year, but a single specific one. And the Habs certainly could have played that first card if they wanted, as they carried one of the highest Cap Hits of Injured Players (CHIPs) of any team last season.
This year, they're actually below average in that same category. The metric obviously doesn't take into consideration how big a role a player like Alex Galchenyuk has played on this team at a discount, but the idea that Montreal is suffering more than most would be a huge misconception.
Shea Weber Slowing Down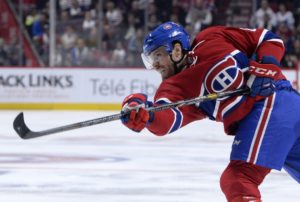 If anything, any drop-off in play is due to a combination of factors, including system inefficiencies and wear and tear. Don't forget the Habs did take a significant risk on the 31-year-old Weber, hoping his stable style of play, relative to Subban's flashiness, would better suit Therrien's reliance on Carey Price better.
While Weber delivered Norris Memorial Trophy-production early on, he has just a single assist in his last 12 games. The now-injured Andrei Markov, who just turned 38, is now leading the team's defensemen in scoring.
However, as big a part as Markov has been to this team over his career, his numbers aren't necessarily indicative of elite play, definitely not at this stage of his career. All Markov's recent offensive resurgence has done is point out that production does not tell the whole story and just how much more the Habs need out of Weber.
In essence, Bergevin's decision to point the blame for last season squarely at Price's knee is in the midst of backfiring, almost comically so. Price is doing his part now as one of the league's top goalies with a goals-against average below 2.00 (1.91) and a save percentage above .930 (.934). So, should the Habs get eliminated early on in the playoffs, he wouldn't even be able to use a similar excuse if he tried.
And that's where it seems like this team is headed, not just because they've been getting mediocre results for a while now, but because of Therrien's modus operandi. His Habs teams during his second stint as coach have typically enjoyed great starts, only to fizzle out when it matters most.
Think back to 6-1 elimination loss to the underdog Ottawa Senators in the first round in 2013. How about the 18 shots on goal, including just five during a third period in which they trailed by just one goal, against the New York Rangers in their final game of the 2014 playoffs? Or the 19 shots they managed a year later (six in the third) against the Tampa Bay Lightning in their most recent elimination loss? While the extra shot is technically an improvement, the game wasn't nearly as close as the 4-1 score indicated.
One Step Forward, Two Back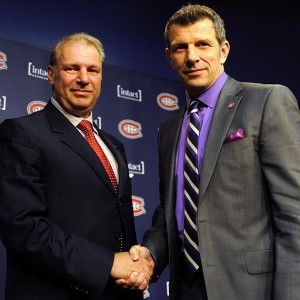 Obviously, everyone knows how last season ended, and this current one is set to improve upon that campaign no matter what transpires from here on out. That much is almost guaranteed, but will it be an improvement based on a technicality alone, like that one extra shot in 2015?
It may appease the fans based on what they suffered through last season, but just reaching the playoffs should not be the end game here, especially for a team that went all in last summer.
In spite of their near-unbeatable start to the season, the Habs have dropped out of the league's top five. They still lead the Atlantic Division, but are now just three points up on the second-place Ottawa Senators (one game in hand).
Much like a simplified take on Therrien's in-game system, they seem content to ride this one out to the wire, but the question is will three points be enough? As the unofficial second half of the season gets underway following the holidays, it has become clear that that Habs got exactly what they asked for in a healthy Carey Price. All signs point to him not going to be, though. That's the actual worst nightmare for Bergevin and company.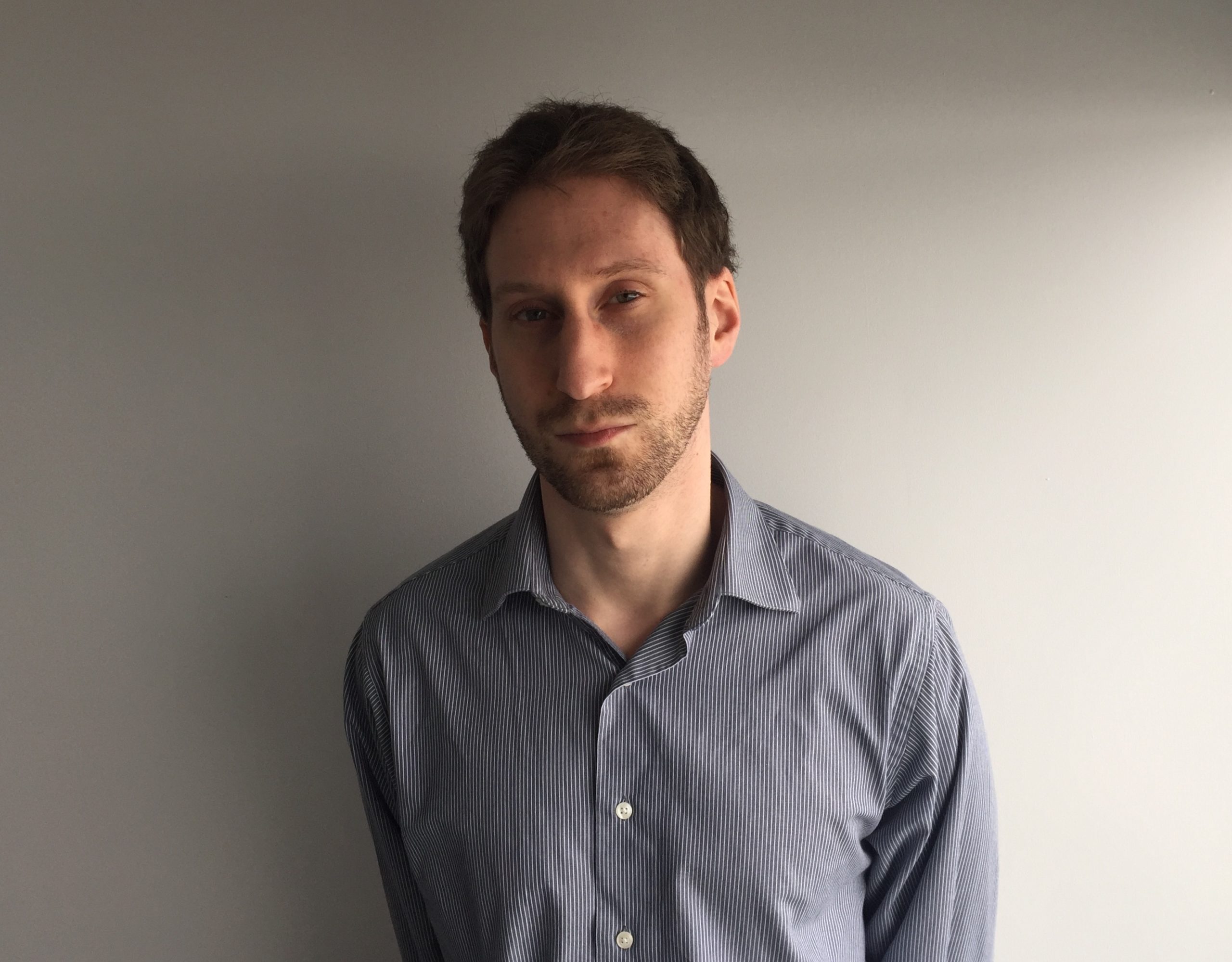 After 10 years of writing hockey, Ryan decided it was as good a time as any to actually join The Hockey Writers for the 2014-15 season. Having appeared as a guest on such programs as CBC Radio One's Daybreak, Ryan has also written for the Montreal Gazette and Bleacher Report and worked for the NHL itself and his hometown Montreal Canadiens. He currently writes about all things Habs for THW, with it being a career highlight for him to have covered the 2021 Stanley Cup Final as a credentialed member of the press.