Montreal Canadiens defenseman Shea Weber has come as advertised, and maybe even surpassed expectations. But, if he maintains some semblance of his current off-the-charts pace (7 goals in 16 games), should it be enough for the blue-liner to earn a nomination for the Hart Memorial Trophy?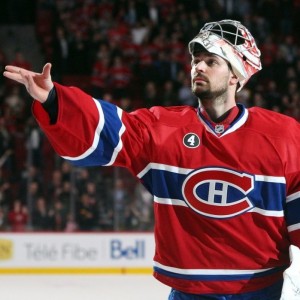 If he were on any other team, probably. However, considering, the Hart goes to the "player judged most valuable to his team," he'll always play second fiddle to goaltender Carey Price in the eyes of most everyone of sane frame of mind. But the question in the headline is instead: Would he hypothetically deserve to be nominated?
Weber: The Complete Package?
Maybe, but only if you look past Brent Burns leading all defensemen in points currently (14, to Weber's 13). Based on how voting for the Hart often amounts to little more than a production popularity contest, you'd probably have to give Burns the edge if you had to hand it out to a defensemen.
Nevertheless, Weber's value to the Habs extends beyond points. It's not just the goal total either, which leads all defensemen. Many would argue it's in part the impressive plus-16 rating, which leads the entire league.
You've probably heard by now how the Habs dropped one by a touchdown (with the extra point) and a field goal the other week against the Columbus Blue Jackets. Well, Weber earned an even rating in that game.
It's an undeniably impressive factoid, one that many Weber fans have shouted from the rooftops as proof of his dominance. However, its potency gets diluted by several other key facts, namely how Weber's defense partner, Alexei Emelin, and the team's fourth line (Torrey Mitchell, Philip Danault, and Brian Flynn) replicated the feat.
Needless to say, no one is celebrating each of them for the accomplishment of not being on the ice for one of the six even-strength goals scored by the Blue Jackets in the game. In fact, cherry-picking stats like that is akin to a player raising his arms after scoring his team's only goal in a rout, and, in Weber's defense, he's probably not overjoyed about the distinction either, considering the context.
Overrated?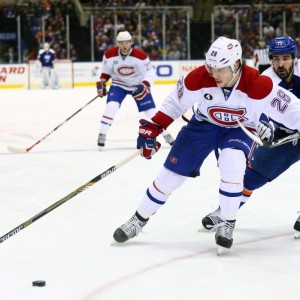 The truth is, while it certainly doesn't hurt your team to have a good plus/minus, the statistic is almost antiquated due to how it tracks the end result, but not how the puck ended up in the net. As advanced possession metrics, which act as a more efficient predictor of future success, continue to catch on, dwelling on a singular statistic only does an injustice to evaluating a given player's performance.
For example, New York Rangers forward Michael Grabner is second in the league with a plus-15, but he owes that rating more to his streakiness and 10 even-strength goals on the year, not his presence in the defensive zone. I mean, would anyone like to see him win the Frank J. Selke Trophy as the league's top defensive forward?
In Montreal, Nathan Beaulieu is second among defensemen on the team with a plus-10 rating. It's no doubt better than a negative, that's for sure. However, during a season in which Beaulieu has been demoted from the top pairing in favor of Emelin, it shouldn't be read into too much as being indicative of overly stellar play.
Meanwhile, some Bobby Orr fans like to cite his record plus-124 in 1970-71 as proof that he's the best player in history. That may well be true, but for other reasons, because, as great as Larry Robinson is, he isn't the second-best after earning a plus-120 in 1976-177.
Still Early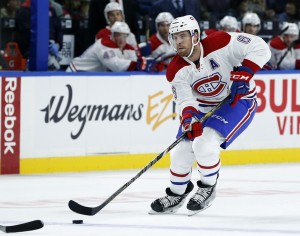 In the here and now, Weber does have one thing going for him. Players like Grabner and Beaulieu are likely to see their plus/minus figures regress or stay constant from here on out, as it's still early. After all, it was around this time last year that Mike Condon was winning over some writers as a potential nominee for the Calder Memorial Trophy.
That didn't exactly pan out (although Condon's career is getting a second wind with the Ottawa Senators). However, Weber is poised to see his plus/minus grow. That's in no small part due to the elite nature of his game. He plays his position in his own zone incredibly effectively.
Price no doubt helps, to put it lightly, but that isn't meant to shortchange Weber, just frame it in the right light. Weber has been the perfect complement to Montreal's likeliest Hart candidate so far this season due to the sound positioning at which both seem to excel.
With Weber's impressive production on the power play at the other end of the ice, assuming that stays constant, he should be a shoo-in for the James Norris Memorial Trophy as the league's best defenseman. He could do a whole lot worse.
So could Montreal, and that's not often stated enough. Love or hate the P.K. Subban trade, Montreal got an elite player in exchange. The team may have been forced into win-now mode as a result, but as long as they continue along as they have been in the regular season, there should be enough hardware to go around, with Weber deservingly at the forefront (or back end).