Not many hockey players were as polarizing during their NHL career as Darius Kasparaitis.
A master of the hip-check, Kasparaitis was drafted by the New York Islanders fifth overall in the 1992 entry draft and just a season later, was known around the league as a tough as nails competitor and an agitator that would smirk as he'd drive the best players on opposing teams crazy.
Coming to the United States from Russia as a 19-year-old that knew virtually no English, Kasparaitis was thrust right into the Islanders defense and paired with the hulking Uwe Krupp to form one of the Islanders steadiest and most exciting defensive combinations. Although he said he was unsure if he'd make the opening night lineup, after five years with Moscow Dynamo before his pro career, Kasparaitis had the pedigree to be a star. Thanks to his experience in international play, Kasparaitis said he felt he was ready for NHL-level responsibility, but credits then-Islanders head coach Al Arbour for helping him get completely adjusted to the game and life in another country.
Rookie Year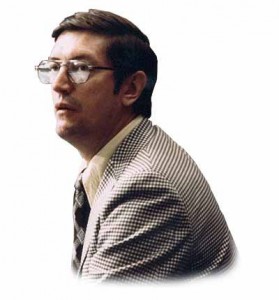 "When I came to New York, he made me feel very comfortable. He was like a father figure," Kasparaitis said. "He could be very warm, but he could also be tough, but he'd always be ready to explain what you did wrong. He made me feel wanted. He adopted me right away and made sure I was doing everything right and was prepared. I had no idea about so many things, from diet to taking care of yourself. In Russia, it was different — people prepared us food and we all went to bed at a certain time. But in the United States, we had so much more freedom. Having him around was a great influence. He gave me a cushion to be myself and play my game, but I was always held accountable. It was great for me since I was coming from another country."
Playing a key role in the Islanders' run to the Eastern Conference Championship and win in the Patrick Division final against the two-time defending Stanley Cup Champion Pittsburgh Penguins in 1992-93, "Kaspar" quickly solidified himself as an elite shutdown defenseman with an edge and became a fan-favorite and one of the most hated players in the league.
Looking back, Kasparaitis can't believe the opportunity Arbour gave him to play against the likes of Mario Lemieux, Kevin Stevens and Jaromir Jagr.
"You don't see 19 and 20-year-old kids playing top minutes, against the best players in the league," Kasparaitis said. "No one expected us to win one game in that series. I had friends betting against us, telling me they'd buy me dinner if we won a game. As a rookie, I was so excited. I thought it was going to happen every year."
Trade to Pittsburgh
While his time ended on the Island via trade to Pittsburgh in 1996, the same team whose fans despised his monster hits on players, the likes of Eric Lindros, quickly endeared him to those fans as well.
"It was nerve-wracking. I didn't think I could ever get traded. Mike Milbury made me feel very comfortable, that'd be on the team as long as he was GM," Kasparaitis said. "I was almost crying. I felt betrayed. When I was traded to Pittsburgh, it was uncomfortable because I knew how much they hated me. But they made me feel comfortable right away. As I look back now, it was great to play with someone like Lemieux . I learned so much. I had some of my best years there."
Representing Russia in Olympic action, serving as an Assistant Captain for the New York Rangers and playing 863 games in the NHL and 146 more in the RSL/KHL, Kasparaitis leaves a legacy as one of the best hitters in professional hockey history.
"The Great One" Gets Hip Checked
But at the same time, Kaspar acknowledges that his favorite hit was not one that hurt anyone. As a matter of fact, Kasparaitis says it was never his intention to injure anyone, but to play with passion and create space for his teammates. Instead, it was a hip check on "The Great One" himself, Wayne Gretzky, that then led to one of his 27 career NHL goals that he remembers most.
"I have a picture in my house of Gretzky laying on my back," Kasparaitis said. "Everyone was going crazy. The Kings wanted to kill me after that."
Career in Realty
Retired since 2009, Kasparaitis newest venture, Florida-based realty and development company, Verzasca Group has him using his grit and passion in a different way. Taking leadership courses at Berkley, Kasparaitis is serious about furthering his entrepreneurial endeavors as he ever was about landing a beautiful open ice check.
"I always loved building things and was interested in realty for a long time," Kasparaitis said. "I was lucky that I got involved with the right people and we created a company from scratch. It was like my NHL career, there was no expectations, I had to make things happen. We see these buildings being built and it's very exciting. At the same time, it takes a lot of time and dedication."