The NHL Entry Draft has become an essential part of building a successful team in the league's salary cap era. Modern day dynasties such as the Chicago Blackhawks, Los Angeles Kings, and Pittsburgh Penguins collected star players through years of high draft picks and have built their success largely on the shoulders of the likes of Sidney Crosby, Drew Doughty, and Patrick Kane.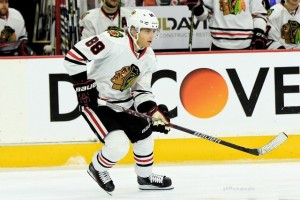 The NHL is shifting more and more towards being a young man's league. Early into the 2016-17 season, Mark Scheifele, Connor McDavid, and Patrik Laine — three young stars taken with high draft picks — place inside the top five in scoring league-wide. Laine, in particular, has been impressive, as the 2016 second overall pick leads the league in goals with 11 in just 14 games.
Recent top picks Auston Matthews, William Nylander, and Zach Werenski have also not only answered questions about if they're ready to be NHL stars, but passed them with flying colours in the early portion of the season.
However, not every top draft pick pans out. Perhaps the most famous example of a highly touted youngster failing to live up to expectations is Alexandre Daigle, who was billed as "The Next One" leading into his draft year but failing to deliver on what seemed to be unlimited potential. In more recent years, top prospects such as Nail Yakupov have been taken with early picks with the promise of providing a franchise cornerstone, only to see limited success through their first several seasons in the best hockey league in the world. Not all high draft picks can reach their sky-high potential, but here are several prospects whose careers haven't quite matched up to their pre-draft hype.
Griffin Reinhart, D, Edmonton Oilers
At just 22 years of age, it's hard to already slap the label of "bust" on Griffin Reinhart. However, looking at the players selected after him, it's hard not to be disappointed with the early returns Reinhart has brought to his NHL clubs. Originally taken by the New York Islanders fourth overall in 2012, Reinhart was expected to develop into a minute-munching, two-way defenseman. However, with just two assists through 37 games, it looks like Reinhart will never reach that lofty potential.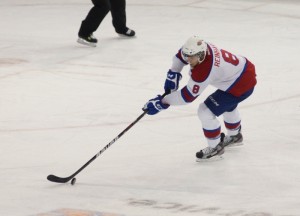 It's hard to pinpoint what's gone wrong with Reinhart's development. The 2012 Draft was heavily stocked with talented young defenseman, and although the Islanders reportedly offered the Columbus Blue Jackets all seven of their 2012 picks to move up and select Ryan Murray, Reinhart's strong pedigree and success in the Western Hockey League made his selection at fourth overall more or less expected by much of the hockey world.
However, Reinhart failed to become a regular NHL player with the Islanders, and was moved to the Edmonton Oilers during the 2015 Draft in exchange for a first- and second-round draft pick. A big and tough defender, Reinhart was thought to be an answer to the Oilers' search for a shutdown defender, but is still treading water in the American Hockey League and looks to be a long-shot to ever be a top-tier contributor to the Oilers.
Notable players picked behind him: Morgan Rielly, Hampus Lindholm, Jacob Trouba, Filip Forsberg
Scott Glennie, RW, Dallas Stars
Coming off their first season out of the playoffs since 2002, the Dallas Stars held a top-10 pick in the 2009 Draft for the first time in over a decade. They selected Brandon Wheat Kings winger Scott Glennie, who was coming off a 70-point season in the WHL. With longtime captain Mike Modano nearing the end of his career, Glennie was expected to become a future leader of the Stars with his strong two-way game and scoring touch.
Glennie never panned out as the two-way threat Dallas had envisioned, and Glennie played four seasons with the Stars' AHL affiliate before leaving the organization and taking a year off from professional hockey to recover from an injury. Glennie's production in the AHL left much to be desired, and despite several years out of the playoffs for the rebuilding Stars, he received just one game in the NHL. Glennie's production in the AHL wasn't bad, per se — his point production and competitiveness simply hit a plateau, and he was passed over in favour of several younger forwards, such as Valeri Nichushkin, Antoine Roussel, and Cody Eakin.
The 2009 Draft has produced some top-tier NHL players, with some notable players such as Nazem Kadri, Oliver Ekman-Larsson, and Brayden Schenn selected with the picks directly before Glennie was taken by the Stars. However, Glennie failed to live up to expectations with Dallas and looks unlikely to ever rise higher than the AHL.
Nikita Filatov, LW, Columbus Blue Jackets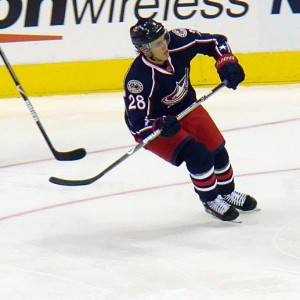 Many NHL teams have become ultra-cautious with Russian players in the NHL Entry Draft, citing the so-called "Russian factor" as the reason behind it. Who's to blame young Russian players? The Kontinental Hockey League, arguably the world's second-most competitive professional hockey league, offers their young talent multi-million dollar contracts, as well as the opportunity to develop their game and professional careers in a familiar environment.
Nikita Filatov was a very highly-regarded young Russian talent. Going into the 2008 Draft, Filatov was regarded as the consensus second-best forward available in the draft behind first overall favourite Steven Stamkos. It wasn't hard to see why, as Filatov had lit up every international competition he played in and was coming off a season in the Russian junior league where he tallied over two points per game.
A speedy winger who had flashed game-breaking scoring potential, Filatov's selection by Columbus seemed like a poor match from the beginning. Columbus needed the offensive boost, but they had failed to properly develop several young players before Filatov, who was dogged by questions about work ethic and makeup even before the 2008 Draft occurred.
Somewhat surprisingly, Filatov failed to ever earn significant playing time with the Blue Jackets, never appearing in more than 23 games in a single season. A move to Ottawa didn't help jump-start his career, either, playing in just nine games before flaming out and heading back to Russia to suit up for CSKA Moscow. There was a multitude of suggested reasons why Filatov never panned out in North America, from rumoured clashes with his coach to somewhat unbelievable stories about his attitude. However talented the young Russian was, he failed to make the transition to the NHL and looks destined to play out the rest of his career in the KHL.
Joseph Aleong is an At-Large writer for THW from Toronto, Ontario. He is a graduate of Brock University in St. Catharines, ON. Follow him on Twitter @josephaleong11