After taking two of three to start November, the Buffalo Sabres went winless this past week in four games. They were able to walk away with two loser points, but beyond that, there wasn't much for them to be happy about.
The week started with a bad 4-0 loss in Boston thanks to a parade of bad penalties. The next two games resulted in a shootout loss to the Ottawa Senators and an overtime loss to the New Jersey Devils after a questionable penalty shot was awarded to the Devils. The second game of a back-to-back with New Jersey was the final game of the week and was another poor showing. Buffalo would fall in Newark by the score of 4-2.
More Injuries
Saturday night in New Jersey, the Sabres looked like a very tired team. They were being outskated by the Devils and didn't seem to have a lot of jump in their game. The growing injury list may be really starting to catch up the club. This past week, we did see the return of top-six forward Evander Kane, which was a much-needed addition. However, the injury list did grow some more over the week.
Another top-six forward, Tyler Ennis, will be out "several weeks" after undergoing groin surgery. Head coach Dan Bylsma indicated that Ennis has been battling the injury for some time now and it finally became too much last week.
Injury Update: Forward Tyler Ennis has undergone surgery on his groin and will be out for several weeks. pic.twitter.com/Njp6eHi3my

— Buffalo Sabres (@BuffaloSabres) November 10, 2016
The defense took another hit as well with Dmitry Kulikov going on the shelf with an injury. Already without Zach Bogosian, the Sabres are without two of their top-four defensemen and are now having to play guys out of their normal position. It doesn't appear that Kulikov will be out too long, but he won't be ready to play in St. Louis on Tuesday night.
The third and final injury of the week was to top center Ryan O'Reilly. Without Jack Eichel in the lineup, O'Reilly may be the guy they can least afford to lose. He provides a lot of minutes and can play in all situations. Bylsma described the 25-year-old as day-to-day and said he would be questionable for Tuesday.
Besides the return of Kane, the Sabres did appear to have some good news on the injury front. Eichel was cleared to begin skating last week. He skated a few times on his own and without equipment. While this is a promising sign, the 19-year-old is still weeks away from returning. Last week was the four-week mark of his recovery. The original timeline given was six to eight weeks, meaning it'll be at least another two weeks before the team gets back its star center.
Where Are the Goals?
We've reached the middle of November and the Sabres have yet to break two goals in a game all month. This is the primary reason they're through the first seven games of the month with a 2-3-2 record. It's honestly impressive they've been able to get four points out of those games and the record isn't much worse.
The Sabres are currently 29th in the league in goals with 29, only better than the Colorado Avalanche, who have 27 goals in 14 games through Sunday. On a goals-per-game basis, they're actually tied for the worst in the league with Colorado at 1.93 goals per game. Of course, injuries play into this, but that's not the only reason the Sabres are where they are.
I know we're missing some big pieces to our lineup, but we've got to find ways to score. – Kyle Okposo
Matt Moulson leading the team in goals with six is both good and bad news. It's good to see that he's rebounded from a terrible 2015-16 season, but also bad that other players are not performing as expected.
Sam Reinhart only has two goals, Zemgus Girgensons has one goal and Tyler Ennis only had one goal before being injured. Reinhart, who scored 23 goals last season, appears to be missing his former linemate in Eichel more than anyone on the roster, while Girgensons and Ennis continue to have difficulty contributing to the offense for the second straight season.
It's still early, but another player who is on watch is Kane. Yes, he's just returned from his injury and only played four games. In those four games, Kane is yet to register a single point and has taken some pretty ill-timed penalties that have hurt his team.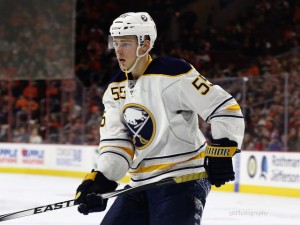 Another problem is the lack of production from the blue line. The Sabres continue to be the only team in the NHL who have not had a goal registered from a defenseman. After a hot start to the season, Rasmus Ristolainen has cooled off a little. Cody Franson still isn't producing offensively where the team needs him to be. Also, the Bogosian injury has hurt the defensive production as well.
It wouldn't surprise me at all to see the Sabres call up Taylor Fedun from their AHL affiliate in Rochester to take the roster spot of the injured Kulikov. The veteran defender has scored two goals and 12 points in 13 games for the Amerks. General manager Tim Murray thought Fedun could have earned a spot on the Sabres' roster in training camp prior to suffering an injury. They could certainly use any type of offensive upside from the blue line.
The Week Ahead
The Sabres are now entering the difficult seven-game stretch in their November schedule. They'll start the week with a trip to St. Louis to face the Blues and then begin a four-game home stand on Thursday against division opponent Tampa Bay. Buffalo will then end the week with a Saturday night visit from one of the top teams in the league: the Pittsburgh Penguins.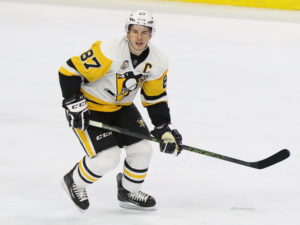 They need to take advantage of the scheduling advantages they'll see this week. The Lightning will come into Buffalo playing their third game in four nights, all of which will be on the road. The Penguins will be playing their second game of a back-to-back after a matchup with the New York Islanders on Friday night.
The opponents on the schedule this week are not easy, but the club should be able to pick up points. They need to stay in the race and stay afloat through the end of November. Through Sunday's games, Buffalo sits three points out of the wild card and five points out of third in the division. They can't afford to fall much further behind.
Around the Division
Montreal Canadiens – 13-2-1 27 points
The Canadiens continue to just win hockey games. Carey Price is playing at an elite level again and the Habs are getting the offensive production they need. They look like the real deal as we're now a month into the season.
Games this week: Florida Panthers, Carolina Hurricanes, and Toronto Maple Leafs
Boston Bruins – 10-6-0 20 points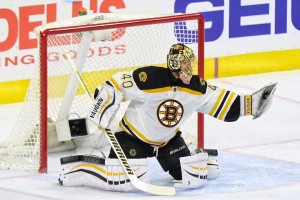 The Bruins are riding a three-game winning streak and may be starting to find their game. They can be a dangerous team if goaltender Tuukka Rask continues to perform at the level he's playing at now.
Games this week: Minnesota Wild and Winnipeg Jets
Ottawa Senators – 9-5-1 19 points
The Senators, like Buffalo, have hit a scoring drought and have also failed to score more than two goals in any game this month. The goaltending has kept Ottawa afloat for now, but they could be a team that could start to fall down the standings if they can't rediscover their scoring touch.
Game this week: Philadelphia Flyers, Nashville Predators, and Florida Panthers
Tampa Bay Lightning – 8-6-1 17 points
Like last regular season, the Lightning are still struggling to find their consistency. They've been without young forward Jonathan Drouin for some time now, but he may be back in the lineup as soon as this week. The Lightning will begin a five-game road trip this week.
Games this week: New York Islanders, Detroit Red Wings, Buffalo Sabres and Philadelphia Flyers
Detroit Red Wings – 8-7-1 17 points
The Red Wings won their first two games last week before being blown out on Saturday by the Canadiens, 5-0. The Sabres can take some solace that these teams in the middle haven't found their game yet either and are allowing the Sabres to stay within striking distance.
Games this week: Tampa Bay Lightning, Washington Capitals, and Calgary Flames
Florida Panthers – 7-7-1 15 points
Florida is one of a few teams who was expected to be high in the standings this season that is struggling out of the gate. They're still not getting the production from their top-end players that they expected. The club begins a four-game road trip this week as they look to find consistency.
Games this week: Montreal Canadiens, Toronto Maple Leafs, Ottawa Senators and New York Rangers
Toronto Maple Leafs – 6-6-3 15 points
After winning three straight to begin the month, the Leafs lost two of three last week, including a 7-0 home loss at the hands of the Los Angeles Kings. Auston Matthews has cooled off a little after his hot start, but it's very likely he'll catch fire again soon.
Games this week: Nashville Predators, Florida Panthers, and Montreal Canadiens