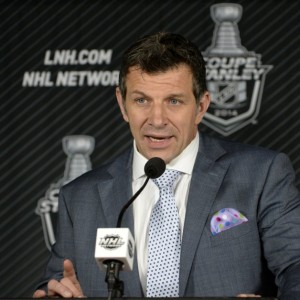 It was almost inevitable that the infamous "No Excuses" sign in the dressing room of the Montreal Canadiens would be taken down for this coming season.
After all, following the disaster of 2015-16, general manager Marc Bergevin did say at the team's post-mortem press conference, "I believe with a healthy Carey Price we're not sitting here today."
So, either Bergevin simply meant a healthy Price would have reserved that specific room on that same day and time for a press conference of his own to give an actual, positive update on his condition, or the GM just took a massive dump on the Habs' ill-advised mantra. "Ill-advised," because all it ever really served to do was make the job of a bunch of cynical hockey writers, desperate for an article hook on a slow news day, a hell of a lot easier.
*turns and breaks fourth wall* Hey, there.
In any case, give credit to the Habs for doing the right thing, because let's face it: It would have been all too easy to ignore their own hypocrisy and carry on as if nothing was wrong. Instead, they opened themselves to a heap of criticism from cynical hockey writers desperate for another article hook on an even slower news day in the middle August.
What? Too meta for you?
So, the Habs made a move for what seems like the greater good. However, maybe we're speaking too fast. There's still the question of what they might replace the old motto with.
Here are five suggestions:
1) "Nos Excuses"
On the off chance funds are an issue, all it would take to refresh the old slogan would be to add a solitary extra 's.' Granted, they would have to keep the French equivalent of the original off the wall ("Pas d'Excuses") due to redundancy concerns, but there's little doubt: The new slogan would be a vast improvement over the old one, even if only from a public-relations perspective in response to last season.
No word yet on how it would inspire the actual players, though.

2) "Respect the System"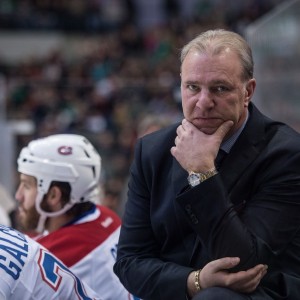 It's not the catchiest slogan around, but it would be effective, especially with a certain someone no longer around to ignore head coach Michel Therrien's marching orders.
One must always respect the system. So crucial are those three words that it might even merit replacing the team logo with the actual system on the dressing room floor instead, you know, were it not for the fact that it would leave a lot of empty space all around.
By now, many are familiar with arguably the many main components of Therrien's system: "Dump and chase."
"…And, if it just so happens the other team gains possession when you give it away like that… well, Carey what do you think? Let's defer to you."
Obviously, that's simplifying things a tad, and Therrien does deserve some recognition for the fact that his Habs teams have enjoyed some relatively good regular-season success overall. Part of the reason for that is the system…
…Maybe just incorporate the "CH" in the logo with the "Chase" part and write around it?
 3) "You Can't Spell CHaracter…
…Without 'Rat'"
This is an undeniable reference to Bergevin's attempt to infuse character into the lineup by acquiring Andrew Shaw from the Chicago Blackhawks, a player, who, by his own admission, is a pest.

"He likes the rat in me" – Andrew Shaw on what Marc Bergevin sees in him

— Аrpon Basu (@ArponBasu) June 25, 2016
And Shaw will indeed help the Habs win for the simple reason that he and Brendan Gallagher, one of the team's (and league's) most effective forwards, play similar games.
Working my way through @RK_Stimp's primary shot contributions stat. Here's fwds most involved in offense per hour. pic.twitter.com/3JH7R6BTjc

— Sean Tierney (@ChartingHockey) August 24, 2016
However, it kind of gets lost in all the hoopla surrounding Shaw's credentials that to get him the Habs essentially gave up a quality player in Lars Eller. Now, he's a defensively sound third-line center, who, by Bergevin's own admission, gets you through (the playoffs) with clutch performances. So, what really defines character in Bergevin's mind? It might just be his personal distaste for "guys who don't like to lose."
It's probably best to ignore the fact then that the Habs just took down the one sign that was meant to hold guys accountable following a loss.
4) "The Best Defense Is a
Good Goalie

World-Class Goalie"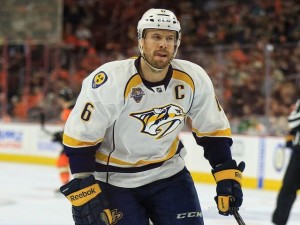 Of course, many might argue the addition of Shea Weber on the back-end may contradict this next option. And, there's no denying, Weber is a better player in his own end than P.K. Subban, the defenseman who went the other way in that late-June deal.
However, whereas Subban excelled at possession and keeping the puck out of his zone, replacing him with Weber only means the Habs will be playing much more defense… and relying on Price as a result.
They say the best penalty killer on a team is the goalie, which leads into what will likely become one of the great philosophical questions of this next Habs era: Would it have been better to be on the PK with the oft-penalized Subban in the box when you can ice the puck time and again? Or just pinned down in your own zone at even strength time all the time with Weber on the ice?
It's no "If a tree falls in the forest and no one is around," that's for sure. But that sound you'll be hearing a lot next season is the referee's whistle after Price covers the puck up.
5) "There Is No 'I' in Team…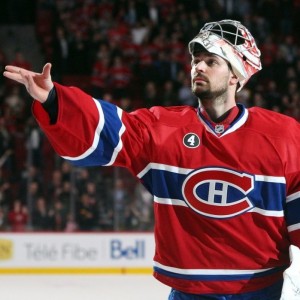 … But There Is One in 'Carey Price'"
More of the same here, but if the Habs are going to continually rely on Price next season, they should at least own it on their dressing room wall, in snappy fashion no less. It rolls off the tongue to a certain degree, no?
Regardless, for all intents and purposes, based on what transpired this past season, there is no denying that Price is the team. The Habs are going to live and die with their goaltending and likely come to the one eventual, unfortunate realization that every championship team since 2007-2008 has proven: Possession in the playoffs matters.
Goaltending alone doesn't win it all. That isn't to say the Habs can't compete because they are well-primed to contend for the Atlantic Division title and perhaps even the Stanley Cup. They are undeniably a playoff team. The real question is how far can they go?
For the record, there's also a "car," in Price's name.
There's also "care," "are," "ice," "rice," and, of course, "price." None of those tidbits would make for inspiring signs though.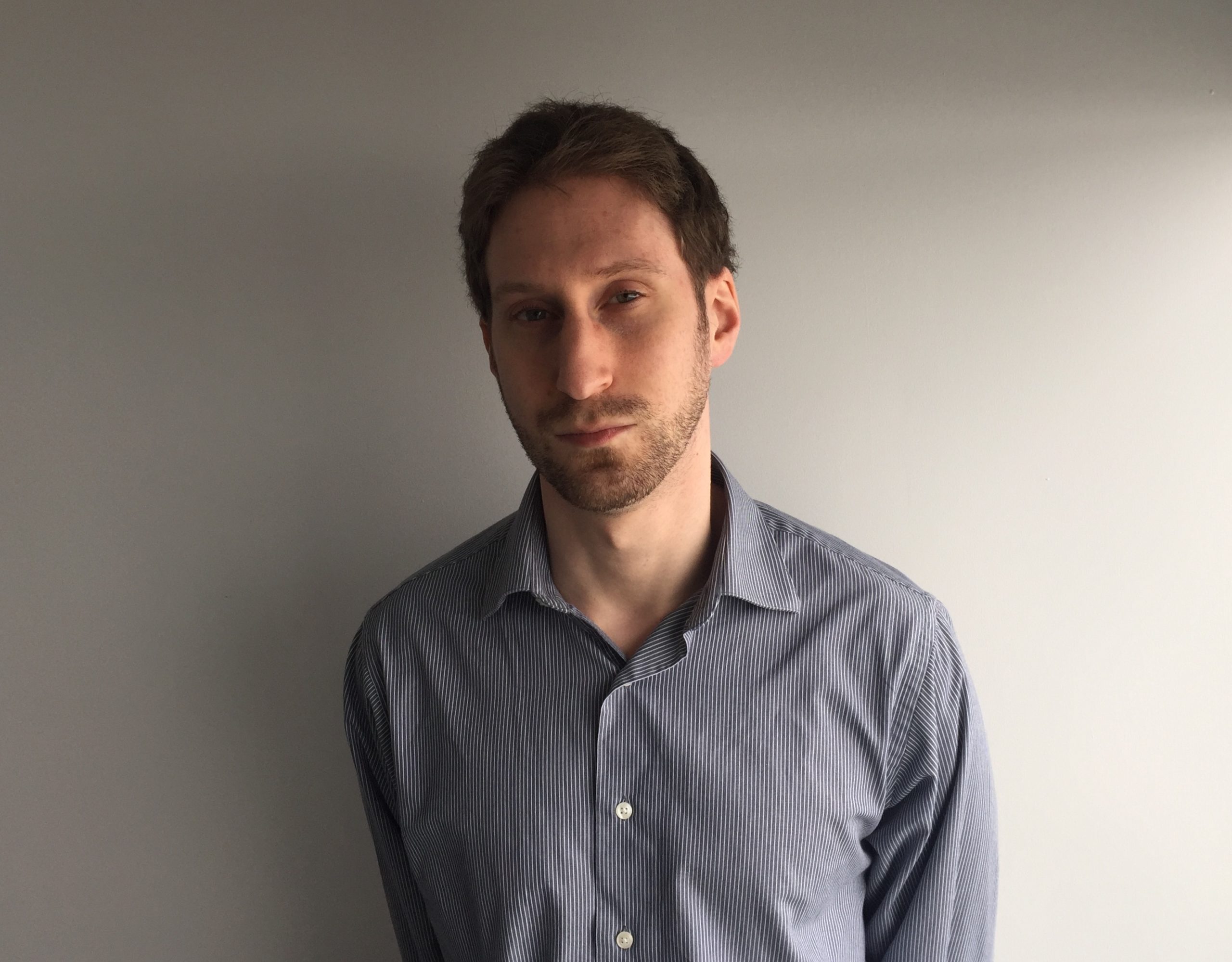 After 10 years of writing hockey, Ryan decided it was as good a time as any to actually join The Hockey Writers for the 2014-15 season. Having appeared as a guest on such programs as CBC Radio One's Daybreak, Ryan has also written for the Montreal Gazette and Bleacher Report and worked for the NHL itself and his hometown Montreal Canadiens. He currently writes about all things Habs for THW, with it being a career highlight for him to have covered the 2021 Stanley Cup Final as a credentialed member of the press.