On Day 2 of the 2020 NHL Entry Draft, the Nashville Predators lookes to the close future—not a rebuild, though they aren't necessarily stocking up for the upcoming season either. Their moves on the second day of the draft, including trading a seasoned veteran in Nick Bonino for the youthful Luke Kunin, help set up their next four or so seasons.
The Draft Picks
The Predators ended the draft with seven picks, with one in every round except for the fifth and two in the seventh. On Day 1, they selected the unanimous No. 1 goalie in the draft, Yaroslav Askarov. On Day 2, they made six picks and a trade. Their moves, in sum, look to help the team in the very near future.
Here are the day's picks:
Round 2, Pick 42: Luke Evangelista (RW)
Round 3, Pick 73: Luke Prokop (D)
Round 4, Pick 101: Adam Wilsby (D)
Round 6, Pick 166: Luke Reid (D)
Round 7, Pick 202: Gunnarwolfe Fontaine (LW)
Round 7, Pick 209: Chase McLane (C)
Developmental Systems
Many of Nashville's Day 2 picks come from environments that foster quality and safe developments. Evangelista, for example, their second-round pick, currently plays for the London Knights of the OHL. Few prospect systems in the world can compete with the London Knights for their consistent NHL output and development.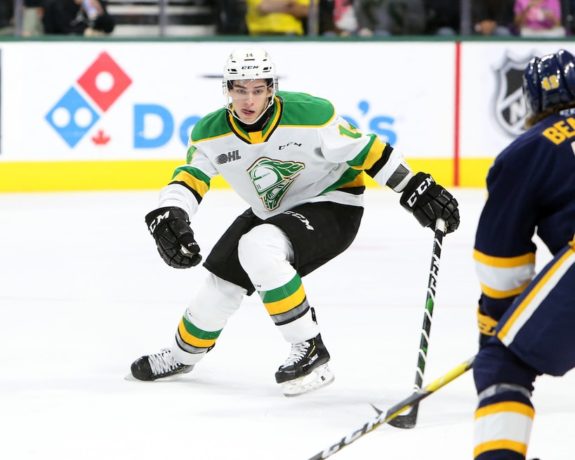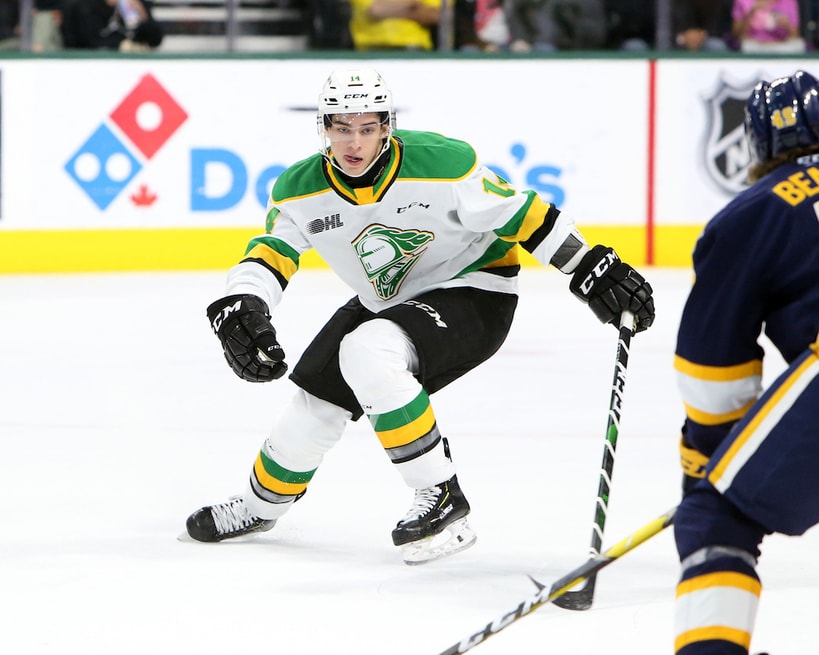 In his first season for London, he only played 27 games and had just two assists. In his second season, he played 62 games with 61 points. If he improves in his next season with London he will be a force to be reckoned with. If there is an organization that can prepare Evangelista for a spot in the Nashville roster, it's London. 
Related: Matt Duchene Trade Revisited
Prokop, the third of four "Lukes" picked up by the Predators on Day 2, is an interesting choice for Nashville. Prokop's a stay-at-home defenseman. He's not built in the mold of Roman Josi or Ryan Ellis. He's also 6-foot-4 and 217 pounds – physically ready for the top level. Because of his size, speed, and defensive playstyle, Prokop may have a shorter ride to the NHL than most third-rounders. 
THW's own Peter Baracchini writes, "The defensive game is where Prokop shines. Because of his speed, he's able to close the gap on his opponents and keep them to the outside. This allows him to engage in puck battles and his size allows him to out-muscle the opposition… With Prokop's size, he's not afraid to be aggressive when he can step up and make a big hit."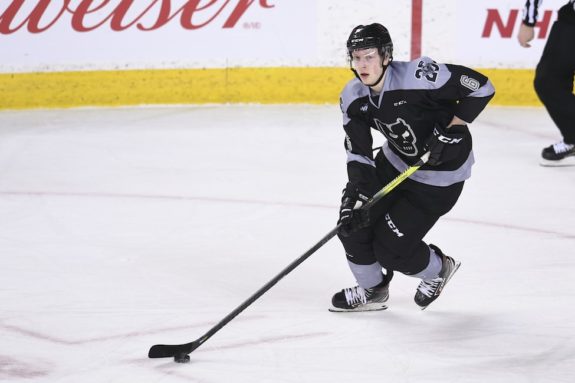 Their last three picks—Reid, Fontaine, and McLane—will all be playing NCAA hockey for the next few seasons at the University of New Hampshire, Northeastern University, and Penn State University. And although not known for producing star power, the NCAA regularly fosters intelligence, maturity, and consistency in players. The Predators clearly appreciate the potential for growth these players will be exposed to over their college tenures. 
All of this isn't to declare Evangelista or Prokop or the other picks as NHL ready—if the scouts thought that, they would have gone higher. Rather, these picks might not take three or four seasons to develop into NHL or AHL-NHL bubble players—and even if they do, they have rather safe developmental routes.
The Focus on Defense 
Yes, teams draft based on who is the best available at the time of their pick; they do not draft simply out of needs. But, Nashville did take several defensemen on the second day and that's worth reviewing, considering their aging blue line.
For the next season, Nashville has to be ecstatic with their defensive core. Josi just won the Norris Trophy as the league's best defenseman, Ellis is nearly as dangerous, and Mattias Ekholm could be the No. 1 in about one-third of the league. But, all three are between 29 and 30 years old. In addition, Dan Hamhuis retired earlier this offseason. Time will catch up eventually, even if it's later rather than sooner.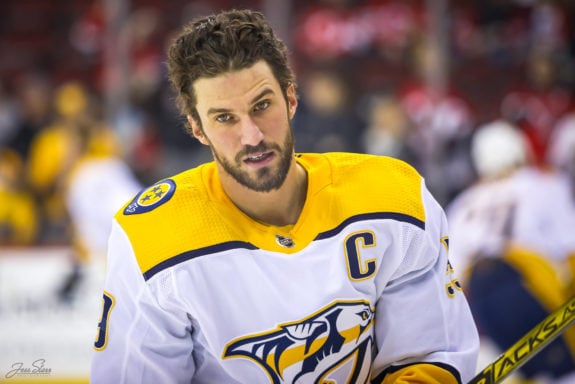 Hence, the Predators drafted three defensemen: Prokop, Reid, and Wilsby. These defensive picks help fill the Nashville prospect system with some blue line talent, talent that will come in handy in a few seasons as their defensive core starts to age. 
Youth Over Experience
The Predators traded their No. 37 and 70 overall picks, along with Bonino, for Kunin and the 101st overall pick. 
It's no secret that Bonino's time in Nashville has been a bit of a letdown. He never replicated his 49-point season for the Anaheim Ducks in 2013-14 and hovered between 25-35 points in his three seasons in Smashville. At 32 years old, Nashville couldn't necessarily rely on improvement. Bonino, in other words, is a 30-point scorer, not a 50-point scorer. 
Kunin, on the other hand, is only 22 and just recorded 31 points in 63 games—doubling his numbers from the season prior. In each of his three brief seasons, Kunin has shown miles of improvement and his best hockey is ahead. He has a solid second-line skill set, with the potential to challenge for a spot in the top three.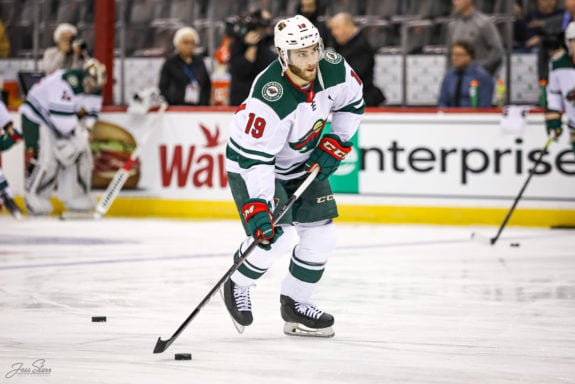 "The young forward was one of the promising crop of forwards that the Wild stocked up as they tried to contend. The former 15th-overall pick will be heading to Nashville and could find some production that he was never able to find in Minnesota," Thomas P. Williams writes. Maybe Bonino can do the same for Minnesota.
As of current, the two players are near identical in their offensive output. The difference-maker being Kunin is on the upswing, while Bonino is beginning his decline—though, he likely has a handful of good seasons of hockey left.
Related: Predators' Top 5 Draft Busts
With Nashville throwing in their No. 37 and 70 overall picks and only receiving the 101st overall in return, they appear to be looking to the near future rather than the far future. In this respect, this trade is in alignment with their first-round pick when they took Askarov, potentially the best goalie prospect since Carey Price.
Recap
In summary, Nashville used Day 2 of the draft, especially their trade, to set-up their current core roster for success, rather than using their picks to prioritize the long game or a rebuild. The trade, focusing on defense, and prioritizing players in traditional developmental markets—as well as their Day 1 pick in Askarov—all corroborate this.
---
---
A graduate of Calvin University in Grand Rapids, MI, Joshua studied strategic communication and religion before moving to Boston, MA to attend Boston University for graduate school. The highlight of his hockey career was learning the game from André Lacroix, the all-time WHA point scorer.