The Tampa Bay Lightning close out a three-game road trip when they faceoff against the Edmonton Oilers on Saturday. The Lightning will be playing their second game in less than 24 hours, after dropping a 4-2 decision to the Vancouver Canucks on Friday. The Oilers will enter the contest after a three-day break having last played in a 3-1 loss to the Columbus Blue Jackets on Tuesday.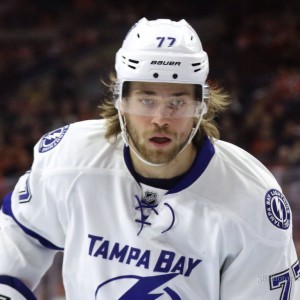 The Lightning took a first period lead against the Canucks on Friday on a goal by Victor Hedman. The Swedish defenseman has now registered one goal and four assists in the past two games, and his 24 points are third in the NHL.
After falling behind 2-1 in the second period, Cory Conacher's power play goal tied the game in the third frame. That tie was short-lived, however, as minutes later, Bo Horvat was in the right place at the right time as a rebound took a 'Vancouver bounce' toward Horvat who was able to fire the puck past Andrei Vasilevskiy to take a 3-2 lead. Alex Burrows tallied an empty net goal to secure the Canucks' 4-2 victory.
The Lightning are 2-7-1 in their past 10 games and have dropped to fifth place in the Atlantic Division.
The Oilers got off to a hot start by posting seven wins in their first eight games to the 2016-17 regular season but have struggled with consistency through November and into December. They enter Saturday's contest having dropped five of their past six games. Despite the losses, the Oilers have been in those games — five have been decided by one goal and the sixth was decided by just two goals.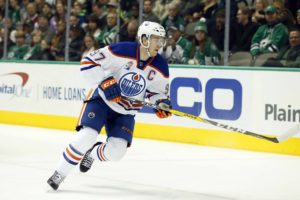 The Oilers are lead by Connor McDavid, their 19-year-old captain who leads the league in scoring with 39 points in 32 games. After tallying 19 points in November, McDavid has not been as offensively productive in December, at least by his standards, with eight points in eight games. The good news for the Oilers, however, is they are playing competitively in games even when McDavid hasn't been on the score sheet. Players like forward Leon Draisaitl has registered six goals and nine points in the past eight games.
The Lightning will look to keep McDavid and Co. at bay in the first of two regular season matchups between these teams in the 2016-17 regular season.
---
Tampa Bay Lightning at Edmonton Oilers
Rogers Place – 10:00 p.m. EST
Broadcast Channels – CBC, SN360, Fox Sports Sun
2016-17 Season Series: First Matchup of the Season
Tampa Bay Lightning – 15-14-2 – 32 Points
Road Record: 8-9-1
Hot Players: Jonathan Drouin, Valtteri Filppula, Victor Hedman
Key Injuries: Steven Stamkos, Ryan Callahan, Nikita Kucherov, Ondrej Palat
Projected lines*:
Forwards
Cory Conacher-Tyler Johnson-Erik Condra
Brian Boyle-Valtteri Filppula-Jonathan Drouin
Alex Kilorn-Brayden Point-Vladislav Namestnikov
Joel Vermin-Cedric Paquette-J.T. Brown
Defense
Victor Hedman-Anton Stralman
Jason Garrison-Andrej Sustr
Slater Koekkoek-Braydon Coburn
Starting Goaltender
Andrei Vasilevskiy**
* Projected lines are based upon the line combinations during Friday's game.
**An announcement has not been made about who will be the starting goaltender on Saturday.
[irp]
Edmonton Oilers – 15-12-5 – 35 Points
Home Record: 7-7-1
Hot Players: Leon Draisaitl, Connor McDavid
Key Injuries: Mark Fayne, Eric Gryba, Darnell Nurse, Iiro Pakarinen
Projected lines***:
Forwards
Milan Lucic-Connor McDavid-Jordan Eberle
Patrick Maroon-Leon Draisaitl-Drake Caggiula
Pouliot-Ryan Nugent-Hopkins-Tyler Pitlick
Matt Hendricks-Mark Latestu-Zack Kassian
Defense
Oscar Klefbom-Adam Larsson
Andrej Sekera-Kris Russell
Brandon Davidson-Eric Gryba
Starting Goaltender
Cam Talbot
***The projected forward line combinations and Davidson/Gryba pairing are based off of Friday's team practice. These line combinations/defensive pairings are subject to change. Forward Taylor Beck was recently activated and is expected to play on Saturday, despite not participating in the practice.
---
Game Notes
[miptheme_dropcap style="normal" color="#222222″ background=""]1)[/miptheme_dropcap] The Lightning are expected to be without forwards Nikita Kucherov and Ondrej Palat for the second straight game. Kucherov is battling a lower-body injury and Palat is nursing an undisclosed injury. The Lightning dressed forwards Erik Condra and Cory Conacher and scratched defenseman Nikita Nesterov on Friday. It's possible Ryan Callahan returns from his lower-body injury but an official announcement has not been made about his status at this time.
[miptheme_dropcap style="normal" color="#222222″ background=""]2)[/miptheme_dropcap] The Lightning have struggled against Western Conference opponents during the early part of the 2016-17 season. They dropped to 1-6-0 against those opponents and are 1-3-0 against Pacific Division teams.
[miptheme_dropcap style="normal" color="#222222″ background=""]3)[/miptheme_dropcap] The Oilers' special teams units are a strength for the club, as they have the NHL's ninth-ranked power play (21.6-percent) and 10th ranked penalty kill (83.5-percent). The Lightning have had a pretty consistent power play throughout 2016-17 and enter the game ranked fifth in the league with a 22.7-percent success rate. The penalty killing unit has been struggling of late and is now ranked 23rd (78.8-perecent) entering Saturday's contest.
[miptheme_dropcap style="normal" color="#222222″ background=""]4)[/miptheme_dropcap] The Lightning are playing back-to-back games for the fourth time this season. They will play back-to-back 16 times this season — the most since playing 16 during the 2010-11 season.
[miptheme_dropcap style="normal" color="#222222″ background=""]5)[/miptheme_dropcap] Victor Hedman has scored a goal and six assists in 7 games in December and enters the game ranked first on the Lightning in assists (18) and second on the team in points (24). He's been particularly hot the last two games, registering one goal and four assists, including a three assist performance during the Calgary Flames on Wednesday.
---
The Lightning are playing the back-end of back-to-back games before concluding their three-game road trip. The Oilers will be well-rested team, having had three days off and looking to take two points on home ice at Rogers Place.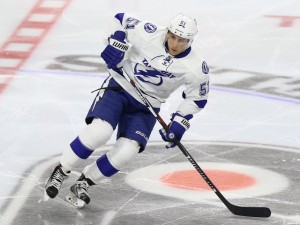 The Lightning's defense will focus on shutting down the Oilers' talented forwards – a group that includes offensive threats like McDavid, Draisaitl and Jordan Eberle. In order to win the game, the Lightning need to get off to a quick start by putting a lot of pressure on the Oilers in their own end and taking a lot of shots on goal.
Costly mistakes have been an issue for the Lightning of late and the the Oilers' offensive firepower will make them pay for it if given the opportunity. The puck drops on this contest at 10:00 pm ET.