What's been hinted at for months is now reality: NHL players will not be participating in the 2018 PyeongChang Olympic Games. That means no Jack Eichel, Auston Matthews, or Jonathan Quick representing the United States on what would be an absolutely stacked team. Instead, USA Hockey will need to look outside of the NHL when building their Olympic squad.
Luckily, there are some decent American-born hockey players playing overseas and on NCAA programs. Additionally, the NHL recently announced that players signed to AHL-only contracts would be eligible to participate in the Olympic games.
With these restrictions on eligible players, Team USA certainly will not have the firepower it could have had, but will compete for gold nonetheless. Here's how the roster could breakdown.
AHL Contributions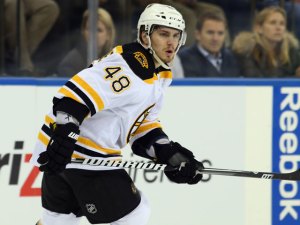 There are a few AHL players who stand out as possible candidates to join the United States Olympic hockey team. Chris Bourque and Ryan Malone are American-born and signed to AHL-only contracts for the 2017-18 season. If they're not called up by NHL squads when the calendar turns to February, the two forwards could be headed to South Korea.
Bourque, in particular, is an intriguing player. The Boston, Massachusetts-native is tearing up the AHL with 17 points in 12 games this year while playing for the Hershey Bears, Washington's affiliate. Bourque could certainly fill a top-six role for the underdog United States team.
European League Imports
When NHL players don't receive contract offers after becoming free agents, some sign in Europe to continue their careers. Usual destinations include the KHL plus top leagues in the Czech Republic, Finland, Germany, Sweden, and Switzerland.
More than a few players stand out from the KHL. Forwards Brian O'Neill, Dan Sexton, and Jeff Taffe played in the NHL at one point and are now scoring at a high rate overseas. Likewise, defensemen Jonathon Blum and Matt Gilroy are still contributing at a high level for their KHL teams.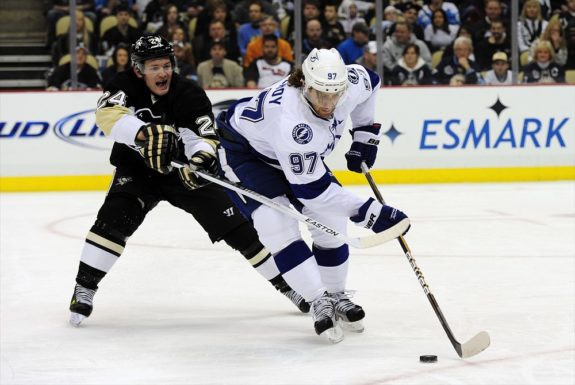 Moving east, Swiss-A players Mark Arcobello, Nathan Gerbe, and Bobby Sanguinetti could be solid candidates for Team USA as well. Deutsche Eishockey League Americans Keith Aucoin and Corey Potter could factor in as well. Arcobello, Gerbe, and Potter all played in the NHL last season and are obviously familiar with the international style of play on the larger sheet of ice.
College Prospects
Unless an entry-level contract appears before February, college players will be eligible to compete in the Olympics, reminiscent of the 1980 "Miracle on Ice" team. How incredible would that be for a group of college players and minor leagues to win the gold medal and take down a stacked Russian squad in the process?
Boston University's Jordan Greenway and Minnesota State-Mankato's Daniel Brickley were both selected to this spring's United States IIHF World Championships team and had impressive performances. The two would be valuable adds for Team USA, having international experience.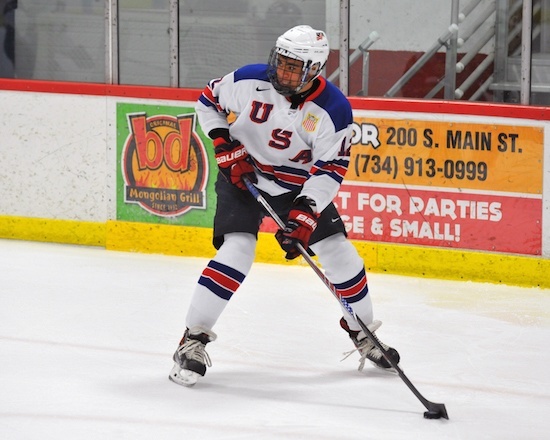 In addition, World Junior Championships standouts Troy Terry, Kieffer Bellows, and Ryan Donato could join the Olympic team, provided they are released to do so. The same could be said for incoming freshmen Casey Mittelstadt, Josh Norris, Jake Oettinger, and Keith Petruzzelli.
Free Agent Wildcards
If NHL free agents do not sign with teams for the 2017-18 campaign, they are technically eligible to compete in the Olympics. Though they would miss out on potential income — if they have contract offers, that is — these players could play for Team USA and sign with NHL teams after the Olympics.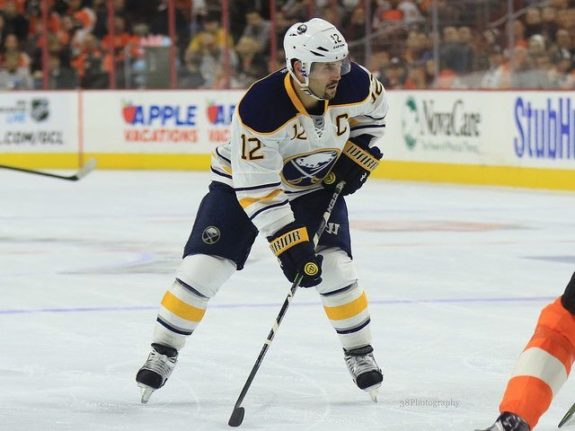 As of now, the likes of Brian Gionta, Rob Scuderi, and John-Michael Liles are still without employers. These veterans could pass on one last shot with the NHL and end their careers representing the United States. Gionta, who played in the 2006 Olympic Games, would make an excellent captain for Team USA.
Other free agent options include Jack Skille plus goaltenders Mac Carruth and Stephon Williams.
Projected Team USA Roster
When building the Olympic roster, Team USA could focus on speedy players with high hockey IQ to compensate for their lack of individual skill. If you can have complete buy-in from the team with regard to systems, even less-talented squads can neutralize the superstars from highly skilled teams.
With that being said, here's how the U.S. Olympic team could look come February:
| | | |
| --- | --- | --- |
| LW | C | RW |
| Jordan Greenway | Mark Arcobello | Chris Bourque |
| Ryan Malone | Andy Miele | Brian Gionta |
| Ryan Donato | Casey Mittelstadt | Dan Sexton |
| Robbie Earl | Jim Slater | Troy Terry |
| | Drew Shore | Ryan Lasch |
| | | |
| --- | --- | --- |
| LD | RD | G |
| John-Michael Liles | Matt Gilroy | David Leggio |
| Mark Stuart | Jonathon Blum | Jake Oettinger |
| Tom Gilbert | Daniel Brickley | Ryan Zapolski |
| Mike Lundin | Bobby Sanguinetti | |
Team USA's Ideal Lineup
If the NHL allowed its players to participate in the Olympics this coming season, here's what the roster could look like:
| | | |
| --- | --- | --- |
| LW | C | RW |
| Max Pacioretty | Auston Matthews | Patrick Kane |
| Johnny Gaudreau | Jack Eichel | Joe Pavelski |
| Zach Parise | Derek Stepan | T.J. Oshie |
| Brandon Saad | Ryan Kesler | Blake Wheeler |
| James van Riemsdyk | Vincent Trocheck | |
| | | |
| --- | --- | --- |
| LD | RD | G |
| Ryan Suter | Matt Niskanen | Jonathan Quick |
| Ryan McDonagh | Seth Jones | Cory Schneider |
| Shayne Gostisbehere | John Carlson | John Gibson |
| Dustin Byfuglien | Jacob Trouba | |