Not every defenseman that gets drafted to the NHL makes the transition to the pros (aka playing against men) as easily and smoothly as guys like Scott Niedermayer, Drew Doughty or even Aaron Ekblad have. For Adam Larsson it's been a rollercoaster for sure during his first four pro seasons with the New Jersey Devils after they selected him 4th overall in the 2011 NHL Draft. But he is still just 22-years-old and has only played in 160 NHL games thus far. Defensemen typically take a bit longer to adjust to the rigors of playing an 82 game schedule, so all of the growing pains Larsson is going through and has gone through are quite natural and nothing out of the ordinary.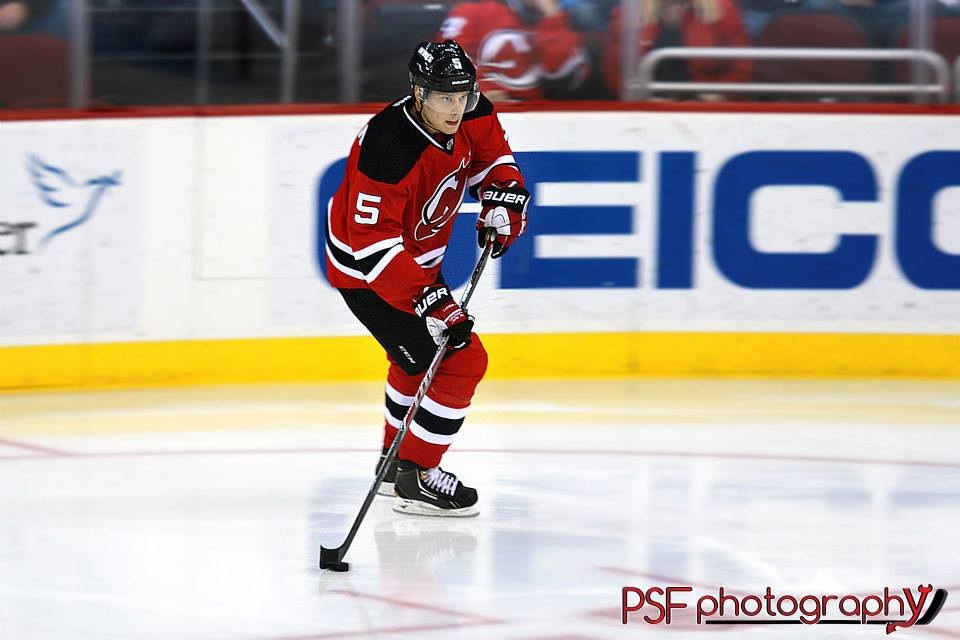 "They've shown that they trust me," said Larsson of the new Devils' regime behind the bench: Lou Lamoriello, Adam Oates & Scott Stevens. "That's all I needed; I just needed guys to show that they trusted me and then it's up to yourself if you want to be out there (on the ice). You have to play good, but it's nice to be able to make a few mistakes (and learn). At the end of the day it's about how you play — and how the team plays. I think our whole team is moving in the right direction right now."
A good comparable to Larsson could be fellow Swede Victor Hedman who plays with the Tampa Bay Lightning and was also a high draft choice expected to make an immediate impact on the blueline. In Hedman's first four seasons he never scored more than 26 points in a campaign before exploding for 55 last season. This year the 24-year-old was off to a great start before injuries derailed what was looking to be another promising year in his evolution.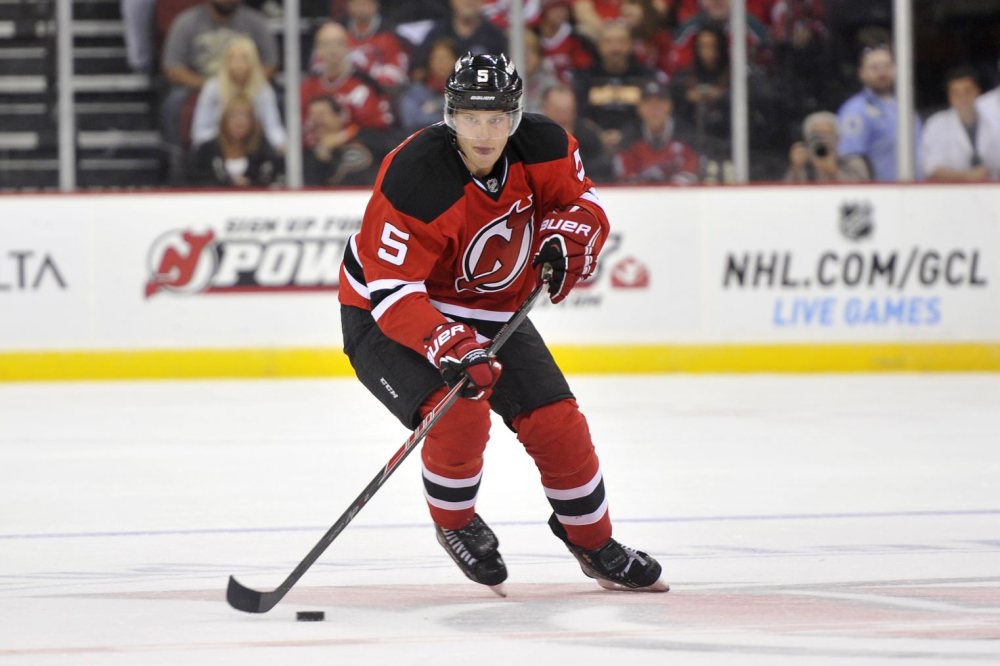 But, every player is different, unique, and has their own path to skate to become a solid pro. Larsson, unlike previous seasons, seems more relaxed and more talkative/less shy this season; more so since Pete DeBoer was relieved of his coaching duties (whether that is a coincidence or not is up for you to decide). Recently The Hockey Writers talked with Adam Larsson about his evolution, the coaches that are helping him the most and where his confidence is at among other things.
Adam Larsson shows a little humor (at :57), something Devils fans haven't seen a lot of:
The Hockey Writers: One of the penalty kills against Toronto you were out there for a real long time, maybe about 90 seconds; how were you guys able to keep them to the outside and limit their chances?
Adam Larsson: It's something we talked about (before this game); this guy (Phil) Kessel is probably one of the hardest guys to defend (against) in this league. We talked about him before the game, (about) how they play — I thought we came out and played big today.
THW: Is there an opposing player that has been a tough matchup for you since you've been in the NHL (160 games)?
AL: Not really; I try not to focus too much on individual players, we play against a team. But of course there are guys like Kessel and Sidney Crosby who are pretty unique players. It's hard sometimes but you just have to stay close to them and play hard.
With a late goal Adam Larsson ties the game vs Toronto setting the Devils up for a shootout win:
THW: Your confidence has to be pretty high right now, correct? You've played a good stretch of games and now tonight you get a goal on top of all of that.
AL: Yeah I am enjoying playing the game right now; of course my confidence is better than it was earlier in the year. At the same time you can't get overconfident in this league, it can turn on you quickly. Andy (Greene) helps me out a lot too; it benefits me greatly — he's an awesome D-partner to have out there. I can't say enough about how much he helps me to play good too. He's such a smart and steady defenseman; he makes it easier for me.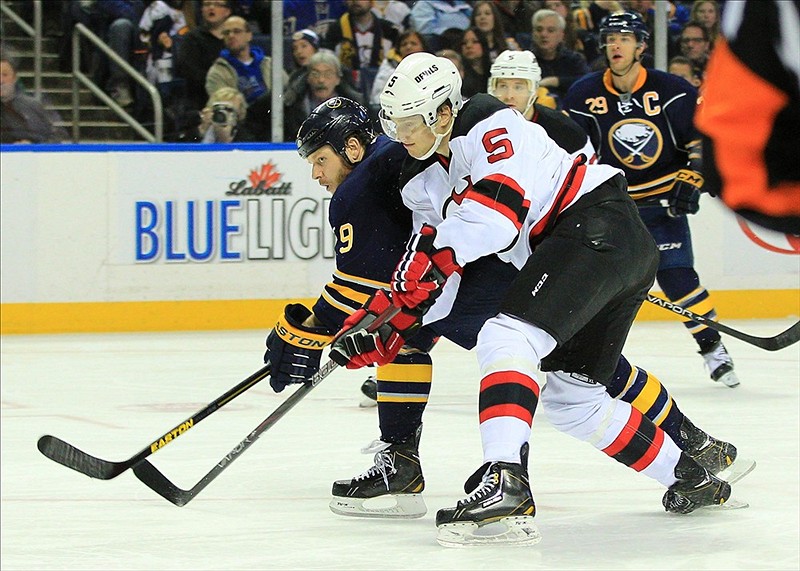 THW: Besides Stevens being on the staff again here helping to mentor you, Tommy Albelin's presence has also had a big influence on you right?
AL: Of course, Tommy and I are pretty close; it's easy for me to communicate with that guy because he speaks my language. I had him down in Albany (AHL) last year too and the year before that so, we have a good relationship. He helps me out everyday — practice, off-ice. It's nice to have guys like that around. Both him and Scotty are great teachers; especially as a young defenseman, I don't think you can have better teachers than them.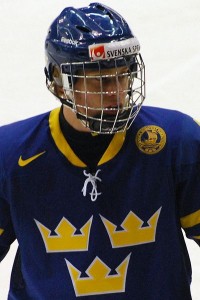 THW: When you were drafted were you a little surprised you went fourth and not higher as most had projected you to go?
AL: I didn't expect a thing, didn't know what to expect honestly. It wasn't a surprise, but it was kind of — I guess it goes both ways.
THW: But you end up here in New Jersey where they have had some solid defensemen over the last twenty years, so that's a good thing right? A good fit for you?
AL: The last few years have been great here; I'm happy to be here and excited for the future definitely.
Dan Rice can be reached via Twitter: @DRdiabloTHW or via Email: drdiablo321@yahoo.com