When you think of "champion", what do you think of?  Of course, you would think of someone who has enjoyed sustained levels of success.  You would think of someone who has won at almost every level.  You would think of someone who is a great leader.
In today's NHL, the current list of players who meet the above criteria is a very short list.  But if there is anybody in the league today who meets this criteria and then some, it is Chicago Blackhawks Captain Jonathan Toews.
Can you believe that the 2014-2015 season is his 8th season in the NHL?  I can't either.  But yes, he made his debut in the league in the 2007-2008 season, after being drafted 3rd overall in the 2006 draft.  The things that he has done to this point in his career is off the charts.  Look at some of his career accomplishments to this point.

Led Canada to a gold medal in 2005 at the World Under 17 Hockey Challenge.
Won back to back gold medals for Canada at the Under 20 World Junior Championships in 2006 and 2007.
Two Frozen Four appearances while playing for the University of North Dakota in 2006 and 2007.
Became 1st Canadian player ever to win both the World Junior and World Championship in the same year (2007).
Won gold medals for Canada in both 2010 and 2014 at the Winter Olympic Games.
Won 2 Stanley Cups (2010 and 2013).
Toews has accomplished all of this, yet he is still only 26 years old.  It's scary to think that he is only scratching the surface of what else he can do in his career.  I had the chance to spend a few minutes talking with Jonathan Toews about how good this Blackhawks team is, and just how big the World Junior tournament is, especially in Canada.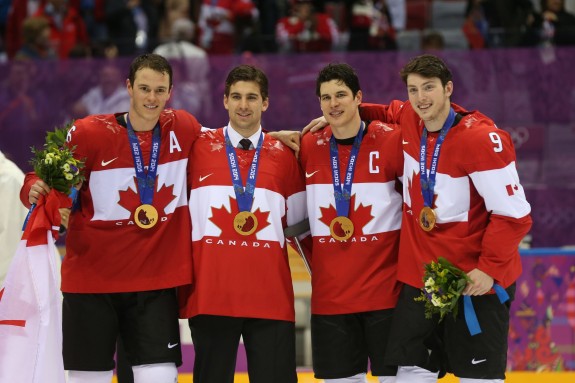 Is This Best Blackhawks Team Yet?
THW: Jonathan, the team has been able to overcome injuries at the start of this season, and is off to another good start.  Do you get the sense that this Blackhawks team has the potential to be the best Blackhawks team of the last few years, counting the Cup years?
Jonathan Toews: I don't see why not.  There is probably a lot of different ways you can gauge that.  You look at your performance in the regular season, and your performance in the playoffs, and whether you win the Cup.  I think those are things that factor into it.  We are not trying to compare ourselves to any other team.  I think we have a solid team.  We really enjoy being around each other.  We're enjoying winning right now.  We want to continue to improve.  We know that the ceiling is so much higher than where we are at right now.  So, I think that's for anyone to judge at the beginning of the season, depending on what happens.
Motivation From Last Season?
THW: The way last season ended, the sting of losing to the Los Angeles Kings in the Western Conference Finals, does that loss give your team motivation to play and perform at a high level this season?
JT: I think it's definitely a huge reminder that we feel like you get that far, and you lose, and you can just turn around and be able to get back there, and rectify the problem next year.  But you really realize how rare those opportunities are, and how hard it is to get there.  I don't think anyone outside the locker room really knows that either, so we are working really hard at being that team again.  There is so much competition; so many teams that believe that they have the team to win this year.  We'll get back there too, so you gotta go up against that during the regular season, and the 1st couple rounds of the playoffs.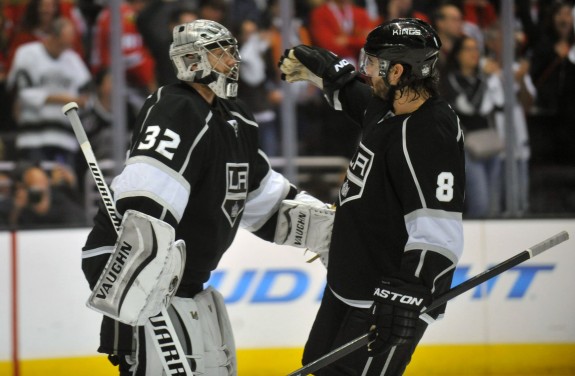 Toews Talks World Juniors
THW: The World Juniors are starting up this week.  You've enjoyed great success there.  Give us a sense of just how big this tournament really is?
JT: I think it's huge for players at that level.  A lot of players are trying to represent themselves for the draft, either that, or they are preparing to try to crack NHL lineups in the following season.  So I think it's great to see those players playing at that level from around the world.  I think it's on another level in Canada, so I think it's exciting for those young kids to have the chance to win a gold medal, and be a national hero at such a young age.  It's just crazy, people really do follow this tournament closely and remember the stuff that happened years ago.
THW: So there's no shame for those who are not selected to play here, right?
JT: Not at all.  I'm sure you can find a lot of big names that never had the chance to play there, and still go on to find ways to have success in an NHL career.  So it's not the end of the world if somebody doesn't make it.
2 days until #WJC2015!@NHLBlackhawks captain Jonathan Toews has great WJC memories!
WATCH: http://t.co/A8xpxGkf04 pic.twitter.com/IG7cvarg8k

— #WorldJuniors (@HC_WJC) December 24, 2014
So Much To Be Thankful For
THW: Finally from me, what are you most thankful for this holiday season?
JT: I think having the opportunity to play with this great group of guys is amazing.  I'm pretty lucky to be in this situation.  We are having fun.  I think we are thankful to be around each other.  I'm grateful to be a part of the Blackhawks organization.  Who knows what can happen down the road this season?  So we are looking forward to seeing what is in store for us.
I want to thank Jonathan Toews for taking a few minutes to talk with us.  It is no wonder this franchise is in really good hands.  They have Toews locked up for the foreseeable future.  He leads by example, and his teammates follow him.  It is for this reason he must be considered one of the faces of the NHL.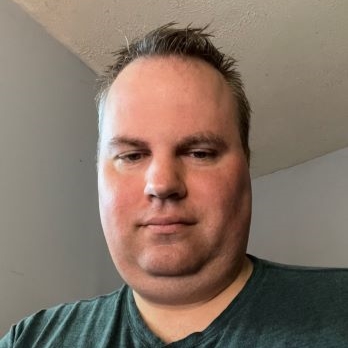 I am a fully credentialed writer who covers the Columbus Blue Jackets, Cleveland Monsters and Erie Otters as well as the Ontario Hockey League and NHL Draft. The 2022-23 season will mark nine seasons with the Hockey Writers. I am also the site's Credentials Manager. Please take note of the updated Twitter handle: @mark_scheig.