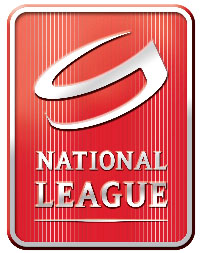 What do a 37-year-old 1000-NHL gamer, a former 3rd overall NHL draft pick, a Stanley Cup game 7 player last season and a $5.6 million a season netminder have in common? Think cowbells, clocks, cheese and chocolate! All 4 ex-NHL stars are currently plying their trade in the Swiss NLA Hockey League, with most having success in the small European country.
Rob Niedermayer, arguably the biggest name of the four, was a 5th overall pick for the Panthers in 1993. The big winger had played for five NHL clubs before being released by the Sabres at the end of last season. Niedermayer signed with the Swiss-Italian club HC Lugano in the summer of 2011, the less physical style of game and shorter 50 game regular season schedule in Switzerland helping the 37-year-old rest his body while still doing what he loves.
Niedermayer was set to become an influential leader in his new Lugano club that had struggled in previous years, only finishing 8th in 2010 and 10th in 2011. The BC native hardly had time to settle in to his new surroundings before suffering a serious knee injury in October after just 14 games (2 goals, 4 assists). Niedermayer has recently returned back to Switzerland after successfully treating his knee in Canada and is expected to still play a role in Lugano's playoff charge, his team currently sitting in 6th place in the 12 team NLA.
Much was expected of the French-Canadian winger J.P (Jean-Pierre) Dumont when he was selected at 3rd overall in the 1996 draft and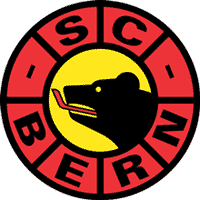 in many ways he has delivered, playing in 822 NHL games, registering 523 points in the process and as well as appearing in 45 playoff games. After only scoring 19 points in 70 games for the Predators in 2010/11, the Nashville club opted to buy out the forward on June 30. After not finding a suitable new club in North America, the 33-year-old signed a one year contract with NLA club SC Bern, the same team he had made 13 appearances for during the 2004/05 NHL lockout.
Despite joining Bern a quarter of the way through the season, Dumont is already becoming a fan favorite in the PostFinance Arena with an average of over 15,000 fans a game and has been impressive in his first 30 games, currently sitting 5th in team scoring with 30 points. When he signed his 1 year deal for Bern on October 21st, Dumont had a clause saying he could move back to the NHL if signed by October 25th, showing his eagerness to return to the top league. Despite no offers for him last year, Dumont may be a viable option for an NHL club in the upcoming summer, especially if the 33-year-old can keep up the point-a-game pace he is currently on.
Jeff Tambellini is a battler. Known as one of the real nice guys of the NHL, Tambellini was always on the borderline between the NHL and AHL, playing in 242 career NHL games for the LA Kings, New York Islanders and the Vancouver Canucks. As the son of current Oilers GM Steve Tambellini, much was expected of Jeff and he often showed glimpses of his hockey ability but the yoyo'ing between leagues and teams took its toll and the speedy winger was never really given a chance to show the world what he is capable of. After not being offered a new deal by the Canucks at the end of last season, Tambellini decided to follow in his father's footsteps and move to Switzerland, signing a 3 year deal with the Zurich club, ZSC Lions.
The move seems to have paid of for Tambellini, who is currently on top-line minutes in Zurich, a team with great fan support, in a league with higher attendance averages and salaries than the AHL. Tambellini sits 5th in NLA overall scoring with 23 goals and 20 assists in 49 games, just 7 points behind the overall second place and 10 points ahead of any other Lions player. Tambellini has become a hockey hero in Zurich, despite the team sitting in 7th place and once again not living up to the expectations of the fans. At only 27, Tambellini still has a point to prove and if he continues playing the way he is with ZSC, his NHL playing days may not be over.
Cristobal Huet, the man Chicago no longer wanted. After the cup win in 2009/10, the Blackhawks were left with too many big contracts and had to cut the team down to bare essentials. One of the victims was goaltender Huet and his $5.62 million cap hit. On September 27th 2010, Huet was loaned to Swiss club HC Fribourg-Gotteron and has remained there since.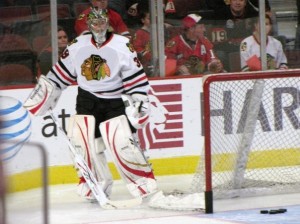 Huet helped Fribourg stay in the Swiss top flight last year with an 8th place finish and is leading the club to what may be their first ever Swiss NLA championship run, the club currently only five points behind leaders EV Zug.
Huet has been the club's first choice netminder for the previous two seasons and seems to be enjoying life in scenic Fribourg. The 36-year-old French national is much closer to his home-town of Saint-Martin-d'Hères and is playing more regularly than he was in the NHL, where he was mainly used as a back-up and never reached 50 games in a season. His current Blackhawk contract expires at the end of the 2011/12 season and his playing future remains up in the air.