Welcome to the first edition of the New York Rangers' 3 Up, 3 Down for the 2022-23 season. This column will chronicle the highs and lows of the previous seven days.
The New York Rangers clinched their second consecutive postseason berth on March 27. Before their game versus the New Jersey Devils on March 30, they went 7-1-0. However, they had mixed results in their four contests from March 30 to April 5, as they went 2-1-1.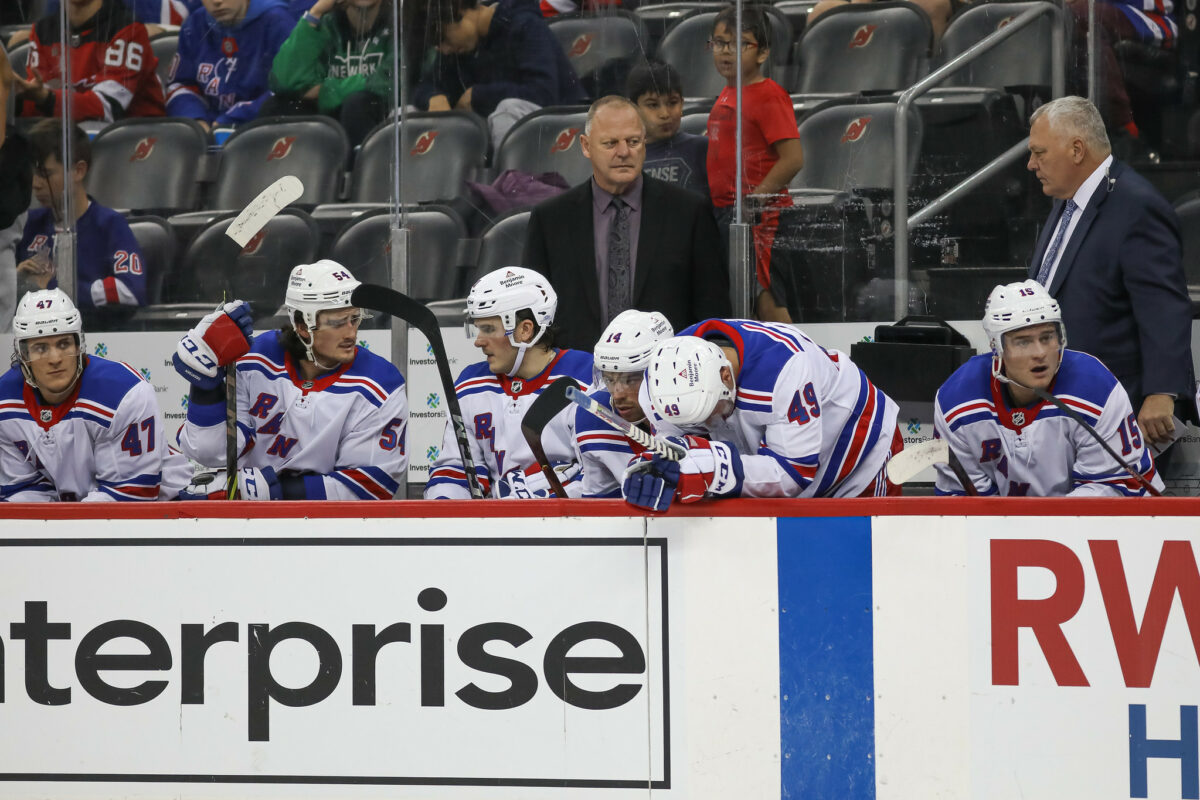 Here's a look at the Rangers' latest week in this first edition of Rangers' 3 Up, 3 Down.
Plus One: Filip Chytil Continues to Play Well
Filip Chytil is on another point streak with five in his last six games, and he is playing well at the best time. He has made notable progress this season, with a career-high in both goals (22) and assists (23) in 70 games, while his 45 points are slightly more than double his previous career-high of 22 set in 2020-21 and 2021-22.
The Rangers signed him to a four-year, $17.75 million contract extension on March 29. The team has more experienced veterans throughout their top six, but they are counting on their young players to play well consistently. New York's chances of success in the 2023 Stanley Cup Playoffs will increase significantly if forwards like him play a key complementary role to their top two scoring lines.
Minus One: Devils Take Regular Season Series Against the Rangers
The New Jersey Devils have emerged as a contender, trailing the Carolina Hurricanes for the lead in the Metropolitan Division. If they don't win the division title, they will face the Rangers in the first round of the playoffs. The Devils earned a 2-1 victory over New York on March 30 and finished with a 3-0-1 record against their Manhattan rivals. New York has struggled to defend the young, speedy team during the regular season.
Related: Rangers-Devils Playoff Series Would Reignite Their Rivalry
---
Latest News & Highlights
---
The Devils are on the verge of taking the next step in their development as they return to the playoffs for the first time in five seasons. They are aiming to win their first postseason series since 2012 when they won their Eastern Conference Final series against the Rangers. If the matchup this season is any indication, this series will see some very close games.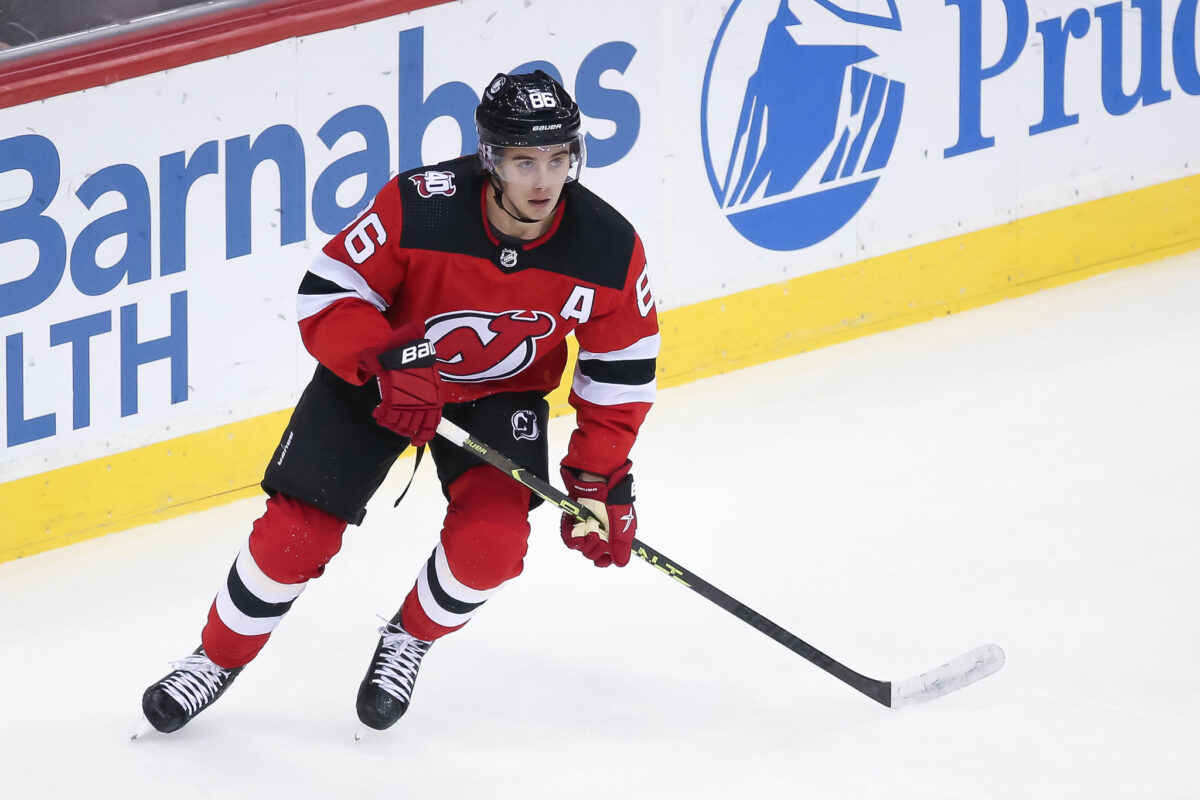 The Rangers will have to contain Jack Hughes, who finished with points in all of the contests between the teams this season. He had four goals and two assists against New York and is capable of leading the Devils to what would be considered an upset series victory against them. Vitek Vanecek played well and provided the Devils with stability in net, which they have been lacking for some time.
Plus Two: Rangers Continue to Score Multiple Goals Quickly
The additions of Vladimir Tarasenko and Patrick Kane have made a good Rangers offense more challenging for their opponents. Since mid-March, the team has scored quickly, with K'Andre Miller and Alexis Lafreniere scoring just over two minutes apart against the Washington Capitals to give the Rangers the lead and a 5-2 win on April 2. Chris Kreider and Kaapo Kakko scored less than 90 seconds apart in New York's 6-3 victory against the Tampa Bay Lightning on April 5.
No matter if the Rangers face the Devils or Hurricanes in the first round, their opponent will have to stop a club with exceptional depth. New York has a good core of experienced players on their top two lines and three young players on their third line.
The challenge will be to maintain their quick scoring prowess in a series against a team that has allowed few goals per game (GA/GP). New Jersey is tied for seventh in the NHL, allowing an average of 2.73 goals per game, while Carolina ranks second with 2.53.
Minus Two: Trouba Leaves Lightning Game With an Injury
The April 5 contest against the Lightning became physical in a hurry. Jacob Trouba suffered an upper-body injury during the first period shortly before Kakko's goal. New York can ill afford to lose players with the postseason starting in under two weeks.
As captain, Trouba is an integral part of the Rangers' lineup due to his leadership skills and rough playing style. His availability is unknown for the April 6 contest versus the St. Louis Blues, but according to a tweet from Vince Mercogliano of The Journal News, head coach Gerard Gallant said that the captain "will travel with us, so we'll see what he's like tomorrow." He may not be out long, but New York will want to be fully healthy and not lose players before the end of the regular season. 
Plus Three: Lindgren Returns Against the Lightning
Before returning for the Lightning game, Ryan Lindgren missed 17 of 18 contests after suffering a shoulder injury during the team's loss to the Capitals on Feb. 25. His presence is critical to the club, playing with Adam Fox on the first defensive unit.
The Minneapolis, Minnesota, native does not shy away from physicality and engaged in an altercation with Tampa Bay's Anthony Cirelli. Lindgren came to the defense of Igor Shesterkin following Alex Killorn's unnecessary contact with the Rangers' goalie after Brandon Hagel's goal.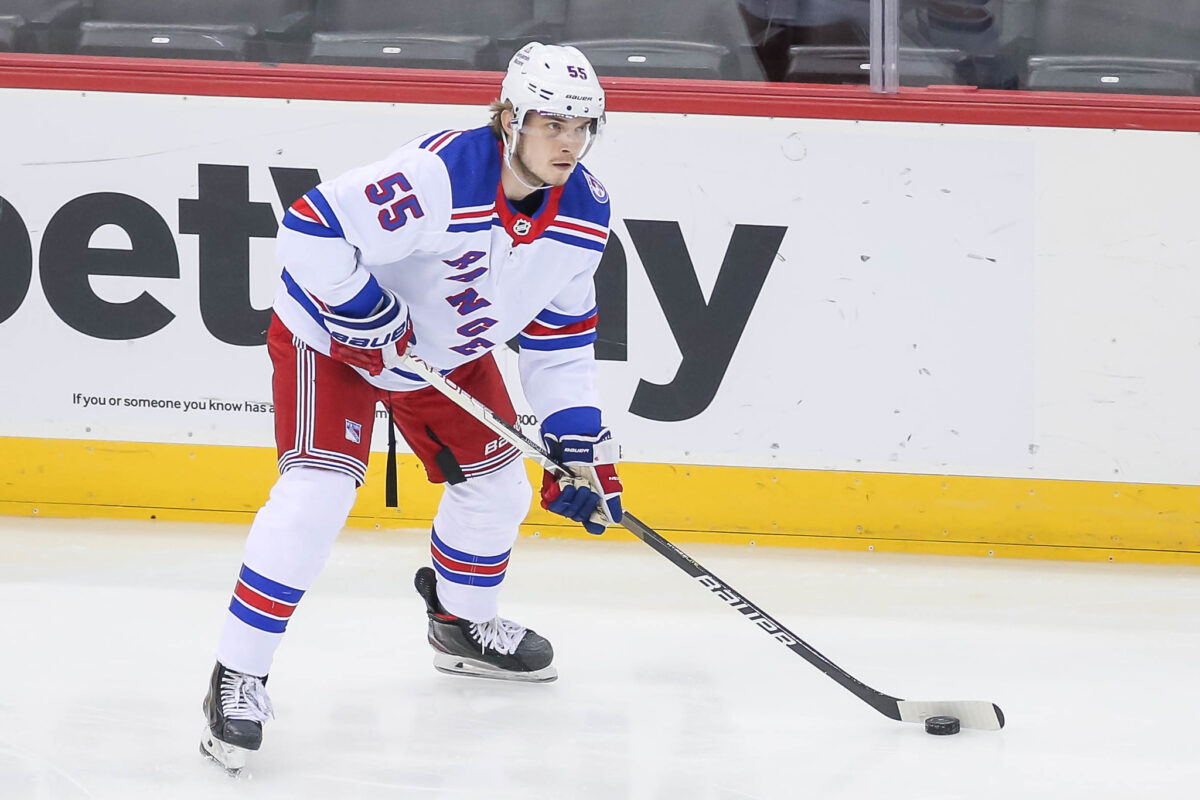 Lindgren mentioned following the Rangers' win over the Lightning that he will continue to stand up for his teammates: "If I'm back in, I'm going to play the game the way I want to play. I'm going to do what I can to jump in," (from 'Rangers make statement by outgunning Lightning in chippy affair,' New York Post, 4/5/23). New York missed him, and the defenseman wasted no time playing his way against the Bolts.
Minus Three: Kane Scratched Against the Lightning With Lower-Body Injury
Kane missed the game with a lower-body ailment. Gallant noted that the decision to sit Kane was for "maintenance, lower body, day to day. I think, next week, if it was this time, he'd be playing. We're being smart."
Kane has been playing through a lower-body injury for some time and seems to have been affected by it throughout the season. The Rangers will be cautious over the next week to let him be as well-rested as possible in preparation for the first round of the playoffs.
The Rangers are three points behind the Devils for second place in the Metro and have an opportunity to gain some ground. They would prefer to have home ice in the first round as they have benefitted from playing at home at Madison Square Garden this season. They also want to be playing well and remain as healthy as possible before the postseason.