The New York Rangers' first game of the 2023 Stanley Cup Playoffs is on Tuesday (April 18), and it's hard to think of anything but the team's upcoming first-round matchup against the New Jersey Devils. However, as fans eagerly wait to see if the Rangers are cut out to make a run for the Stanley Cup, the race for another award remains one worth keeping tabs on.
The Norris Trophy race will be one of the more exciting narratives surrounding this year's NHL awards, as Rangers defenseman Adam Fox and San Jose Sharks defenseman Erik Karlsson have become frontrunners for the award. While the two might end up sharing the honor of being Norris Trophy finalists, the way they got there couldn't be more different. 
Two-Way Dominance vs. Unmatched Offense
Rangers fans know Fox to be one of the most consistent two-way players in the league. His skill and awareness in all three zones are what made him the 2021 Norris Trophy winner and what continues to propel his success. He finished the regular season fourth among all skaters and first among all defensemen in Game Score Value Added (GSVA), a stat created by The Athletic's Dom Luszczyszyn that measures a player's offensive and defensive impact (from '2022-23 NHL GSVA Leaderboard, The Athletic, 2/9/23). The Rangers star also has one of the highest hockey IQs in the league, a quality on full display when he's intercepting passes to prevent opponents from creating high-danger scoring chances or making jaw-dropping passes to create those chances for his own team.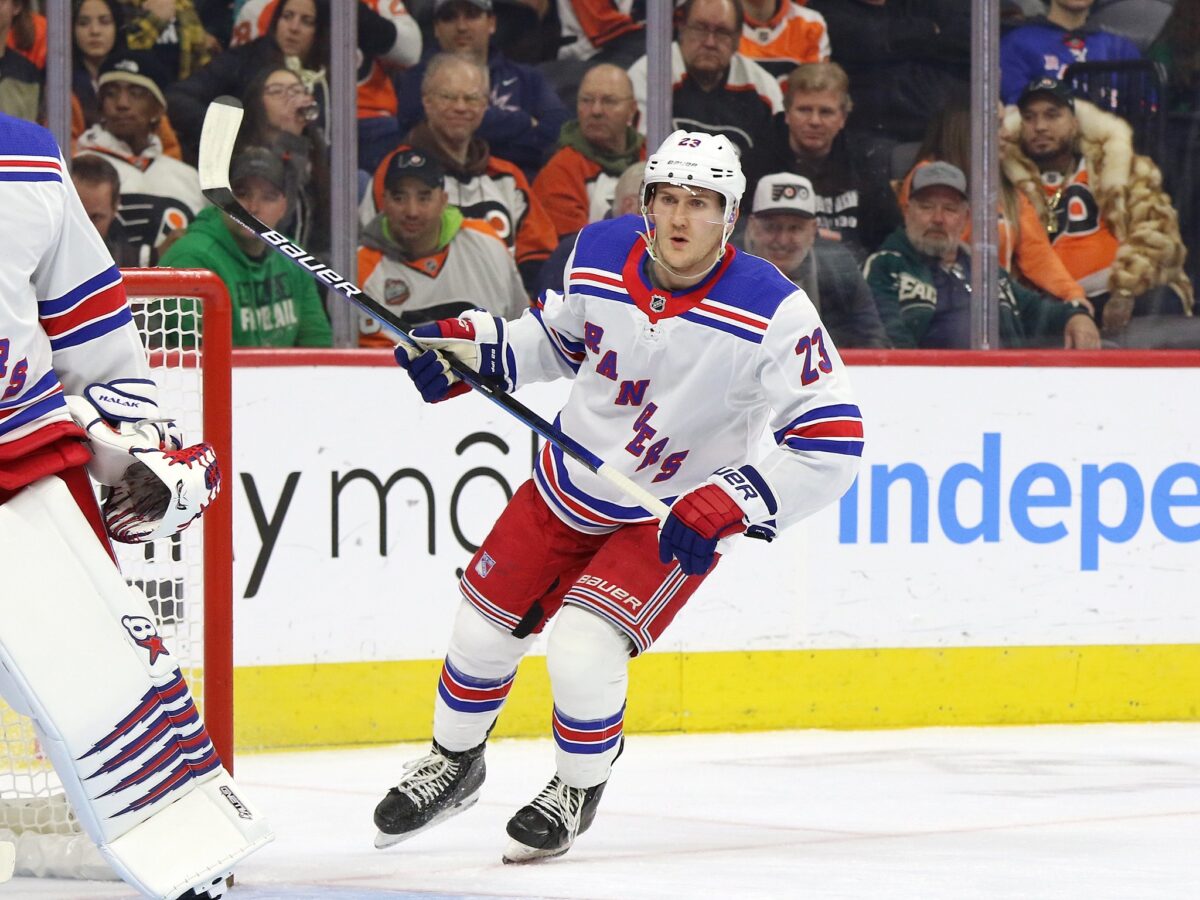 Karlsson, on the other hand, is all offense all the time. He earned 101 points this season, making him the first defenseman to record over 100 points since Brian Leetch did it in 1992. His historic season cements him as one of the best defensemen to ever play in the NHL and exemplifies why he's a future Hall of Famer. Karlsson's defense, however, leaves much to be desired. His defensive plus/minus is minus-24, meaning that he is actually a liability to his team in defensive situations. 
Karlsson's extremely lopsided game compared to Fox's more consistent game makes their likely battle for the Norris a consequential one, as it forces observers to consider what they want from a Norris winner.
This Year's Lasting Legacy
The Professional Hockey Writers Association (PHWA) awards the Norris Trophy to the defenseman "who demonstrates throughout the season the greatest all-round ability in the position." This description is a bit vague and leaves a lot of room for interpretation, especially considering the wide range of styles of play among NHL defensemen. 
Related: Rangers' Adam Fox Deserves More Hart Trophy Consideration
---
Latest News & Highlights
---
Should the Norris go to the defenseman who racks up the most points? The one who never gives up a quality shot? The one who best balances both? It's always been a challenge for PHWA members to litigate an answer, but this year's field doesn't allow voters to strike much of a compromise between these options. It forces them to determine how bad a defenseman's defense can be before it takes away from their offensive accomplishments, no matter how fantastic they may be.
If Fox takes home the Norris, Karlsson will be denied full recognition for putting together the best offensive performance by a defenseman in the 21st century. On the other hand, if Karlsson, who had a terrible year from a defensive perspective, wins it, Fox will forgo recognition for having a phenomenal season at both ends of the ice.
This Norris Trophy race is going to demonstrate what kind of defenseman this award is really for and could set a precedent for what voting could look like for years to come. Fox does exactly what the award description says. He totally encompasses what it's like for a player to have exceptional "all-round ability." And still, it might not be enough to win it this year.