The last game that Brian Boyle played as a member of the New York Rangers was Game 5 of the 2014 Stanley Cup Final. He has played for five teams since then, while the Blueshirts have undergone a rebuild and drastically changed their roster. The only Rangers from the 2013-14 team still under contract with the team for 2020-21 are Chris Kreider and Henrik Lundqvist.
Related: Brian Leetch – The Road to the 1994 Conn Smythe Trophy
After six seasons away, it makes sense for the Rangers to pursue Boyle in free agency as the gritty, veteran center would be very valuable for them without demanding a big contract.
Boyle's Successful First Stint with the Rangers
The Rangers traded a 2010 third-round pick to the Los Angeles Kings in order to acquire Boyle in 2009. He had a disappointing first season with New York in 2009-10, as he finished with just six points in 71 games. However, he broke out the following season, finishing with 21 goals and 14 assists, and proved to be an excellent defensive center. In total, he spent five seasons with the Blueshirts, tallying 44 goals and 46 assists in 355 games.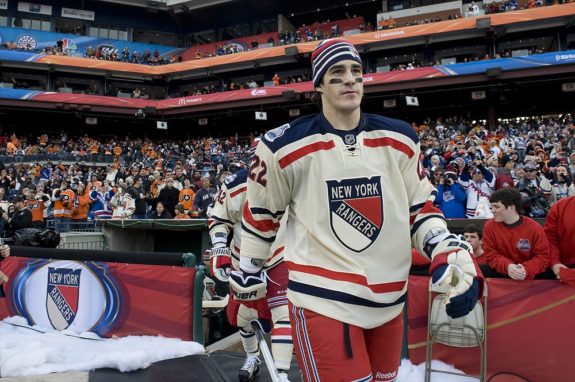 Boyle also stepped up for the Rangers in the postseason. In total, he finished with nine goals, including two shorthanded tallies, and 10 assists in 58 games combined in the 2011, 2012, 2013 and 2014 playoffs. He also had 73 blocked shots and 173 hits in those 58 games. During his Rangers career, he was a fantastic penalty-killer, a physical presence and was never afraid to stand up for teammates. He consistently went to the front of the net to make plays and won battles for loose pucks.
Boyle's Valuable Skillset
Boyle is a role player and he has always excelled in that role, which is why he has been such a valuable player. He wasn't a star player in New York, but was trustworthy defensively and chipped in offensively. At 6-foot-7, he is a physical player who never passes up an opportunity to throw checks. He uses his size to his advantage and uses his long reach to break up passes and block shots. The Rangers are one of the NHL's youngest teams and they could use his veteran leadership. He won the Masterton Trophy in 2018 with the New Jersey Devils after returning from leukemia.
While he is known for his defensive play, Boyle has still contributed offensively in recent years. In the 2018-19 season, he finished with 18 goals in 73 games as he started the season with the Devils and finished it with the Nashville Predators. He also finished with six goals and nine assists in 39 games with the Florida Panthers this season.
Signing Boyle Makes Sense for the Rangers
This season, the Rangers lacked depth at center. Mika Zibanejad was fantastic and Ryan Strome played well (although he benefited from playing on a line with Artemi Panarin) but no one else on the team stood out. In addition to that, none of the team's centers had a better faceoff percentage than Greg McKegg at 49.3 percent.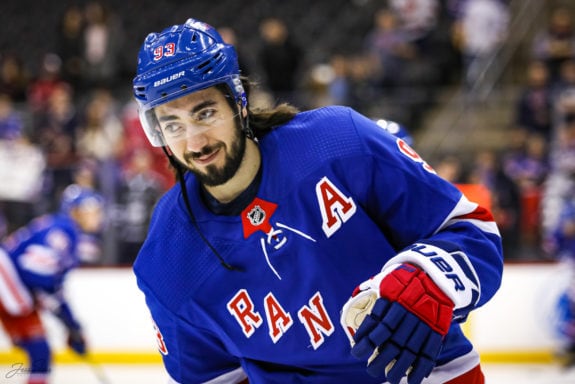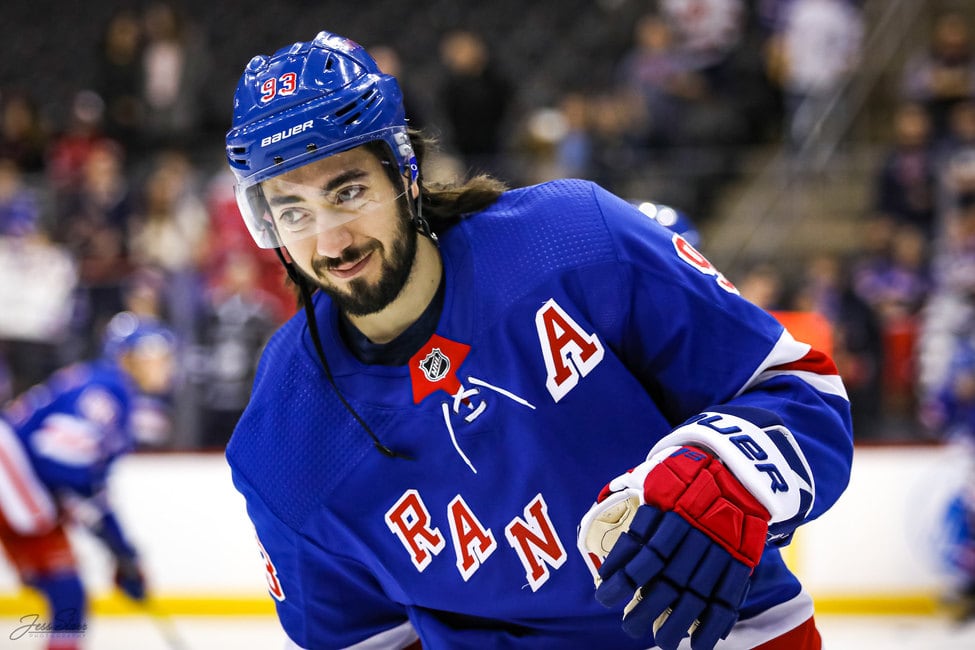 Boyle has been strong on faceoffs throughout his career and often took important ones against opposing teams' top centers during his first stint with the Rangers. His career faceoff percentage is 50.3 percent and he won 52.4 percent of the faceoffs he took last season.
Related: Walt Poddubny: Rangers' Brief and Tragic Star
In addition to his ability to win faceoffs, the Rangers would also benefit from Boyle's excellent play killing penalties. He has done it throughout his career and would be especially valuable if New York doesn't sign unrestricted free agent Jesper Fast this offseason. Last season, the Blueshirts had a 77.4 penalty-killing percentage, which ranked 23rd in the NHL. Boyle could certainly make a positive difference for them.
Moving Forward
The Rangers don't have much cap space heading into next season and they need to sign key restricted free agents like Strome, Tony DeAngelo and Brendan Lemieux. They won't be able to afford any stars in free agency this offseason but Boyle is a nice fit for the team and wouldn't be an expensive signing. Last season, he signed a one-year deal with the Panthers for less than $1 million.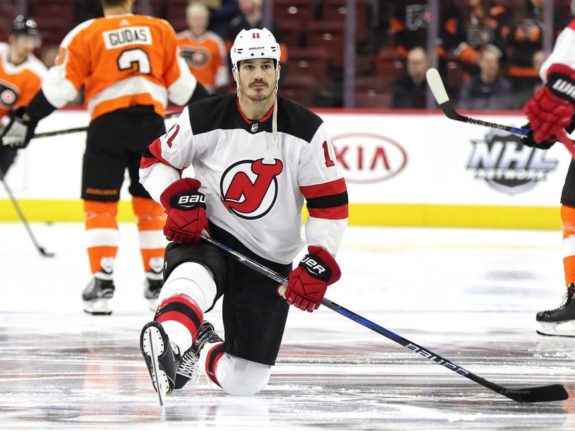 Getting Boyle on a similar deal would be a valuable pickup for the Rangers, as his skills would help address some of the team's most glaring weaknesses. His veteran leadership, along with his ability to win faceoffs and kill penalties makes him a good fit for the Blueshirts.
---
---