As the New York Rangers prepare for the 2018 NHL Draft, in which one of their three first-round picks is ninth overall, general manager Jeff Gorton and his staff are pulling double duty as they're also running a search for a new head coach. As those two efforts run parallel, they'll also have to complement each other if the Rangers' rebuild is to be effective.
The failures of this year's Rangers squad can be blamed on both the players and the coaches, as evidenced by the firing of Alain Vigneault and trade deadline firesale that saw a core group of players, including former captain Ryan McDonagh, traded away for draft picks and prospects. To get the most out of those prospects, the Rangers will need to find not just the best coach for the team they want to build, but the players who fit that style. The disconnect between players and coach cost a veteran roster built to contend a playoff appearance, and should serve as fair warning moving forward.
Disconnect Between Players and Coaches
From opening night, the Rangers' skaters never seemed to all be on the same page. If they scored, they couldn't defend, and vice versa. While both players and coaches, individually, had flaws that caused the inconsistency, the bigger issue was a disconnect between the two. Vigneault never seemed happy with the talent on his roster, particularly on defense, and the players never seemed particularly pleased with his style or lack of adjustments.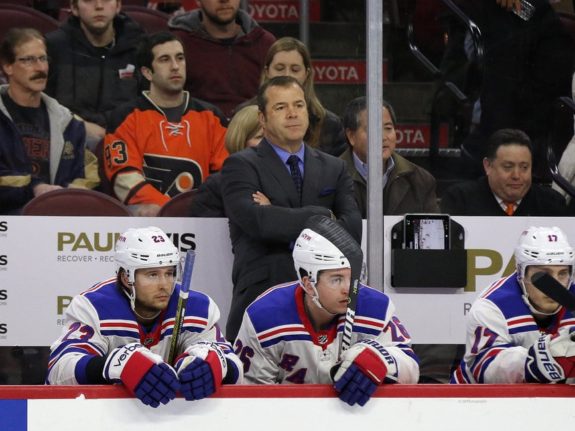 That was most plainly clear with talented 25-year-old J.T. Miller.
"I don't think it's a secret that A.V. and I were not a great fit," said Miller, who is now playing on Tampa Bay's top line after struggling to ever secure a top-six role under Vigneault. "I'd say there are better fits for both of us."
As the building of the coaching staff and roster are happening simultaneously, Gorton will need to be mindful of acquiring players who fit the new coach's style, as drafting someone like Miller only to find that he'll never get out of the next coach's doghouse would be a misstep. Failing to do their due diligence will sew a disconnect that keeps players from reaching their ceilings, and limits the team's potential to contend for a Stanley Cup.
The Dylan McIlrath Warning
Though a synergy between new players and the new coaching staff is a requirement, the front office will have to be wary of drafting and acquiring players who are too system-specific. Dylan McIlrath, drafted 10th overall in 2010, is a good example of how that can backfire.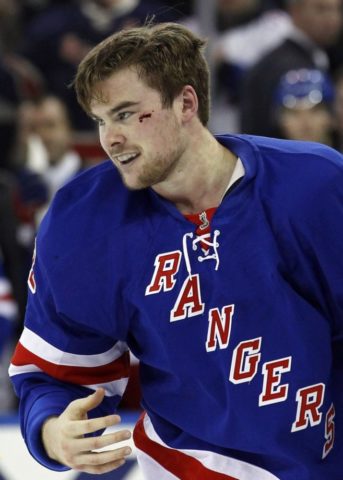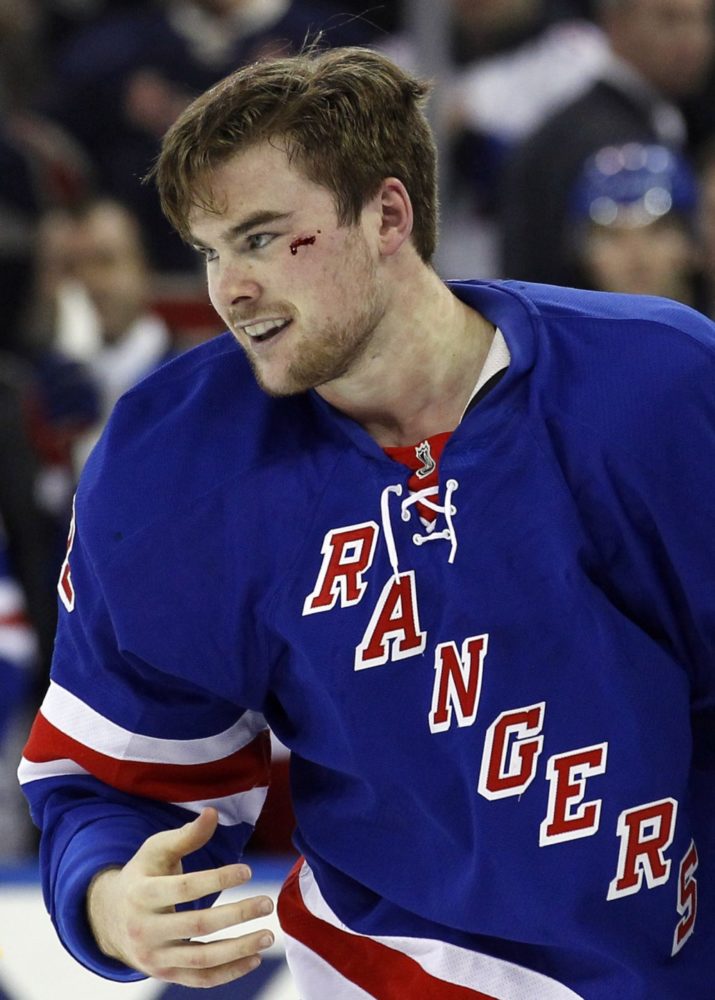 Selected to be a tough, no-nonsense blueliner, McIlrath embodied the type of physical play and attitude that head coach John Tortorella built his roster around.
"When this kid is 22, you're going to see a hell of an NHL hockey player. You're just not going to want to play him. Other teams are not going to want to come into Madison Square Garden," said director of player personnel Gordie Clarke.
Unfortunately, the game changed in the coming years, and the heavy-footed McIlrath never caught up to the evolving league. Had he been drafted five years earlier, he may have secured a role on a bruising Tortorella team. The Rangers went off the board to draft a specific style of player, though, and cost themselves superstar Vladimir Tarasenko or slick defenseman Cam Fowler as a result. McIlrath, instead of being an NHL All-Star like players selected behind him, appears to be a career AHL player.
No matter who is named New York's next coach, or what system they employ, drafting guys who fit is a smart play. But Gorton and his staff will have to be wary not to reach too far or pass on too much talent in the name of finding the right fit.
New Rangers Voice Must be Collective
The Rangers players, under Vigneault, never seemed to share any voice with the coaching staff. In fact, they had no voice at all and, often, played with little identity. As the rebuild takes shape, finding a collective voice that both the staff and players share will prove the greatest challenge and, perhaps, greatest necessity.
"I just think that after five years, we think it's time for a change,'' Gorton said after firing Vigneault. "The players needed a new voice and the organization needs a new coach as we go forward with our group.''
This change, however, shouldn't be singular and directed just towards the coaching staff. The Rangers need a cultural shift in which the players and coaches connect. While Gorton tried, and largely failed, to build a roster catered to Vigneault's needs, he now has the opportunity to start fresh and collaboratively build a roster and coaching staff that connects to avoid this season's pitfalls.
An Upstater and long-time Rangers follower, I've been writing about the Blueshirts off and on since college. My earliest memory is playing as the Rangers on NHL '95 for SNES, and, inconveniently, started watching as a kid right after the 1994 Cup. I look to find a balance between analytics and eyeballs, and wish it was easier to write about board play.