New York Rangers President/general manager (GM) Chris Drury is undergoing a thorough process to find the club's next head coach. Former head coach Gerard Gallant and the organization agreed to part ways on May 6 following the Rangers' first-round series loss to the New Jersey Devils.
Following the feedback during player exit interviews and the differences he had with Gallant, GM Drury decided to part ways with the coach. He and the former Rangers coach engaged in a heated argument following the team's Game 4 loss to the Devils on April 24. Immediately following Game 7 on May 1, speculation emerged about Gallant's job security and continued up until the decision for him and the franchise to go their separate ways.
Head coaches with several years of experience and Stanley Cup championships in Darryl Sutter and Peter Laviolette are available for hire. Bruce Boudreau is another individual who has experience as a head coach in the league. Is hiring a veteran coach the best approach for the Rangers?
Would they benefit more from hiring a younger candidate, who is already a part of their organization? Let's take a look at why New York should consider Kris Knoblauch, the current head coach of their American Hockey League (AHL) affiliate, the Hartford Wolf Pack, to be its next head coach.
Knoblauch's Success As a Head Coach in Multiple Hockey Leagues
Knoblauch served as the head coach for the Kootenay Ice of the Western Hockey League (WHL) in 2010-11 and 2011-12. He then coached the Erie Otters of the Ontario Hockey League (OHL) from 2012-13 to 2016-17. The Otters made two appearances in the OHL Championship Series, winning the J. Ross Robertson Cup in 2017 under his tenure.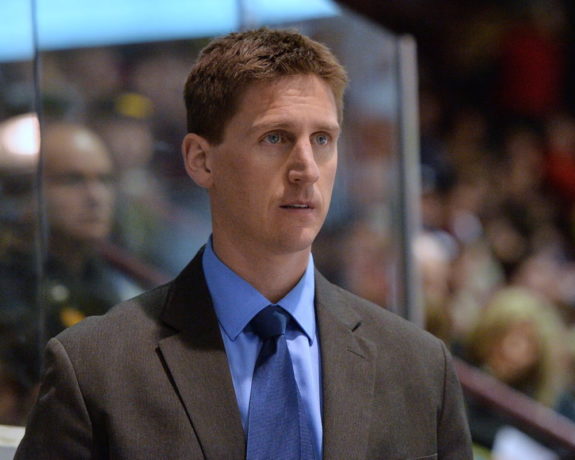 Knoblauch had a coaching record of 298-130-16-13 during his time coaching the Ice and Otters. Following his time in the OHL, he served as an assistant coach for the Philadelphia Flyers under then-head coach Dave Hakstol during the 2017-18 and 2018-19 seasons.
Knoblauch moved into his current head coaching position with the Wolf Pack in July 2019. The club finished 31-20-6-5 in its first season as head coach before the COVID-19 pandemic canceled what remained of the 2019-20 AHL season. The pandemic affected the following season as well as the club only played 24 games and finished with a 14-9-1-0 record with no postseason occurring, once again. Hartford struggled in his third season with the club as they did not qualify for the playoffs following a regular season finish of 32-32-6-2.
Related: Rangers News & Rumors: Gallant Out As Head Coach & More
---
Latest News & Highlights
---
During the 2020-21 NHL season, then-head coach of the Rangers, David Quinn, and his coaching staff were placed in COVID protocol leading Knoblauch to serve as New York's head coach for six games in which the team went 4-2-0. He coached two more games with the Rangers, in which they went 1-1-0, during 2022-23 when former coach Gallant entered COVID protocol.
The Wolf Pack have had their most success with Knoblauch as the head coach in 2022-23. The club clinched a playoff spot with a 35-26-4-7 record, their first postseason berth since 2014-15. Hartford has done well during their first appearance in the playoffs with him as the head coach.
The Wolf Pack defeated the Springfield Thunderbirds, 2-0, in a best-of-three Atlantic Division First Round Series in the 2023 Calder Cup Playoffs. Hartford beat the Providence Bruins, 3-1, in a best-of-five Atlantic Division Semifinal Series to advance to another best-of-five series in the Atlantic Division Final against the Hershey Bears.
Why Knoblauch Would Be A Good Fit For the Rangers
According to the New York Post's Ethan Sears, Dave Brown, the former assistant director of hockey operations for the Otters and then GM during Knoblauch's time as Erie's head coach, said the current Wolf Pack coach is "no doubt a relationship guy," (from 'Kris Knoblauch's AHL success, skills make him worthy Rangers candidate: 'Just got better,' New York Post, 5/7/23).
Brown mentioned that "[Knoblauch's] in-game ability to change at the moment was so good. And he could change how we played or adjust to what the other teams were doing. I knew that the time [in Erie] was gonna be short. He just got better." In addition to his emphasis on building relationships, Sears wrote that, according to Brown, Knoblauch is skilled at Xs and Os and making in-game adjustments. Gallant struggled with this during his two years as Rangers' head coach.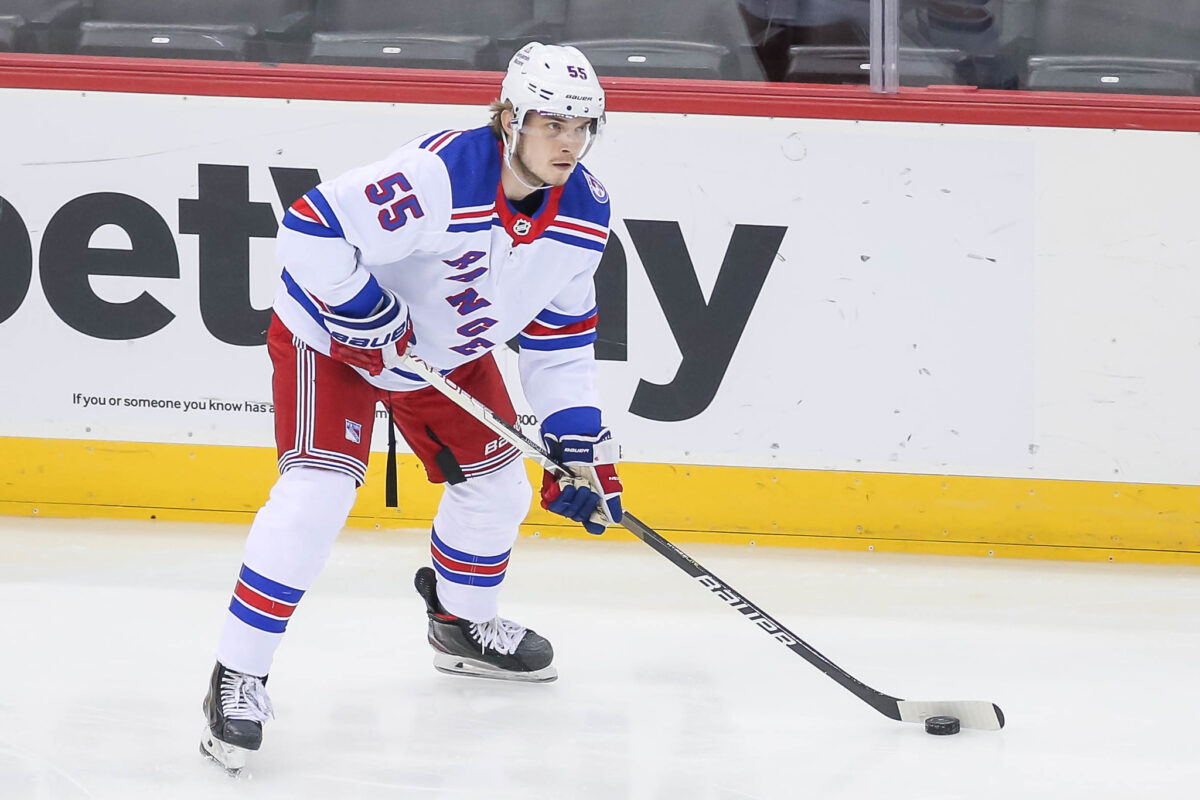 Rangers defenseman Ryan Lindgren commented about Knoblauch, and then-Wolf Pack and current New York assistant coach Gord Murphy in March 2021, "I played for them a little bit in Hartford [in 2019-20] and I really enjoyed them. They're two just outstanding people and great coaches. Very easy to talk to. So smart with the game, too."
Knoblauch Offers a Fresh Approach for the Rangers
After parting ways with Gallant, would veteran NHL head coaches, such as Sutter, Laviolette, Boudreau, or Mike Babcock bring a much different presence for the Rangers? The latest rumor is that Toronto Maple Leafs' head coach Sheldon Keefe could be a candidate as New York's head coach should he be let go from his current position if the Maple Leafs lose to the Florida Panthers in the second-round series.
Another rumored candidate is Pittsburgh Penguins head coach Mike Sullivan. Larry Brooks of the New York Post tweeted that the Maple Leafs GM Kyle Dubas would leave Toronto to become Pittsburgh's new GM and bring Keefe with him to be their new head coach. Sullivan would presumably be interviewed and accept an offer to become the next Rangers' coach. A lot has to fall into place for this to occur. Also, he agreed to a new contract extension on Aug. 30, 2022, with the Penguins, which does not begin until the 2023-24 season.
Hiring Knoblauch signifies the Rangers are willing to take a chance and make an uncharacteristic hire as head coach. Despite his inexperience coaching in the NHL, he appears to be on track to receive a head-coaching offer at some point in the future based on his success. If GM Drury hired an available coach such as Sutter, Laviolette, Boudreau, or Babcock, it would feel like the organization is making a hire with parallels to Gallant.
If the Rangers hire Knoblauch, it would signify they are willing to take a risk. Brooks wrote that New York has not made an offseason head-coaching hire within their system since 1973 (from 'Kris Knoblauch's AHL success gives Rangers internal option after Gerard Gallant's exit, New York Post, 5/6/23). The current Wolf Pack coach is great at building relationships, which is something athletes of this generation seem to respond well to. He represents a divergent candidate that New York needs to consider due to the crossroads the organization is at currently.
---
---