After months of rumors and speculation, the New York Rangers avoided going to arbitration with restricted free agent Ryan Strome and signed him to a two-year $9 million deal. New York should benefit from bringing the center back for plenty of reasons, and the contract is fairly inexpensive, given his impressive production last season.
Strome's Rise with the Rangers
Strome struggled with consistency before the Rangers traded for him during the 2018-19 season. He was the No. 5 overall pick in the 2011 NHL Draft and had 50 points for the New York Islanders in the 2014-15 season. However, he failed to play as well in his next few seasons and was traded to the Edmonton Oilers after the 2016-17 season. He was struggling with the Oilers during the 2018-19 season, with just two points in 18 games, when the Rangers acquired him in exchange for Ryan Spooner.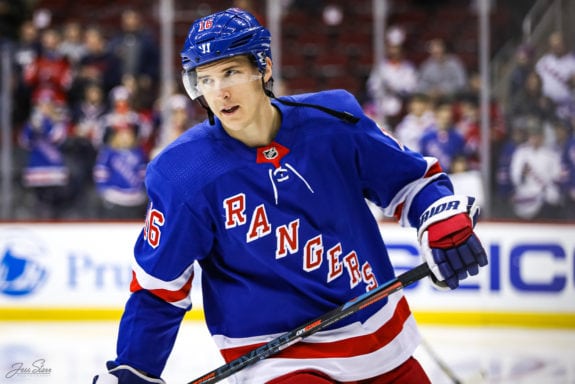 After a slow start, Strome quickly turned his season around with the Rangers, who slotted him in as the second-line center. Other than Mika Zibanejad, the Blueshirts lacked options at center when they made the trade, and still do.
Strome did a bit of everything for the Rangers, including killing penalties and helping on the power play. He showed he could be a two-way player and bring some grit to the team, which earned him more playing time.
Strome proved he could produce and be an effective offensive player. He finished the 2018-19 season with 18 goals and 15 assists in 63 games with the Rangers, with four goals and three assists coming on the power play. He also delivered two overtime goals.
Strome's 2019-20 Season
Strome's effective play earned him an opportunity to play on New York's second line last season, along with Jesper Fast and star winger Artemi Panarin. The three formed great chemistry and Strome benefited from playing alongside Panarin, who helped set up his linemates and capitalized on his own scoring opportunities.
Strome's confidence grew while playing alongside Panarin and it showed, as his offensive production increased dramatically. He finished with 18 goals, and a career-high 59 points in just 70 games, before the season was suspended due to the coronavirus pandemic.
While it was obvious that Strome benefited from playing alongside Panarin, the pair's chemistry also helped Panarin. He finished with 32 goals, 63 points and was plus-36, all of which were career-highs despite only playing 69 games last season. Their fantastic play allowed the Rangers to keep Panarin and Zibanejad on different lines, giving them two stellar lines.
Strome's Contract Gives the Rangers Flexibility
In addition to allowing New York's star winger to play with the same center, Strome's two-year deal gives the team flexibility, and if he plays as well as he did last season, he is certainly worth the $4.5 million cap hit.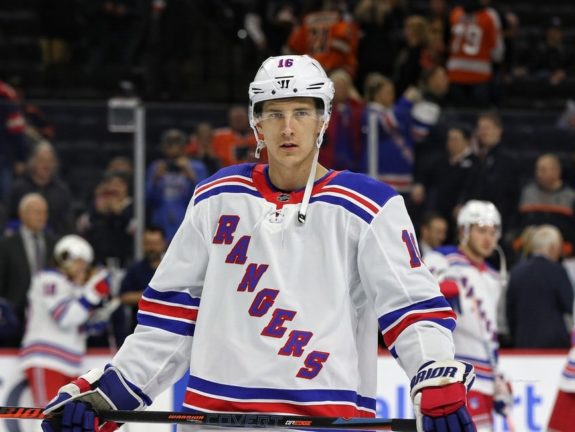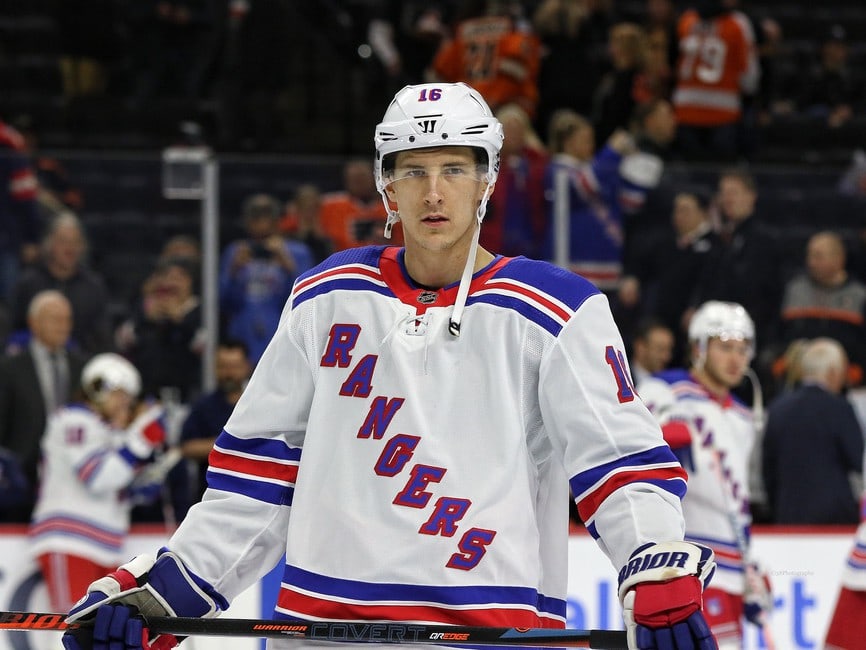 The signing also helps the Rangers because Strome will be an unrestricted free agent after this contract expires, and if he continues to play well, he may be worth too much for the Rangers to re-sign him. His contract allows the team to keep him at a reasonable price for the next two seasons.
On the contrary, if Strome struggles next season, the Rangers can look to trade him, but won't feel pressure to do so by the 2020-21 trade deadline because they'll still have him under contract for the 2021-22 season. The Blueshirts will also have the option of exposing him in the 2021 Expansion Draft if he struggles next season and the team decides to protect younger forwards instead.
Moving Forward
The Rangers should be happy to have Strome back on a reasonable contract and he should be happy to be back with the Blueshirts for another season, centering a line with Panarin. Fast, the third member of that line, signed with the Carolina Hurricanes this offseason, so a skilled young winger like Kaapo Kakko or Vitali Kravtsov may replace him.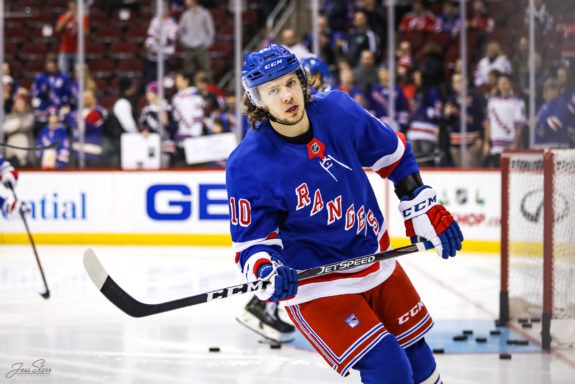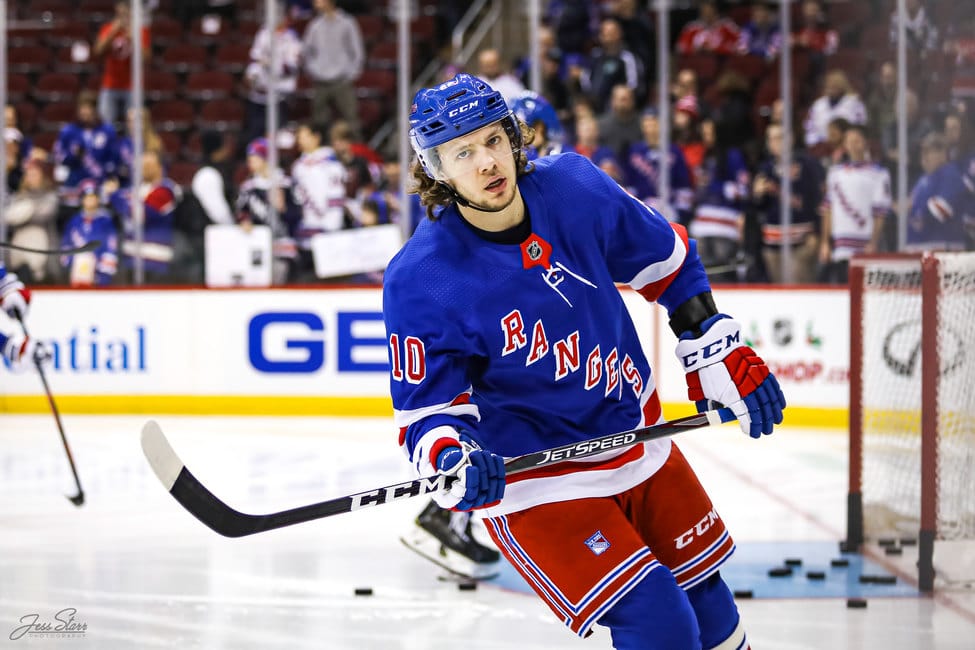 Strome should expect to be a key player for the Rangers next season, just as he was last season. He will play in all situations, including on the power play and the penalty kill. He averaged 19:35 in time on ice per game last season and should once again get plenty of ice time for the Blueshirts this season.
While it remains unclear if Strome is in the Rangers' long-term plans, he will help them next season in a situation that is beneficial to both him and the team. New York gets a valuable center back on a fair contract and he will get the opportunity to play with one of the best wingers in the NHL and help the Rangers chase a playoff spot.
As long as Strome stays healthy, continues to play with Panarin and keeps playing with confidence, he should have another successful season with the Rangers next season.
---
---