There is little denying the Montreal Canadiens have several bad contracts on their roster. However, there is a case to be made that the Habs are far from "saddled" with any of them, with defenseman Karl Alzner having recently been bought out. He clearly would have ranked on this list of the three worst contracts currently on the Canadiens heading into the 2021 season.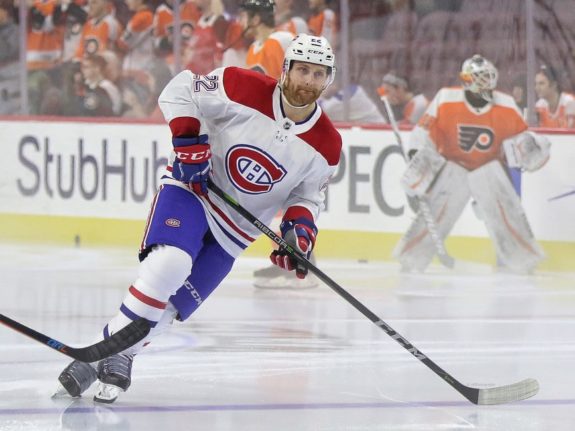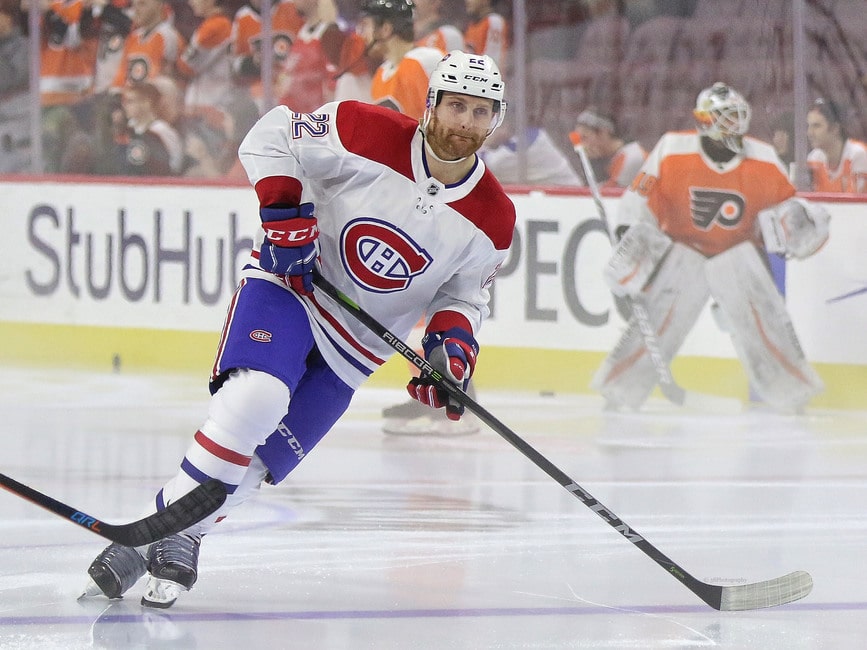 Without Alzner, if you look at what are arguably the three worst remaining contracts on the team, it's clear the Canadiens could be in far worse shape. After all, each player still projects to contribute a great deal to the Habs' potential success:
3. Shea Weber (14 years, $110 million)
Captain Shea Weber is the ultimate "negative-value guy." He's got a bad contract, but is still a great player. You might even be able to argue that his deal is well worth what he brings to the table, but until he's 41 when it runs out in 2026? Unlikely.
That's one element of the oft-analyzed trade for P.K. Subban that few of Weber's proponents ever bring up, because, even though the former suffered through a miserable season with the New Jersey Devils, he's still four years younger, can theoretically bounce back and, if he doesn't? The Devils can walk away from the pending unrestricted free agent. The Canadiens can't from Weber.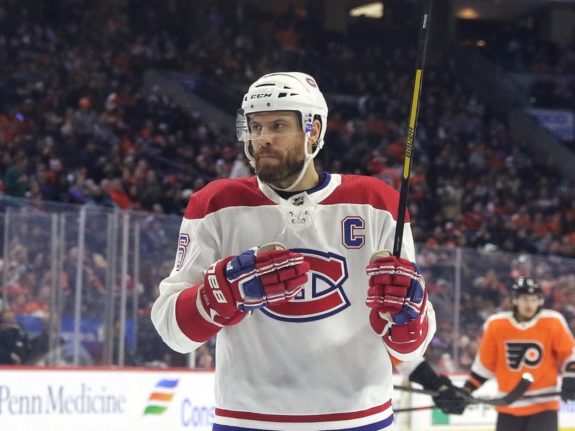 For some additional context, Subban is just two seasons removed from a campaign for which he was voted a James Norris Memorial Trophy finalist as a member of the Nashville Predators. So, a lot can clearly happen in two years. The Habs have got three sets of two years left with Weber.
2. Jake Allen (three years, $10.1 million)
Goalie Jake Allen may be the backup the Canadiens need, just not at the cap hit they would prefer. His $4.35 million hit is much more than the Canadiens would ideally spend on a No. 2, especially with the $81.5 million cap ceiling staying flat. True, Allen is projected to be more of a No. 1B, and to play more than starter Carey Price's backups in the past to give the latter more rest. Nevertheless, it's a horrible deal.
If you need proof, look at the two-year extension Allen signed soon after having been acquired from the St. Louis Blues. Starting in 2021-22, Allen will have a much more reasonable hit of $2.875 million. Considering it was signed without Allen having played a single game for the Canadiens, the pay cut was not performance-related. It's role-related.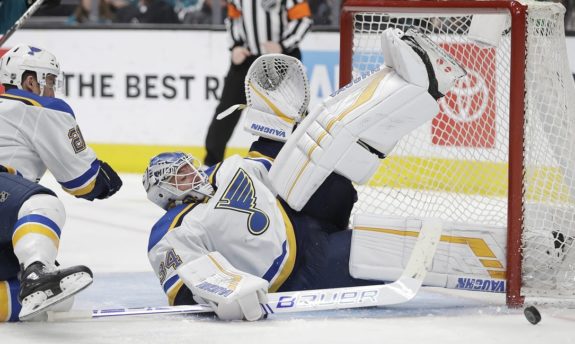 Allen signed his current contract back in 2016, when he was realistically poised to become the Blues' No. 1 goalie. Fast-forward four years later and it's clear Allen is better-suited to the 1B job he should now have behind Price. His contract just has to catch up to recent developments.
1. Carey Price (eight years, $84 million)
Allen's $4.35 million hit is bad enough. Combined with Price's $10.5 million hit, the Canadiens are devoting nearly $15 million to the goaltending position this coming season.
Not only is that the highest total in the NHL, but it's nearly $3 million more than the second-place Vegas Golden Knights (Marc-Andre Fleury, Robin Lehner; $12 million). For perspective, that's effectively one Joonas Korpisalo of the Columbus Blue Jackets. With Elvis Merzlikins, he helps make up one of the most cost-effective duos in the NHL ($6.8 million total, less than half the Habs' total).
The good news is the Canadiens are not completely doomed. Even though by all accounts Price as a 33-year-old has long since peaked (he's unlikely to win both the Hart Memorial and Vezina trophies in a single season again like he did in 2015; That's just logical), Price's performance these past playoffs is at least an indication he can still carry this team over certain stretches.
Price's .936 save percentage and 1.78 goals-against average over the 10 postseason games he got in is reason for optimism. Fans shouldn't expect him to post numbers like that over an entire season, but, seeing as they were at least in part due to five months of rest leading up to the improvised NHL posteason, Price can realistically rediscover some semblance of elite status with Allen playing behind him.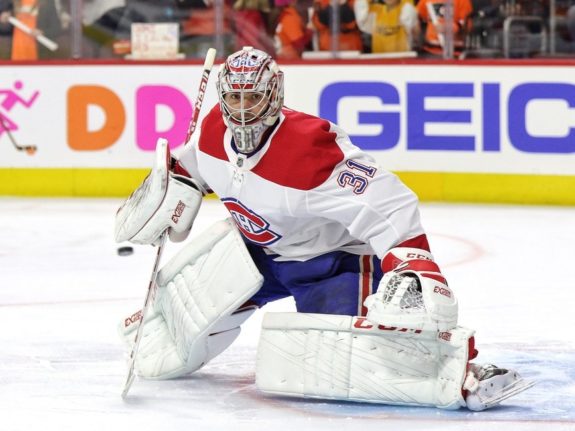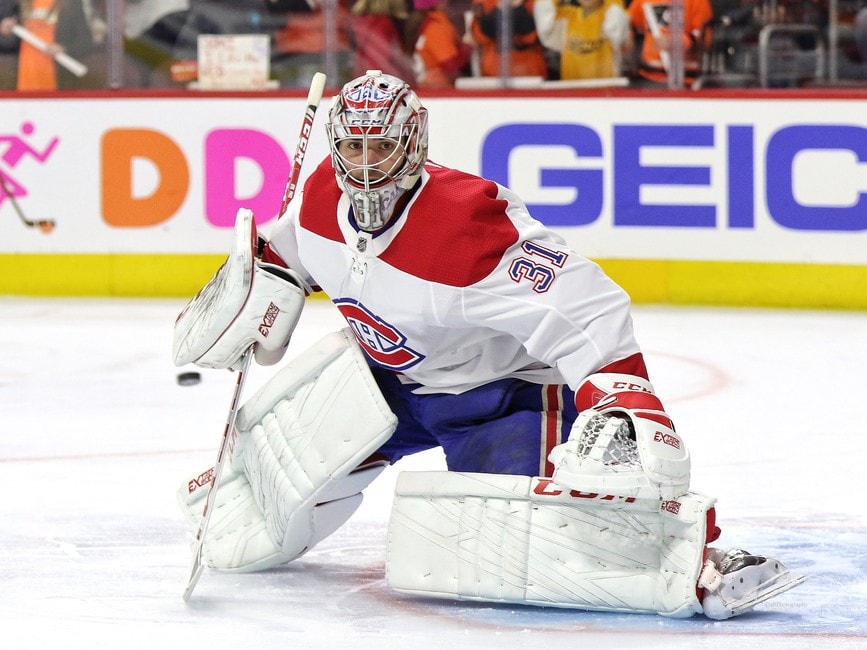 After all, as good as Price is, for this contract to make any kind of sense, he has to get results. The sad fact is he hadn't over the course of the previous three regular seasons, each of which failed to lead to a playoff berth (excluding this last one, which the global pandemic had a massive hand in).
Ultimately, Price simply can't help his contract being viewed with animosity. Barring a championship, the deal will always be considered horrible, because, if you're going to devote that kind of cap space to a goalie, it's Andrei Vasilevskiy of the Tampa Bay Lightning who's 26 and will only be 34 when his deal with a $9.5 million hit ends. Price, who has a long history of injuries, will be going on 39 when his expires.
So, it's clear general manager Marc Bergevin more so rewarded Price for his performance leading into the extension when it was signed three years ago than set out to pay him for his play during it. And, considering Price's checkered history of playoff success, even that rationale is hard to justify.
However, Bergevin's moves this past offseason are proof this team revolves around Price more than ever before. If there's any time to capitalize on his play, it's the present. It's at least the second-best option to winding back the clock five years… or even three when the deal was signed.
---
---