The 2013 NHL Entry Draft is fast approaching and the Detroit Red Wings actually have a first round draft pick. Unless they decide to trade their pick away, it will only be their fifth first round selection in the last 10 drafts. It is also their highest draft pick (18th) in the new millenium, one higher than in 2005 when Jakub Kindl was taken 19th overall. To celebrate the Wings' most recent first round selections (or lack thereof) let's take a look at who they drafted, and who could have become a Detroit Red Wing. I looked at who the Wings draft pick was, and who they should've taken instead. The Wings have only had 10 picks in the past 19 drafts, so back to 1993 we go.
1993: Todd Bertuzzi
Actual pick: Anders Eriksson, 23rd overall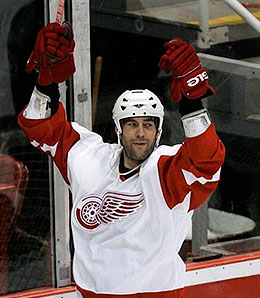 The current Red Wing was selected by the New York Islanders with the very next pick. During his prime he was an offensive powerhouse playing in Vancouver alongside Brendan Morrison and Markus Naslund. With 754 points in 1100 career NHL games, only Paul Kariya (4th) and Jason Arnott (7th) have more career points amongst first rounders from that year.
1994: Patrik Elias
Actual pick: Yan Golubovsky, 23rd overall
The Devil-for-life was selected by New Jersey with the second last pick of the second round. The one time captain of the Devils holds the career franchise records for points, goals, and game-winning goals. He also holds the franchise record for single-season points. Two Stanley Cups and an Olympic bronze medal, Elias knows how to win and would've looked great with a winged wheel on his chest. With his 930 career points, he only trails Daniel Alfredsson for players taken in the 1994 draft.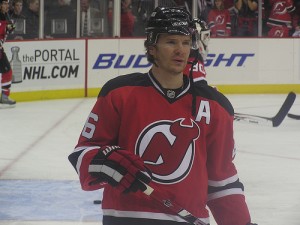 1995: Georges Laraque
Actual pick: Maxim Kuznetsov, 26th overall
With the last pick of the first round, the Wings very well could have one of the toughest players of his generation. They had one of the toughest players in Bob Probert and maybe his off-ice antics deterred them from taking the enforcer, but he could've been the physical support on a team that was often loaded with skill players through the early 2000s and lacked a certain level of grit (remember: signing Brad May). With 29 points being his career best for points, he was certainly not renowned for his offensive touch.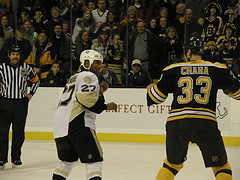 1996: Zdeno Chara
Actual pick: Jesse Wallin, 26th overall
He wasn't taken until the third round of the draft, but Zdeno Chara is unquestionably one of the best defencemen today. Big, strong, and incredibly tough to play against, he wouldve been a nice compliment to Nicklas Lidstrom on the blueline. He is only the second European, and first Slovakian, to captain his team to a Stanley Cup. He also has the hardest shot ever, recorded at 108.8 miles per hour at the 2012 All-Star game. He has won five straight hardest shot titles and one James Norris Memorial Trophy for best defenceman. The tallest player ever to play in the NHL is certainly a player you would rather play with than against.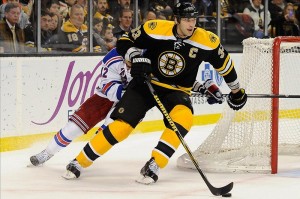 1998: Mike Fisher
Actual pick: Jiri Fischer, 25th overall
The Wings went with Fischer, but should've gone with Fisher. Jiri was a member of the 2002 Cup championship, but his career was unfortunately cut short due to heart problems after suffering a cardiac arrest during a game in 2005. The Stanley Cup has so far eluded Mike, picked 44th by Ottawa, but he was a key member of the Nashville squad that eliminated the Wings a year ago. His two way style would be a great match with the Wings. Not to mention, Carrie Underwood would look better in red than yellow.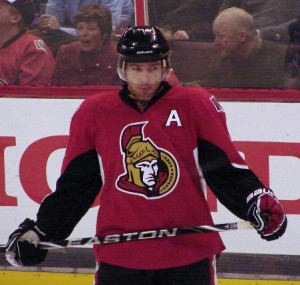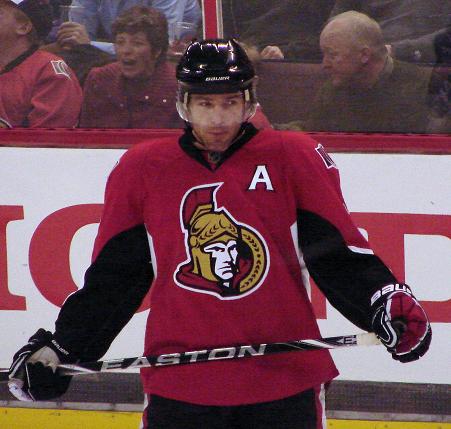 2000: Niklas Kronwall (actual pick, 29th overall)

The Wings made, without a doubt, the right choice by selecting Kronwall. The Wings' alternate captain has developed into the team's top defenceman. He had the opportunity to learn under the legendary Lidstrom and in his first season without the future hall of famer, Kronwall was a huge contributor to the Wings making the playoffs. His statistics may not be flashy, but his physical style keeps opponents honest and his offensive upside gives the Wings scoring from the point. He finished fourth in team scoring this year and best among the defencemen.
2005: Tuukka Rask
Actual pick: Jakub Kindl, 19th overall
Two picks after the Wings picked Kindl, Toronto nabbed the Finnish netminder and proceded to trade him away in the first questionable trade made with Boston. Now, Rask has won a Stanley Cup as a backup and backstopped the Bruins within two wins of another championship. Rask posted a .940 save percentage in the shortened regular season and shut down two of the league's top offences in the playoffs. A Howard-Rask combination would look great between the pipes for the Wings.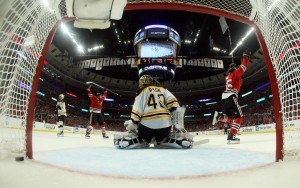 2007: P.K. Subban
Actual pick: Brendan Smith, 27th overall
With the 43rd pick of the draft, the Montreal Canadiens found themselves a star. After he was drafted he started making a name for himself on the world stage winning back to back World Junior Championships in 2008 and 2009 as a member of team Canada. Only three seasons into his NHL career, Subban has already won his first Norris trophy. His energy and passion make him a favourite among his fans, but he is strongly disliked by his foes.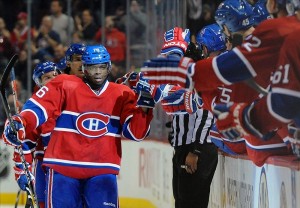 2008: Slava Voynov
Actual pick: Thomas McCollum, 30th overall
Taken two picks later by the Los Angeles, Voynov is another great young defenceman selected by the Kings. In only his second NHL season, Voynov already has a Stanley Cup and was one of the Kings' best players in their run to the Western Conference final this year. He put up 25 points in the shortened regular season, but really came into his own in the playoffs where he scored six goals and 13 points which tied him for the team lead in both categories.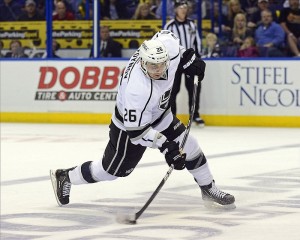 2010: Emerson Etem
Actual pick: Riley Sheahan, 21st overall
The speedy winger, picked 29th by the Ducks, was one of the most dangerous Anaheim players in the first round series against the Wings this year. In that series his speed was a constant threat and he scored five points in the seven games. In his last season of junior, the California native scored 61 goals and 107 points for the Medicine Hat Tigers. After hist first year of professional hockey, it is apparent that his speed and offensive capabilities are going to make Etem a dangerous player for years to come.