After years of frustrating results, the Edmonton Oilers finally made some progress in terms of playoff success last season, advancing to the Western Conference Final, where they then ran into the eventual Stanley Cup winner in the Colorado Avalanche. While that series did end up being a sweep, it still felt as though this team had taken a big step forward, resulting in many fans believing that Connor McDavid and company could be ready to take home the Cup in 2022-23.
Related: The Good: Ranking Oilers Best Free Agent Signings Since 2020
Through a good chunk of the 2022-23 season, doubts started coming up as to whether or not this Oilers team was truly a Cup contender. They struggled with consistency and at times found themselves on the outside looking in when it came to the playoff picture. However, things have turned around for them as of late, and they once again are being considered a major threat in the West. Here are five reasons as to why this team is ready to hoist the Cup in just a few months time.
McDavid and Draisaitl's Dominance Hitting New Levels
There is no denying the fact that the Oilers have had the league's best scoring duo in some time in McDavid and Leon Draisaitl. The two of them are putting up numbers that we haven't seen in some time, and somehow seem to improve on them each and every season. That is certainly the case in 2022-23, as McDavid is already up to a ridiculous 134 points while Draisaitl is second in league scoring at 104.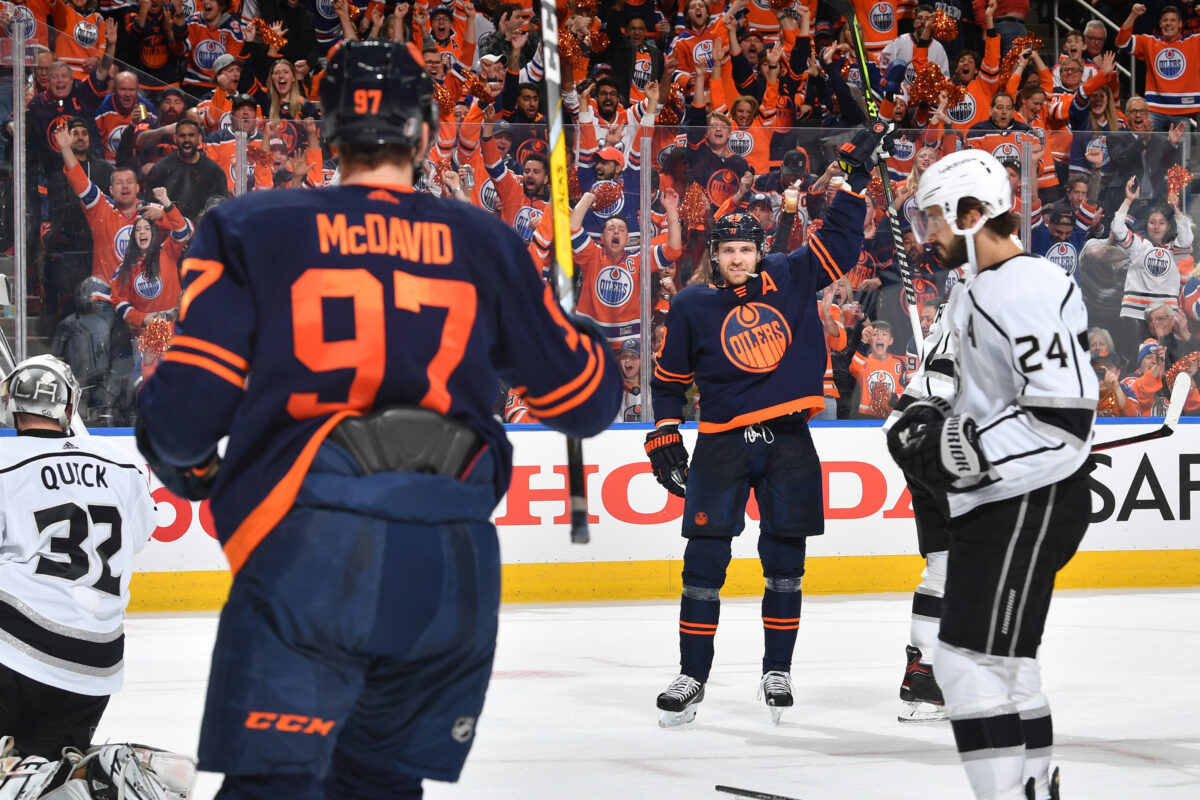 Despite their regular season dominance over the years, many continued to hold a "let's see them do it in the playoffs," type mindset. It appears to have motivated them, as they played arguably the best hockey we have ever seen from them in last year's postseason, registering a combined 55 points in just 32 games. The fact that they sat one in two in playoff scoring despite being swept in the Conference Final goes to show just how good they were.
---
---
Why last year's progress in the playoffs is so beneficial to this team is that both McDavid and Draisaitl now know and have the confidence that they can continue their ridiculous scoring totals in the playoffs. You can also guarantee that they quickly became aware of just how good you need to be to beat an elite team such as the Avalanche. Having that sour taste in their mouths after last year's outcome will have only motivated them that much more.
Plenty of Scoring Coming From Elsewhere
While McDavid and Draisaitl continue to get all the credit, this team is no longer one of just two players. The addition of Evander Kane proved to be a huge pickup for the Oilers last season, though injuries have limited him to just 29 games this season. He has still managed to be productive in that time with 13 goals and 24 points, but there are others who have stepped up significantly when he has been out of the lineup.
---
Latest News & Highlights
---
Ryan Nugent-Hopkins, who has been a very reliable two-way forward for this team for a number of years, is having a ridiculous offensive outbreak with 31 goals and 84 points through 70 games. Prior to this season, he had never broken the 30-goal marker nor had 70-plus points. His newfound confidence offensively has helped relieve pressure off of McDavid and Draisaitl, and has forced opposing teams to key in on him just as much.
Another who has stepped up tremendously in terms of offensive output is Zach Hyman. Just a season ago, the now 30-year-old put up career highs with 27 goals and 54 points in his first year as an Oiler. While that was impressive enough, it pales in comparison to the 30 goals and 74 points he has in just 67 games this season. Even better is that he showed in last year's playoffs that he is able to raise his game on the biggest occasions, as he managed 11 goals in just 16 outings.
Ekholm Has Raised Play of Entire Blue Line
Days prior to this year's trade deadline, Ken Holland did what his fan base was begging for and acquired a top-end defenseman in Mattias Ekholm. This move was certainly a bit of a risk given that Tyson Barrie — a key member of this team's power play for the past two and a half seasons — was the man headed the other way. From what we have seen to this point, however, this trade can't be considered anything other than a gigantic win for the Oilers.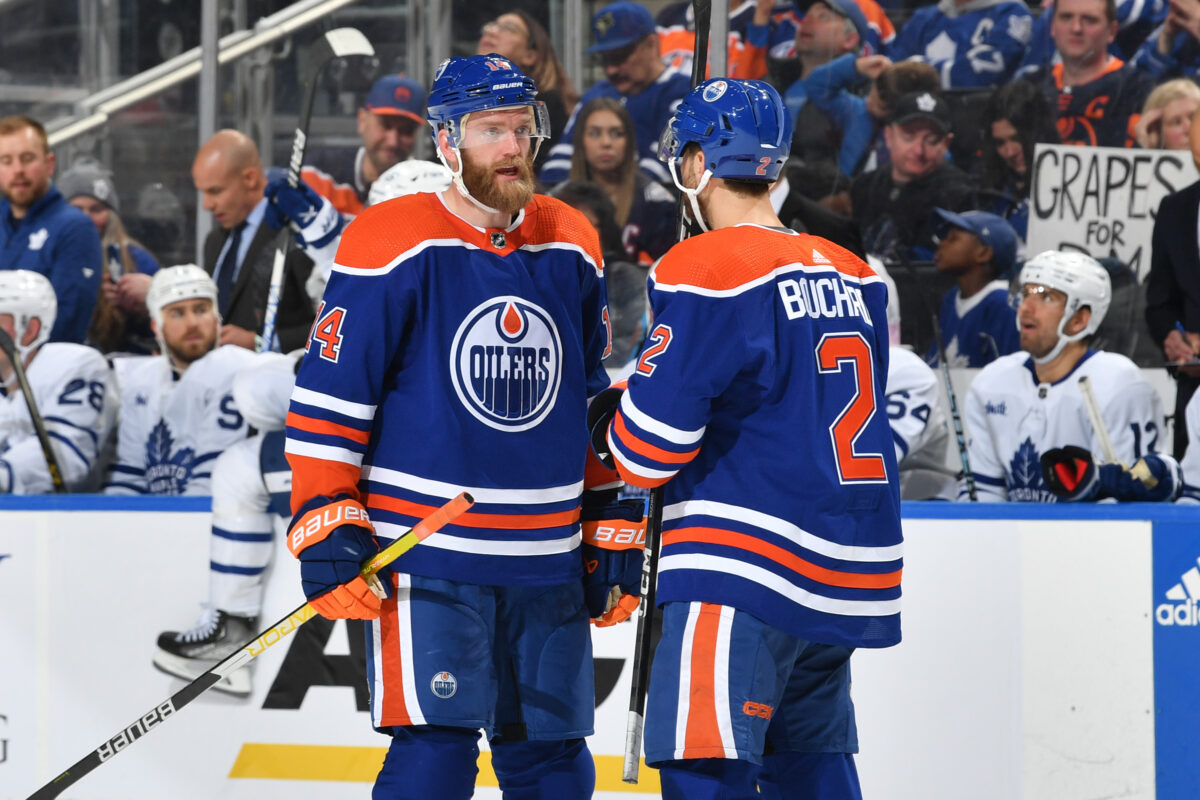 Not only has Ekholm himself played fantastic, but it seems his confidence and calmness on the back end has helped elevate the entire Oilers' defensive core. Evan Bouchard in particular seems much more comfortable playing alongside the Swedish veteran at even strength, while his play on the power play without Barrie in the fold has looked promising as well.
When acquiring Ekholm, Oilers fans were aware that they were getting one of the game's better shutdown defensemen. However, there likely weren't many that realized he can be quite good offensively as well, as he has seven points through nine games thus far. This isn't exactly unheard of from him, as he did have 44 points back in the 2018-19 season, though he simply didn't need to show that side of his game as often given that he was playing with one of the league's best in Roman Josi.
Oilers Are a Physically Intimidating Bunch
For years, especially throughout the decade of darkness, this Oilers team was one who far too often seemed to be lacking team toughness. They were often pushed around, and seemed to have little to no response, making it quite difficult on their then-young core in Taylor Hall, Jordan Eberle and Nugent-Hopkins to feel protected each and every shift.
That is no longer an issue with this Oilers team, as they have several up and down the lineup who aren't shy when it comes to throwing the body and always willing to oblige in a fight. Some have returned from last year in players such as Kane and Darnell Nurse, but both Klim Kostin and Vincent Desharnais have been pleasant surprises in that regard. Both are massive players who allow the rest of their teammates to feel a foot taller on the ice. That will be very important come the playoffs.
Division Title Still in Reach
While fans have a relatively good idea of what teams in the Pacific Division are playoff bound this year, who they will face off against in the first round remains a mystery. If the season were to end today, the Oilers would get the Los Angeles Kings for a second straight year, as the Kings sit second while the Oilers trail by four points for third.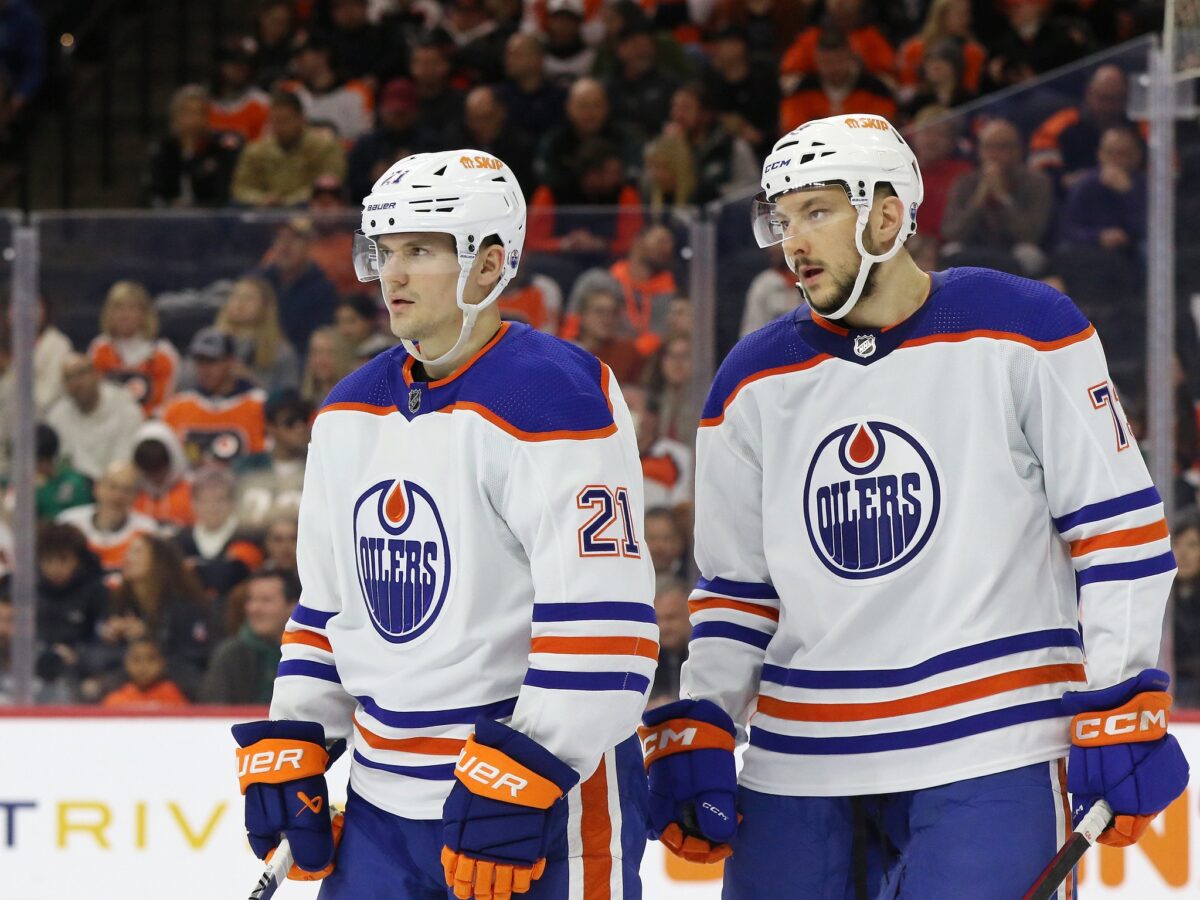 Currently, six points separates the top three spots in the Pacific, as the Vegas Golden Knights are leading the way with 92 points. All three have 12 games remaining on the season, meaning that the division title is still up for grabs should one team heat up or another cool off. It will only help add excitement to what should be a very exciting playoff run for Oilers fans.
---