It wasn't very pretty at times, but the Columbus Blue Jackets found a way to earn another two points on the road, despite being outplayed for different stretches of the game.
Cam Atkinson scored shorthanded. Sergei Bobrovsky made 32 saves, and the Columbus Blue Jackets left Detroit with a 4-1 victory on Friday night. The Blue Jackets now have a record of 16-5-4, continuing their historic start with each passing win. The win gives Columbus a 5-1-1 record in their last seven games in Detroit.
First Period
The Blue Jackets didn't waste any time to open the scoring. After Sam Gagner took a tripping penalty, it took all of 22 seconds for the shorthanded Blue Jackets to capitalize. A two-on-one developed after a blocked shot and Cam Atkinson went down the left-wing and buried a wrist shot on the short side. It wasn't one of Mike Green's finer moments.
Detroit rebounded after that early hiccup and played a lot in the Columbus zone. Sergei Bobrovsky made several key saves, including on Dylan Larkin. The Red Wings outshot the Blue Jackets 11-8 in the period.
Second Period
Detroit started out well in the second period. With Zach Werenski in the box for hooking, Dylan Larkin beat Sergei Bobrovsky to even the score. Then things got, well, let's say interesting.
Petr Mrazek tried to cover a puck about 15 feet away from his crease. He got no whistle and played the puck around the boards. While that happened, Boone Jenner was in a scrum in the corner. With all the attention on the scrum, the Blue Jackets kept playing and eventually got their reward. Brandon Dubinsky made it 2-1 Blue Jackets.
Then we got to witness some history. Lukas Sedlak scored his first NHL goal off a rebound from a centering pass. His goal made it 3-1 Blue Jackets, while knocking Mrazek from the game. Jimmy Howard came in and finished the period. Detroit led in shots 22-18 after the second.
Third Period
The third period belonged to Bobrovsky. He made save after save especially when Detroit pressed at the end. Columbus did a nice job shutting the door. Their checking was better in the third than in the first two periods.
The Red Wings pulled Howard with just under three minutes left in the game. Although the Wings lived in the Blue Jackets end, they couldn't beat Bobrovsky. Then Sam Gagner capped the night by rolling a puck into the empty net, securing a 4-1 victory. Gagner, Atkinson and Sedlak each scored two points in the win.
Scoring Summary
First Period
CBJ – Cam Atkinson (9) unassisted
Second Period
DET – Dylan Larkin (9) assisted by Thomas Vanek and Frans Nielsen
CBJ – Brandon Dubinsky (3) assisted by Cam Atkinson and David Savard
CBJ – Lukas Sedlak (1st NHL goal) from Sam Gagner and Markus Nutivaara
Third Period
CBJ – Sam Gagner (11) assisted by Lukas Sedlak and Seth Jones
THW Three Stars
First: Sergei Bobrovsky (32 saves on 33 shots)
Second: Cam Atkinson (SHG, A)
Third: Dylan Larkin (G)
Next Up:
New York Islanders at Columbus Blue Jackets
Nationwide Arena, 7:00 PM EST on Saturday, Dec. 10
Broadcast Channels: Fox Sports Ohio/Fox Sports Go and CD 102.5 FM
2016-17 Meeting: First of the season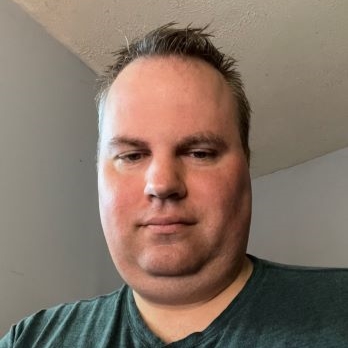 I am a fully credentialed writer who covers the Columbus Blue Jackets, Cleveland Monsters and Erie Otters as well as the Ontario Hockey League and NHL Draft. The 2021-22 season will mark eight seasons with the Hockey Writers. I am also the site's Credentials Manager.