The Ottawa Senators used a sound, disciplined approach to shut down the Columbus Blue Jackets 2-0 Thursday night at Nationwide Arena. Senators goalie Mike Condon was the story of the evening, stopping all 42 shots thrown his way.
Kyle Turris and Ryan Dzingel each scored goals for the Senators, who have now won their first two games of a difficult road trip. They head off to Toronto to finish the trip Saturday night on Hockey Night in Canada. The Blue Jackets got 26 saves from Sergei Bobrovsky. They couldn't solve Condon on this night.
---
First Period
The game started out with several whistles due to icing or stoppages. There were probably about 10 whistles in the first five minutes of the game. After both teams shook the rust off, the pace of the game picked up.
The Blue Jackets got some extended zone time. Their best chance came as a result of a Scott Hartnell shot. He one-timed the puck and Condon answered it. Then Brandon Saad got a good shot off only to have Condon get his arm on it.
Both teams then got their chance on the power play. Although the Blue Jackets didn't score, they spent 1:45 in the offensive zone. The Senators didn't get much going on their power play. They only mustered one shot. Then Erik Karlsson tipped the scales to the Senators' favor. He made an unreal pass.
Kyle Turris got a breakaway from it, froze Bobrovsky, and then roofed a backhand over Bobrovsky's pad. That gave the Senators a 1-0 lead. That assist from Karlsson gave him 17 points in his career against the Blue Jackets in 11 games and one period. Shots favored the Blue Jackets 13-10 after one.
Second Period
The second period will be remembered for the Blue Jackets' sloppy play. Incomplete passes, turnovers and missed opportunities were in abundance. Untimely penalties also hurt the Blue Jackets.
First, Josh Anderson got a hooking call after a turnover. Then Nick Foligno got his stick up into Dion Phaneuf's face. Although the Blue Jackets killed both penalties, the Senators got momentum. Just four seconds after Foligno's minor expired, Ryan Dzingel scored to make it 2-0. Shots favored the Senators 11-10 in the period. The Blue Jackets had a 23-21 advantage in shots after two periods.
Third Period
The third period became the Condon show. The Blue Jackets fired 19 shots on goal in the third period, including a couple that didn't count because they hit the post. They dominated possession and got nothing to show for it.
The Blue Jackets had a prime chance late in the third after the Senators took back-to-back penalties. First Marc Methot held Nick Foligno. Then when trying to play the puck, Condon cleared it on the fly into the stands. That gave the Blue Jackets a full minute of five-on-three. They couldn't convert on the five-on-three or five-on-four. It simply wasn't their night.
The Blue Jackets pulled Bobrovsky with over two minutes left in a last-ditch effort, but that too was unsuccessful. The Blue Jackets got shut out for just the third time this season. The Senators earned their second straight road win against a quality opponent.
---
Scoring Summary
FIRST PERIOD
OTT – Kyle Turris (16) assisted by Erik Karlsson and Marc Methot
SECOND PERIOD
OTT – Ryan Dzingel (9) assisted by Chris Wideman and Derick Brassard
THIRD PERIOD
No scoring.
THW Three Stars
First: Mike Condon (42-save shutout)
Second: Kyle Turris (game-winning goal)
Third: Ryan Dzingel (goal, played with flu)
---
NEXT UP:
Carolina Hurricanes at Columbus Blue Jackets
Nationwide Arena, 7:00 PM EST on Saturday, Jan. 21
TV Broadcast Channels: Fox Sports Ohio/Fox Sports Go and Fox Sports Carolinas
2016-17 Meetings: Hurricanes defeated Blue Jackets 5-3 on Jan. 10
Blue Jackets defeated Hurricanes 4-1 on Jan. 17
Ottawa Senators at Toronto Maple Leafs
Air Canada Centre, 7:00 PM EST on Saturday, Jan. 21
TV Broadcast Channels: CBC
2016-17 Meetings: Senators defeated Maple Leafs 5-4 on Oct. 12
Maple Leafs defeated Senators 4-2 on Jan. 14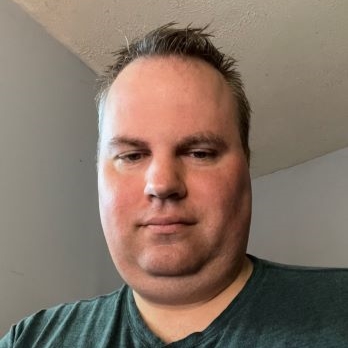 I am a fully credentialed writer who covers the Columbus Blue Jackets, Cleveland Monsters and Erie Otters as well as the Ontario Hockey League and NHL Draft. The 2021-22 season will mark eight seasons with the Hockey Writers. I am also the site's Credentials Manager.