It's odd saying we're in the NHL offseason in early November.
Obviously, a bunch of unique circumstances have led us to this point, with the burning question on everyone's minds being when will we again see NHL hockey. That is especially true for teams that did not take part in the return to play, such as the Detroit Red Wings. Today, I'll be going over what I believe the length of the season will be, who are the Red Wings most likely opponents, and where might all of this take place.
Buckle up, because this could take a while.
Determining the Length of the Season
It seems very unlikely that we're going to see a full 82 games played in 2020-21. In 2019-20, the NHL planned an 82-game regular season that would take place from Oct. 2 to April 4, a total of 186 days. If the NHL wanted to play 82 games over 186 days starting on Jan. 1, the regular season wouldn't conclude until July 6.
Two past seasons that fans should keep in mind are the lockout-shortened seasons of 2012-13 and 1994-95, the latter Stanley Cup Final seeing the Red Wings swept by the New Jersey Devils. In both seasons, the NHL played 48 games starting in January with the Stanley Cup being handed out on the 24th of June in 2013 and 1995, respectively. The NHL reportedly won't play anything less than 48 games but it might be the best option if the league wants to return to a "normal" schedule for the 2021-22 season.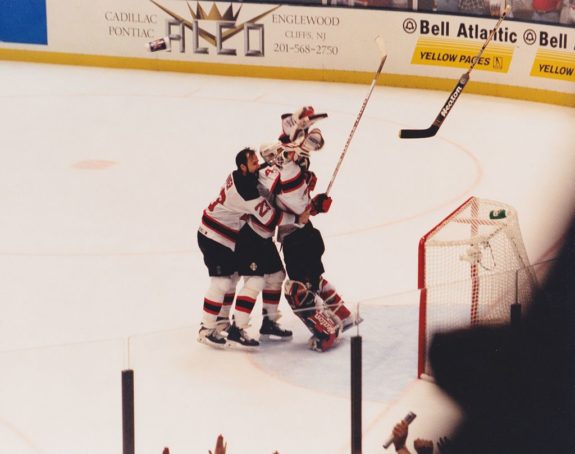 However, the NHL will certainly want to earn back any losses due to COVID-19 so they could decide to play anywhere from 48 to 82 games next season. This could be the first time since the Original Six, excluding lockout-shortened seasons, that the league schedules 70 or fewer regular-season games for teams. I'm not sure how many current fans remember the 1966-67 season (I certainly don't), so this will be new for everyone.
One thing to keep in mind is that the league's US TV rightsholder, NBC, also has the TV rights for the upcoming Tokyo Olympics. The Opening Ceremonies are scheduled for July 23 and, as Meg James and Stephen Battaglio of the LA Times note, the Summer Olympics are such a big draw that there is no way NBC bumps the Olympics for NHL coverage (from 'No Summer Olympics in Tokyo. Why it matters to NBC,' LA Times, 03/24/2020). It just won't happen, so the NHL will want to wrap everything up before July 23.
Who Will the Red Wings Play?
Currently, the Red Wings are members of the Atlantic Division, which features three teams from Canada and two from Florida. There have been ongoing discussions about a potential All-Canadian Division, in which all seven Canadian teams would play against one another north of the border. While it makes sense from a travel perspective, it will be tough seeing the Red Wings miss out on playing two of their Canadian rivals in the Toronto Maple Leafs and Montreal Canadiens.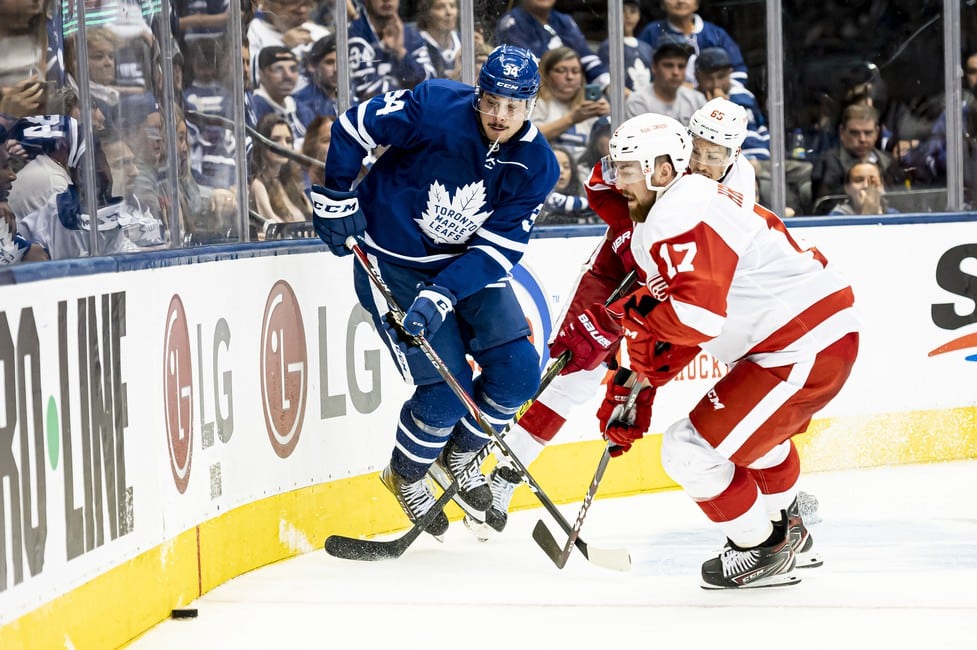 The most logical decision would be to play teams that are the shortest distance to travel. It would help limit costs while also reducing a team's footprint in the pandemic. TSN's Travis Yost created a table that estimated every American team's seven closest opponents as part of his plan to create an NHL season based on an All-Canadian Divison. For the Red Wings, their closest American counterparts include the Columbus Blue Jackets, Pittsburgh Penguins, Chicago Blackhawks, and Buffalo Sabres among others. Obviously, the Red Wings have had some history with the Penguins and Blackhawks but it could be slim pickings for rivalries and Atlantic Division matchups.
I don't see the Red Wings playing any Pacific Division teams this season. The only exception being that the team would be willing to stay in the Southwest for multiple weeks, possibly having to quarantine, and that seems extremely unlikely. Therefore, outside of Pacific Division and Canada teams, I think it's all up in the air as to who the Red Wings play.
Location, Location, Location
Going back to bubble hockey seems doubtful but it's an option that both the players and the league should look at. There were no cases of COVID-19 in either Edmonton or Toronto during the return to play and going back to a bubble would be a better financial decision than having teams travel around the country, potentially risking themselves to the disease. Maybe if the NHL had fulfilled some of the promises they made for the bubbles, the players wouldn't be so hesitant going back.
As of Tuesday, I couldn't find anywhere on Michigan.org about quarantining upon arrival or any restrictions on travelling throughout the state. They do mention CDC Guidelines about staying at least six feet apart, avoiding gathering in groups, and staying away from crowds. All of that will be taken into consideration should fans be allowed to return to Little Caesars Arena for potential Red Wings games.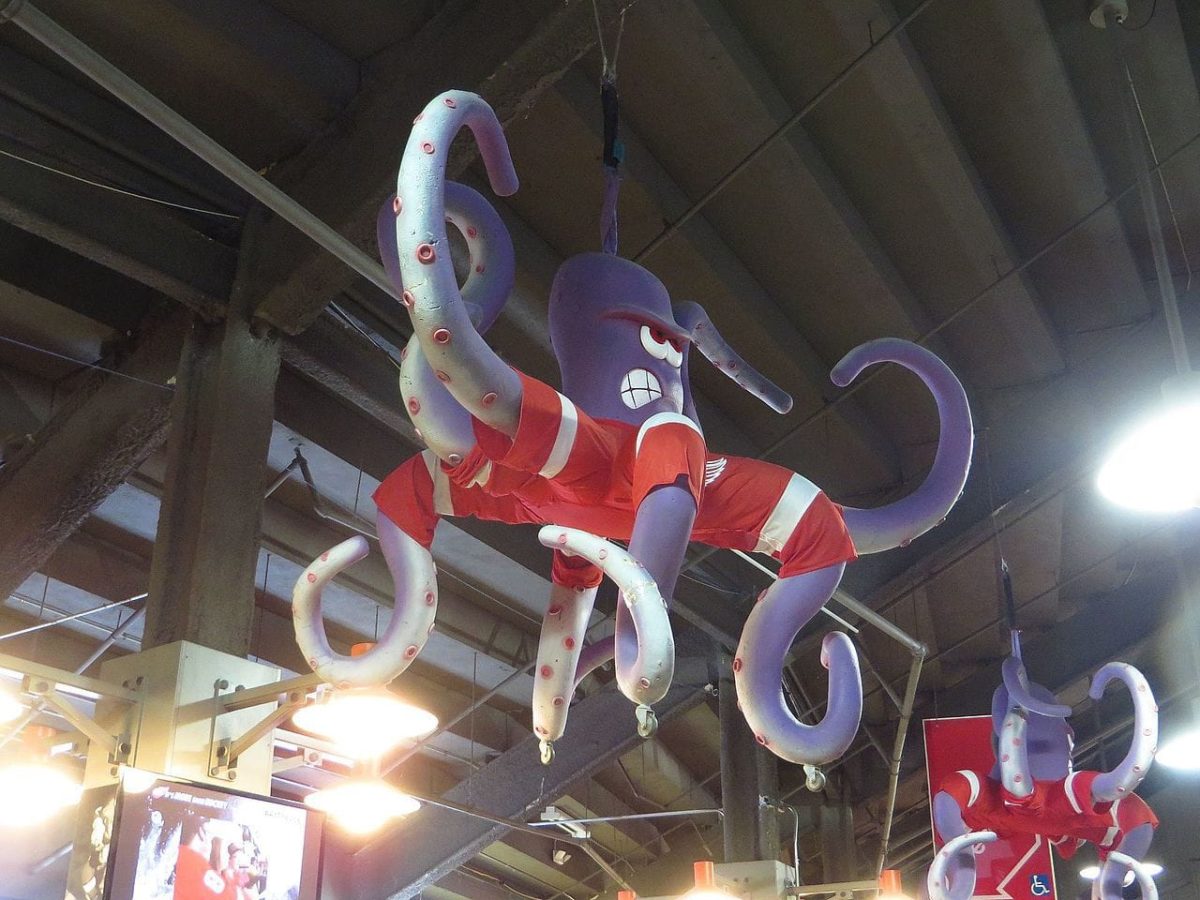 Currently, the arena is scheduled to host first and second-round action of the NCAA Division I Men's Basketball Tournament on March 18 and 20. This comes after the arena was scheduled to host this year's NCAA Frozen Four and Big 3 basketball championships before COVID-19 forced both events to be cancelled.
It's unclear what the attendance will look like for any future events, including for the Red Wings' co-tenant Detroit Pistons NBA franchise. Fellow THW writer Ted Stankey wrote a wonderful piece on when Washington Capitals fans might return to Capital One Arena and a lot of what he said applies to the Red Wings and their fans.
(To give you an idea from other sporting events in the state, the Detroit Lions did not have fans for home games in October nor their home game against the Indianapolis Colts on Nov. 1. Approximately 600 people, mostly family, were at the Michigan State-Michigan football game on Halloween in Ann Arbor, Michigan.)
The Red Wings Schedule Next Season Will Be…
Between 48 and 70 games is my guess for next season. Detroit will mostly play teams based in the Midwest and Northeast United States to make potential travel easier. I'll say they play anywhere from 15 to 40 games at home, in case we some sort of mid-season tournament or extended road trip that is part of their schedule. Crowd size for Red Wings home games could range from no attendance allowed to maybe 25 percent of arena capacity, which would be a manageable 5,000 people.
All of this is guesswork, of course, and I don't know that anyone knows what the plan for next season is yet, including the NHL. We're all on wait-and-see mode and hopefully, we'll get an update on next season by the end of November. For now, patience will be key as the Red Wings and the league find the best way to go about the 2020-21 season.
---
---