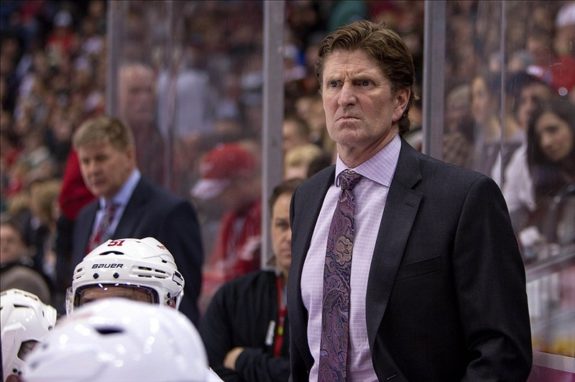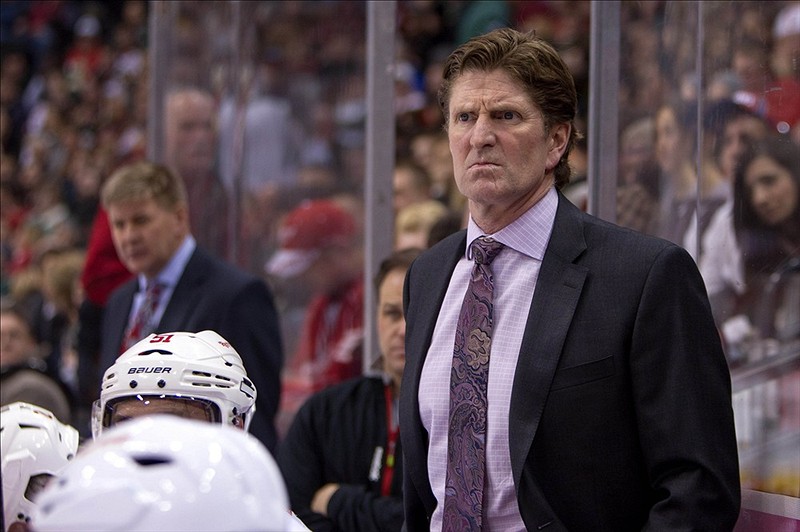 Detroit Red Wings coach Mike Babcock was on Detroit Sports 105.1 on Thursday morning to discuss a number of things including free agency, his contract, Dan Cleary and whether or not he's too tough as a coach.
Rather than giving the generic "we tried to get some free agents but they opted to go elsewhere" answer, Babcock said this when asked if players might think he's too tough as a coach.
If you don't want to be coached, don't come here. If you want to be pushed to be the best you can be, come here.
That's exactly the answer you want to hear from your coach. He's not feeling sorry for himself about the free agents he didn't get, he's not contemplating changing his coaching style so more players are willing to play for him, he's saying "this is what I'm all about, either take it or leave it."
And his resume speaks for itself: Two Olympic gold medals and one Stanley Cup.
In a world of clichés, it's refreshing to hear Babcock truthfully speak his mind about this ordeal.
Babcock also said this about being an intense coach, via Detroit Sports 105.1's Denny Kapp.
Babcock on his intensity w/ @RyanErmanniFox2 & @RicoBeard on @DSports1051… Great Stuff.. look for podcast later. pic.twitter.com/BvRbHiMcJ4

— Denny Kapp (@DennyKapp) July 17, 2014
Babcock struck me as a no-nonsense guy even though I've never met the man in person, and this quote exemplifies that perfectly. Sometimes, it's hard to make changes in an organization and it might make some people upset, but it's better to make some people mad than continuing to do things the wrong way.
With that being said, Babcock did admit Dan Cleary was a non-factor last year, but added he thought the Red Wings signed Cleary to a "great contract."
Babcock said Cleary has been working with trainer Mike Barwis, host of the new Discovery Channel show "American Muscle." Babcock was very straightforward with Cleary's role with the Red Wings this upcoming season.
If he's on one leg again like he was last year, he can't play on our team. If he's on two legs, he can help us win.
Babcock also spoke about his own contract situation. He has one more year left on his contract and stated in the interview he will not be discussing or working on his deal during the season.
"Ken Holland is at the lake, Mike Babock is at the lake. Neither party is concerned at all but we'll get it done" -Babcock on contract

— Denny Kapp (@DennyKapp) July 17, 2014
He also hinted that maybe some free agents did not want to come to Detroit because he only has one year left on his contract.
It's good to hear Babcock admit the team has made mistakes, but it's also good to know he is confident with the team he has and is confident the farm system can help the team continue to get better year after year.
This offseason wasn't the best for the Red Wings, but Babcock isn't letting that deter him from putting out a winning team. It's very possible they struggle to make the playoffs again, but you wouldn't know it talking to Babcock.