What's The Grind Line? Apart from the once-famous line of Kris Draper, Kirk Maltby, and either Joe Kocur or Darren McCarty, The Grind Line is also The Hockey Writers' weekly column about the Detroit Red Wings. Jacob Messing, Griffin Schroeder, and Tony Wolak are the muckers who make up THW's forechecking unit and sound off on Red Wings topics.
---
Having lost 15 of their last 18 games, the Detroit Red Wings are in an impressive free fall. They were eliminated from the Stanley Cup Playoffs after their 1-0 loss to the Washington Capitals on Thursday and are currently fifth-worst in the league with a chance to drop even further.
While the fall is a necessary pain that the organization must go through in order to get back to relevance, a 10-game losing streak attached to a dated brand that calls itself "Hockeytown" is rather embarrassing. One would think that owner Chris Ilitch would offer a word of encouragement or general comment to the faithful on the crumbling empire his late father helped build. Thus far, however, he has been silent and recently declined to reveal any details on Ken Holland's contract situation.
In this week's edition of The Grind Line, The Hockey Writers Red Wings coverage team steps into the owner's chair and pens their "state of the Red Wings" address to the team's fans, commenting on the direction of the team moving forward.
Griffin Schroeder: Embrace the Pain
"Hockeytown," it's time to be honest.
While the Winged Wheel has become synonymous with Stanley Cups, the expectation of winning, and a tradition that rivals other organizations, it's time to humble ourselves and take a step back for future growth.
Over the past nine seasons, the team has won just three playoff series and it's been a decade since the last Stanley Cup Championship. While the 25-year playoff streak brought an overdose of glory and prestige, we are now experiencing its long-term effects.
The salary cap will prevent the Wings from ever recapturing the star power of years past when Luc Robitaille was patrolling the fourth line in 2002. Our new stars will have to come through the entry draft, a shining display of our organizational brain trust.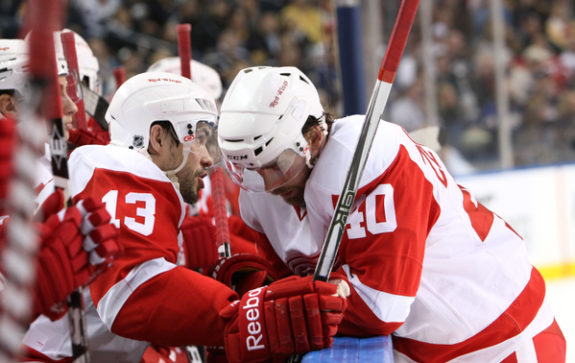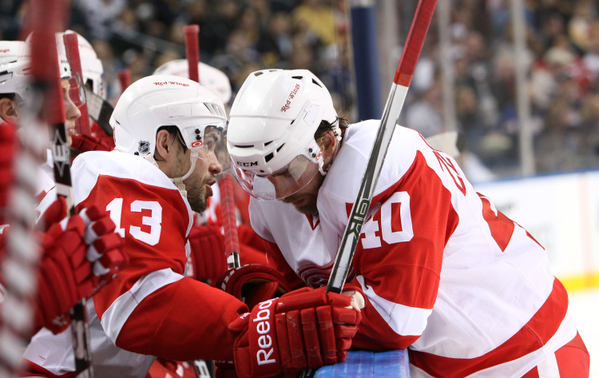 Fortune came with Pavel Datsyuk and Henrik Zetterberg, as it allowed the run of success to extend a decade. Gustav Nyquist and Tomas Tatar were nice additions but the star power has shifted to the top of the draft and our complementary talent is not enough in today's league.
Unfortunately, the only way to have a chance at this top-tier talent is the necessary pain that we are experiencing now. Through this period, the team will be getting younger as we transition to an unfamiliar era with a roster of names foreign to the casual supporter. In this process, we have to part ways with fan favorites like Tatar and will likely need to make more moves in the months and years ahead.
In the past 25 years, we captured four Stanley Cups, six conference championships, six Presidents' Trophies, and 14 division championships. From 1990-2016, we won 1133 games in the regular season and 170 more in the playoffs, both the most in the NHL.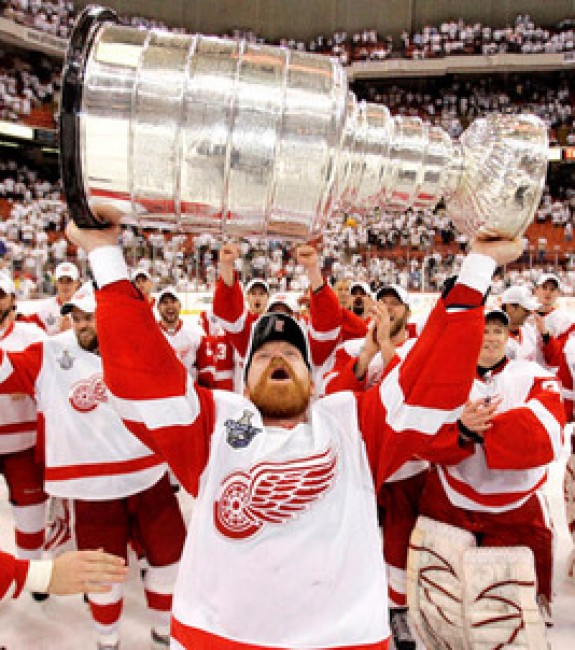 In order to get back to the standard that Mr. Ilitch held for so many years, it's time to endure adversity instead of wallowing in mediocrity. I trust that the culture of winning will not get lost in the shuffle as the team transitions in a new direction and starts on the path back to relevancy.
I ask that each fan of the Red Wings places their trust in this process. The near future will be a struggle but as the prospect cupboard stacks up and financial flexibility returns, we will return to create new memories that will be cherished like the ones in years past.
Jacob Messing: Doing It Right
Dear Red Wings Faithful,
For over two decades, the Red Wings organization was a model for doing it right. We prided ourselves on being annual contenders; we signed the best names available, traded for difference makers and drafted no-names that blossomed into future NHL stars.
Hockeytown has been an inspiration for copycats in our devotion to winning, but as you've witnessed in recent years, we've fallen short of the right path that leads to the Stanley Cups fans have come to expect.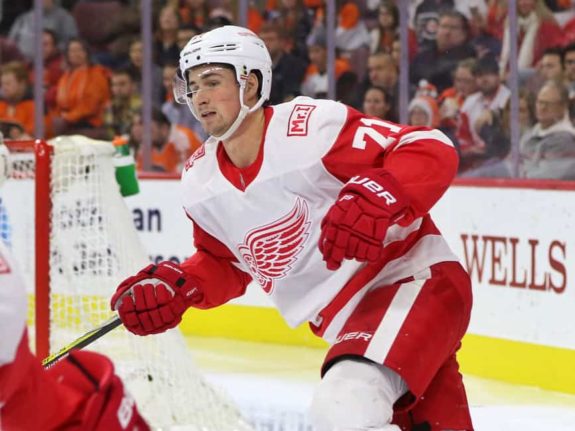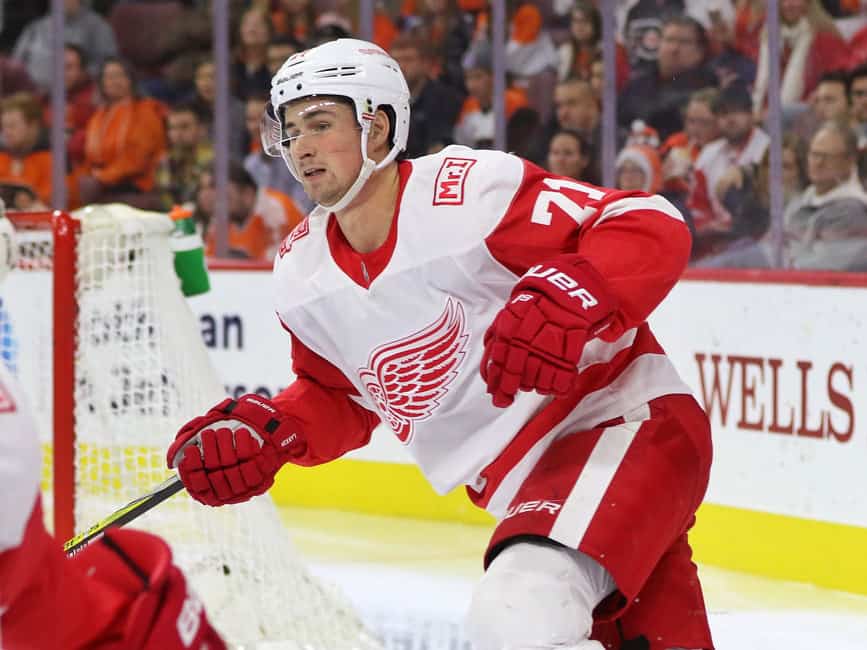 That is why we in the Red Wings front office have decided to undergo the painful but sometimes exciting steps of a rebuild. We want to do it right. There are no shortcuts in creating a winning team. The objective requires strong drafting, solid player development and a word you'll come to hear a lot; patience.
We are currently watching the growth of some of our most highly-touted prospects in various leagues and hope that our immediate attention to the future and our 11 draft picks in the 2018 NHL Entry Draft can help speed up this process.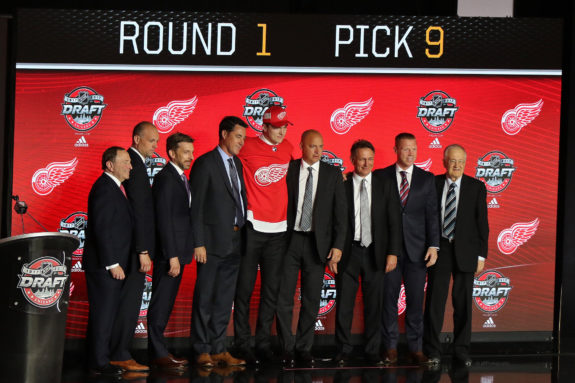 The draft is where the process begins. We've compiled picks for the next couple of Junes and hope they begin yielding NHL talent ready to carry a team as deep as the league's best. While some of these players may appear to be NHL-ready, we want to be certain they are primed to engage in the everyday dedication it takes to be a consummate pro: the dedication it takes to be a Red Wing; the dedication it takes to do things right.
Tony Wolak: Patience Is A Virtue
To the greatest fans on Earth,
As you know, the Detroit Red Wings have followed a quarter-century of playoff appearances and four Stanley Cups with two tough seasons. Our team has competed hard but not enough wins have come our way. We know you're hungry for a competitive team – know that we are, too.
To ice a competitive, Stanley Cup-contending team, we have a plan to bring in more dynamic young players. While the word "process" seems to have a negative connotation these days, we kindly ask you to trust the process that's already underway. As you've seen over the past two trade deadlines, we've committed to stockpiling draft picks that will become the future leaders of Hockeytown. We plan to continue with this tactic for another year before we move into the next phase of the rebuild.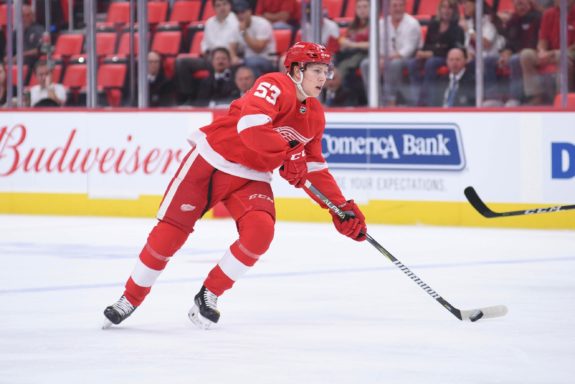 We like our young core of players already in the organization. Dylan Larkin, Anthony Mantha, Dennis Cholowski, and Filip Hronek are high-end players who will carry our team forward. We have great prospect depth to supplement their efforts, recognized veterans to guide them, and a terrific selection in this year's draft headed our way. There's still some work to do but know that we are trending in the right direction.
Our rebuilding process is unique to our franchise. We do not believe Toronto's rebuild strategy is right for our organization. For comparison's sake, New York's may be closer to our approach. Like the Rangers, we are not ruling out pushing for the playoffs as early as next year. Our goal is to develop our players so that they reach their fullest potential. Playoff pushes and postseason play typically bring out the best in NHLers.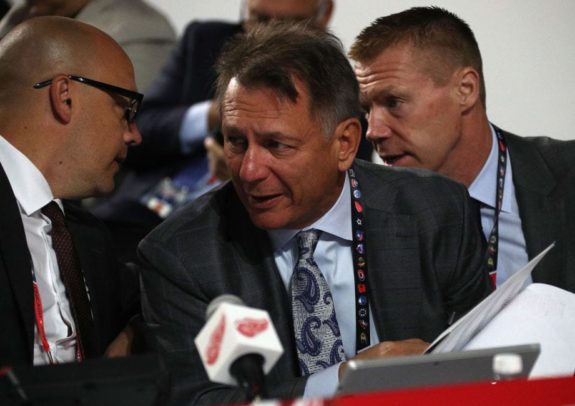 Above all else, we want to provide Red Wings fans with the best team possible. Our generation of success has given fans a lot to be proud of. We want to provide more.
So keep cheering us on, Hockeytown, and we'll continue to compete for you. We're all in this rebuild together and can't consider it a success without you backing the organization. Before long, Little Caesars Arena will be rocking as we compete to bring our fans another Stanley Cup.
What would your message be if you were in the owner's chair? Comment below with your own statement to the Detroit Red Wings fanbase.
Griffin is a Junior at Northwood University in Midland, Michigan pursuing a Sports and Entertainment degree. His passion of writing began when Detroit Red Wings captain Henrik Zetterberg was out for the season in 2014 and he wanted to give his thoughts. Griffin comes from LastWordOnSports.com where he had the role of "associate editor" and wrote nearly 300 articles over three years for their hockey department.