In a dominant, breakout campaign, Nathan MacKinnon has shown the Detroit Red Wings just what a top pick can do for a franchise.
It takes lots of losing and draft-lottery luck to be able to obtain such game-changing talent. The former is happening as the 26-35-11 Red Wings brought a nine-game losing streak into Colorado on Sunday afternoon. The streak reached double digits when MacKinnon, the 2013 first overall pick, took over against the Red Wings for the second time this season.
In a November meeting, MacKinnon had a game-tying assist with 46 seconds remaining before netting the overtime winner. In two games versus the Red Wings this season, he has scored three goals and added two assists, with a plus-5 rating and 14 shots.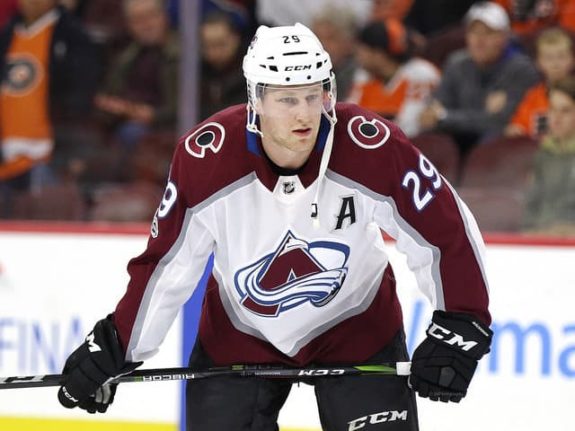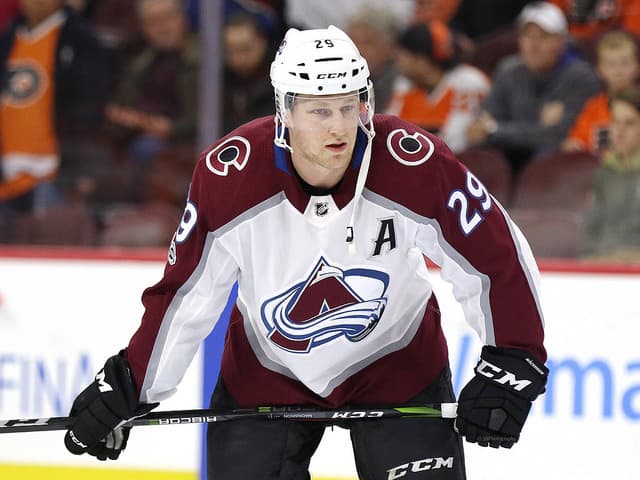 The Red Wings have tried to maintain a winning culture as they rebuild on the fly, but MacKinnon has singlehandedly showed Detroit why it's trending the right way to close the season.
Dahlin in Detroit
The Red Wings currently sit in 28th place, which gives them the fourth-best odds of winning the draft lottery. With 10 games to go, the apparent tank of losing 10 games in a row is actually just a display of how much of a bottom-feeder they truly are.
Only one team gets to win the coveted first-overall pick, which means Detroit is up against some stiff competition so fans should temper expectations. The consensus No. 1 this June isn't an elite center like MacKinnon, McDavid or Matthews, but a defenseman.
Swedish defenseman Rasmus Dahlin, who has drawn comparisons to Nicklas Lidstrom, is a 17-year-old ready to make his mark as a top blueliner in the NHL as soon as 2018-19. Dahlin has been touted as a smooth-skating, two-way, hard-hitting, yadda yadda yadda defenseman. In reality, any adjective will do the job because he's the full-package and will instantly raise the level of any team he plays for as well as those around him.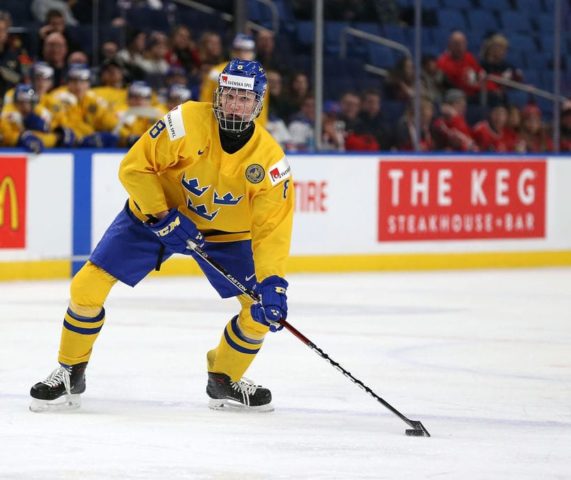 Dahlin would immediately be Detroit's best defenseman since Lidstrom, who retired in 2012 leaving a massive hole still yet to be filled. He'd lift the Red Wings' defense, which has given up the 10th-most goals this season.
Some believe the Red Wings deserve Dahlin and that he would give the new, state-of-the-art Little Caesars Arena a real attraction. After all, the seats are visibly emptier than prior seasons.
Offensive Depth in Detroit
Dahlin is the consensus No. 1, and should Detroit not be fortunate enough to win the lottery outright, a little luck for the second or third pick would be just as valuable. Detroit could drastically use offensive help as much as defensive upgrades, as its 180 goals rank 29th in the league. They also haven't had a 30-goal scorer since 2008-09.
Andrei Svechnikov—brother of Red Wings 2016 first-round pick Evgeny—and Filip Zadina lead the forward ranks as the potential two to round out the top three selections. Svechnikov, 17, is advertised as a strong skater with great stickhandling and an elite finishing touch. The Russian owns 40 goals and 72 points in 44 games, leading all rookies as a member of the Barrie Colts in the Ontario Hockey league (OHL).
He dreams of playing with Evgeny and could find himself alongside him in Detroit next season.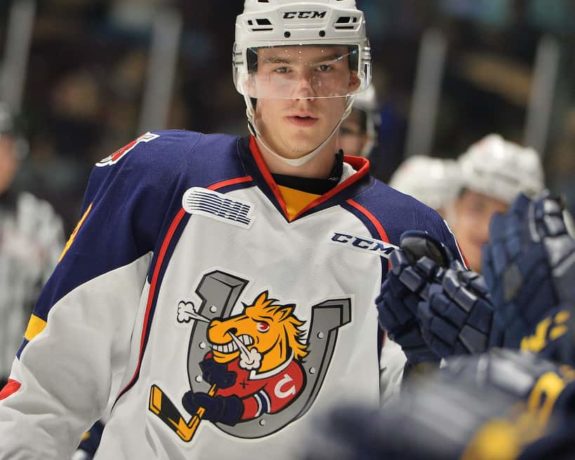 Zadina, 18, is a fast, agile left wing that plays a complete game. He's been praised for his shot, which has helped him climb the scoring list with the Halifax Mooseheads of the Quebec Major Junior Hockey League (QMJHL). The Czech Republic native leads all rookies and currently sits seventh in the league with 82 points through 57 games. His 44 goals are tied for third.
The draft lottery results are expected by the end of April — until then you can speculate and play with a draft lottery simulator.
The Final Stretch
Management should fully embrace the losing streak, knowing the team is six points from dead last. Only Buffalo—which recently got Jack Eichel back into the lineup—and Arizona, which is 11-6-1 in its last 18 games, stand in the way.
There's still a lot of pride in the locker room; consummate captain Henrik Zetterberg, Niklas Kronwall and Jimmy Howard are among a handful of players who have spent their entire careers in Detroit and the culture that embodies Hockeytown. But the dedication to a winning culture is what has held the Red Wings back for several years as the team squeaked into the playoffs in 2014, 2015 and 2016, losing in the first round each time.
It's time to land a game-changer.