When I was a little kid, growing up in Hamtramck, maybe seven years old, I wanted to be Brendan Shanahan. I mean, sure I wanted to play like him, of course, but I wanted to BE him. I don't know what it was about him to this day. He looked big and strong, the number 14 looked cool on the back of his jersey, and when I asked my dad what the "A" on the front of his jersey symbolized, he said the alternate captain.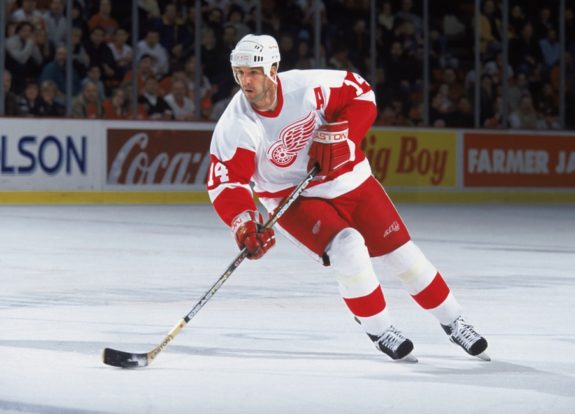 I did not even know what it meant at the time though it sounded important. Even the name Brendan sounded cooler than boring old Peter. And that is the story of how Shanahan was my first favorite hockey player. It's funny, especially with young kids, we don't know why we like players. We just do. Maybe they have a cool hairdo, or they have a great goal celebration, or a cool goalie mask-like Eddie "The Eagle" Belfour. Whatever the reason though, these are how fan favorites are born.
After a less than inspiring 2019-20 season to put it nicely, Steve Yzerman was very busy in the offseason. After the dust settled in Hockeytown, six new Red Wings were coming to town. Each player has a new story and a new set of quirks that we as fans will get to know and love.
Vlad Namestnikov #92
Although Vladdy was born in Voskresensk, Russia he moved with his family to Michigan when he was just eight months old. His father Evgeny split time between the Vancouver Canucks and Syracuse Crunch during the mid-'90s. He also had an uncle name Ivan Novoseltsev that some of you may remember playing for the Florida Panthers in the early-2000s.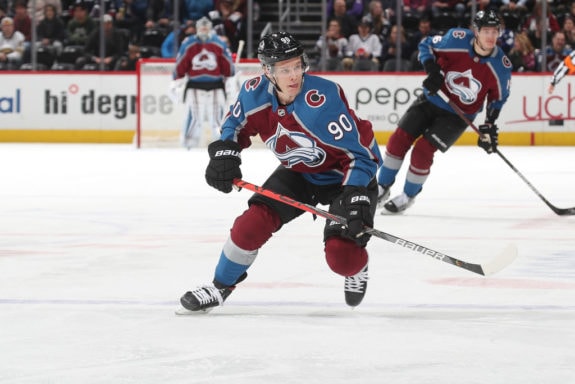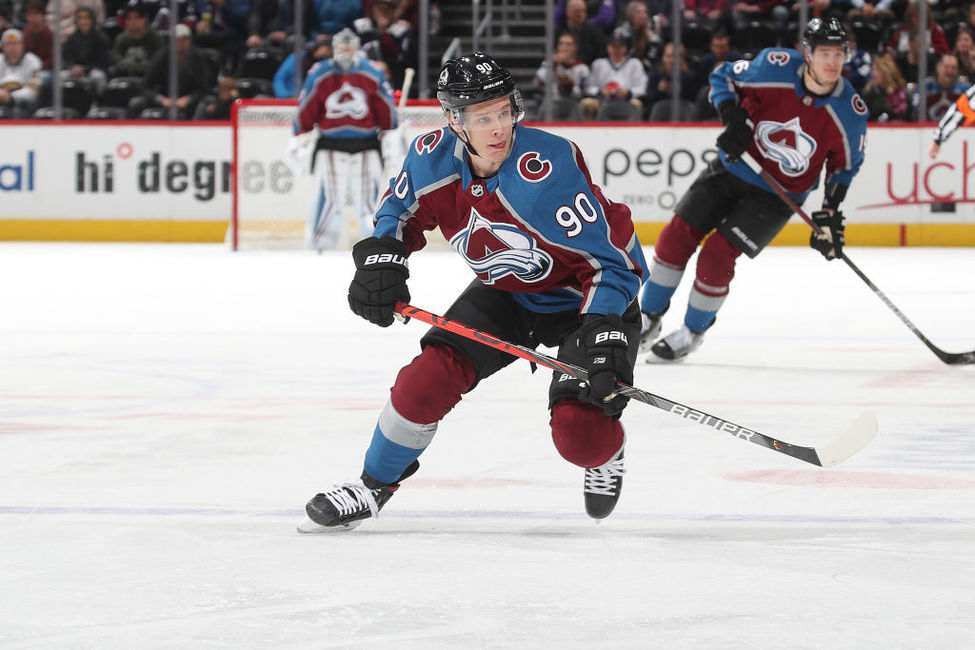 But the Crown jewel of his family blood-line was an uncle on his mother's side none other than Slava Kozlov, one of the famed members of the Russian five and Red Wing royalty. A hometown boy directly related to a living legend? Not bad.
Thomas Greiss #29
Greiss is a German-born goalie. Perhaps he and Moritz Seider will bond and yell commands in German as attacking opposition comes down the ice. Maybe these two Germans will even inspire Yzerman to pick up another German or two in Lucas Reichel or J.J. Peterka, but probably not.
Never the less Greiss will be a fellow countryman on the Red Wings to make young Moritz feel comfortable in his future rookie campaign. Aside from that Greiss also dons very colorful mean-looking goalie masks. The last one I saw him wear had the character Beast from the X-men Painted across the side. If you are a sucker for a cool goalie mask, he will be right up your alley.
Marc Staal #18
Staal comes from a family of hockey players. Eric (Buffalo), Jordan (Carolina), Jared (Drafted by Phoenix but never had significant NHL time). I don't know what's in the water in Thunder Bay, Ontario but I'm thinking of relocating my family there.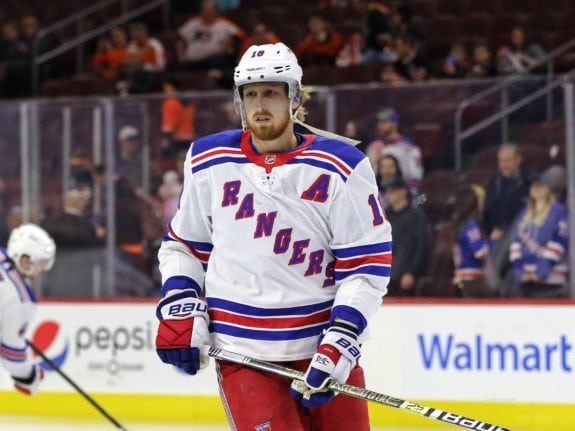 Yzerman took on Staal's $5.7-million contract that expires at the end of the season with the added sweetener of a 2021 second-round pick. Depending on how well or how poorly the Rangers do will depend on how much of a fan-favorite Staal is. The jury is still out.
Troy Stecher #70
Stecher embodies a blue-collar player. His level of competition is through the roof every shift. He did not have the traditional path to the NHL. He played three years for the Penticton Vees of the BCHL and was captain his final year there before playing three years at the University of North Dakota.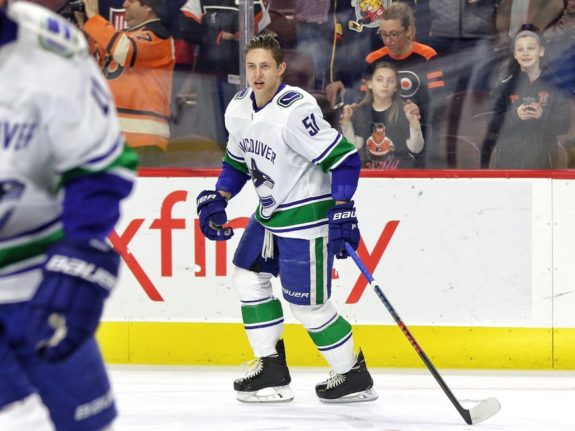 He lays his body on the line every night for his team, including blocking shots with his face! The hard-nosed working-class people of Detroit identify with players like this and Troy will be embraced
Bobby Ryan #54

Ryan, as an Anaheim Duck, used to be a thorn in the side of Red Wings' fans. He would rack up 50, 60, and 70 points while doing it handsomely. And now he's finally a Red Wing, though he's 33, he still has gas left in the tank. Believe it or not, Ryan is not even his real last name.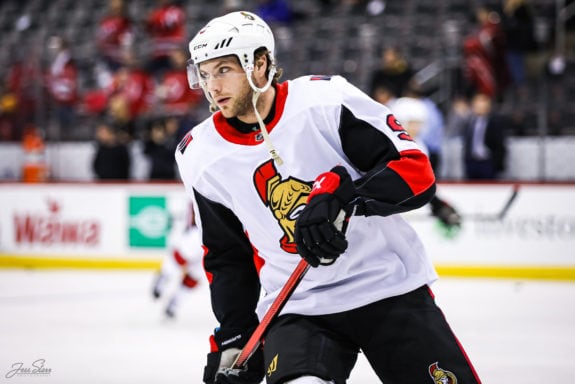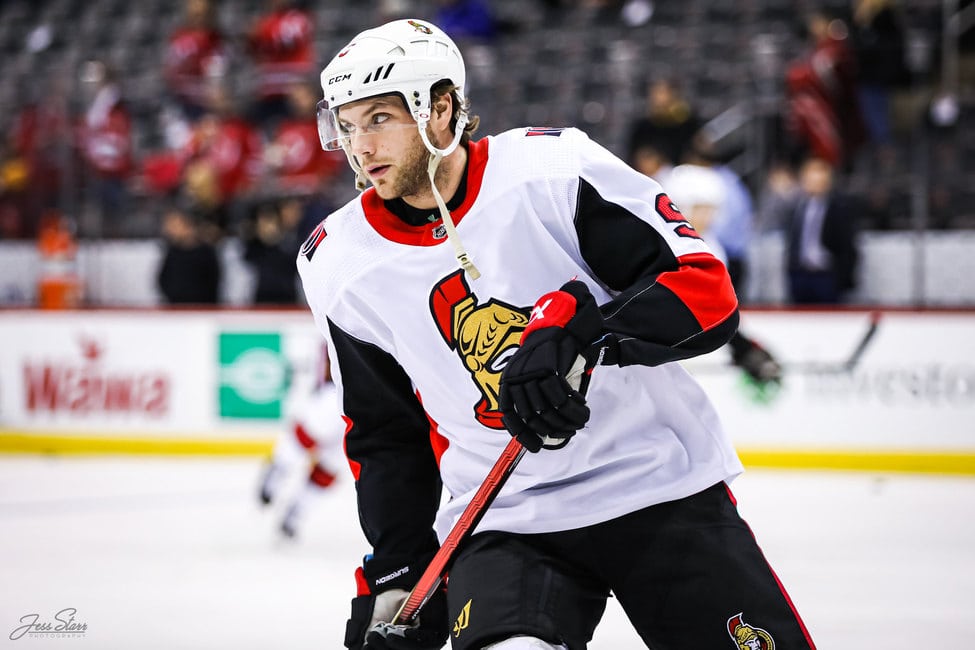 He took on that last name in an unbelievable well-documented made for Hollywood story that took him across the country while he was on the run from the law with his parents. Despite the universe seemingly working against him, Ryan was selected seconnd overall in the 2005 NHL Entry Draft and has had success where ever he has played.
Jon Merrill #24
Growing up as a local boy in Grand Blanc, MI, Merril idolized the Red Wings. Some of his favorite memories are going down to Joe Louis Arena as a kid and pressing his face against the glass during warm-ups. "One day," he would often think to himself. After being drafted in 2010 by the New Jersey Devils, he played for three years at the University of Michigan.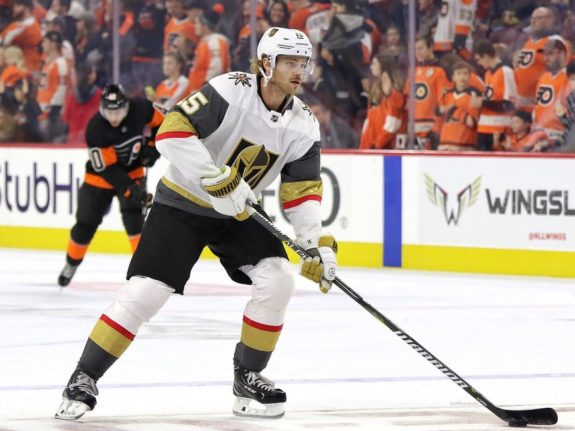 After a three-year stint with the Vegas Golden Knights, on Oct. 9th, 2020, Merril was, as he put it, re-born as he signed a one-year contract with the Red Wings. Sure, he's a hometown boy, and yes, he has a viral video of him coming home and surprising his kids after the playoff bubble. But the part about Merril that makes him the most fan-favorite worthy is his mustache and mullet.
Final Thought
Whether it's a great head of hair, a cool goalie mask, or a song that plays after a player drops their gloves. These are the things we remember about players. It becomes part of their larger-than-life persona but also brings them down to earth to a very human-like level and quality. Shanahan doesn't play anymore but whenever I see him in an alumni game or speaking to the media in his usual dark blue suit, I can't help but whistle the Irish Jig.
---
---