The hockey world was shocked this week as Jim Johannson, the heart and soul of USA Hockey, passed away on Sunday at the age of 53. He died in his sleep at his home in Colorado Springs, Colorado.
Johannson oversaw the U.S. National Team Development Program and was largely responsible for USA Hockey's ascendancy as a world power. No one has had more to do with the rise of American hockey than assistant executive director of hockey operations and general manager of the 2018 U.S. Olympic men's ice hockey team.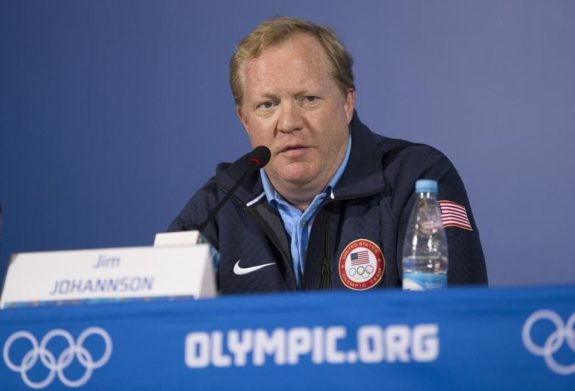 Under his supervision, U.S. hockey teams won 64 medals at major international events, the current American Development Model was conceived and implemented, and USA Hockey Arena in Plymouth, Mich., became a home rink for all U.S. teams.
Johannson's Lasting Impact
The news has shaken the hockey community, both in the U.S. and across the world.
Known as Mr. USA Hockey, the Rochester, Minnesota, native had a tremendous impact on players, coaches and executives. He joined the USA Hockey staff on Sept. 1, 2000, as manager of international activities and U.S. Olympic Committee (USOC) relations. Three years later, he was promoted to senior director of hockey operations. The position allowed him to shape the future of USA Hockey at the international level.
By 2007, Johannson had ascended to assistant executive director of hockey operations and was responsible for the day-to-day management and integration of all in-sport related initiatives. That meant he worked with the USOC as well as securing players and coaches for international competition.
He was directly involved with 10 U.S. National Junior Teams, including the 2010 U.S. National Junior team that won gold. He helped lead and organize the 2005 IIHF World Junior Championship in Thief River Falls, Minn. and Grand Folks, N.D. and served as team leader for the 2004 U.S. National Junior Team that also won gold.
Before Joining USA Hockey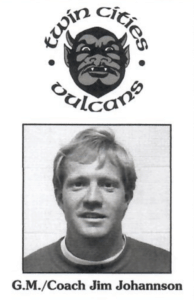 Johannson played college hockey at the University of Wisconsin, helping the Badgers capture the 1983 NCAA Division I National Championship. He then turned pro, playing nine seasons in the International Hockey League, splitting time among three teams. His most productive campaign came in 1988-89, when he tallied 75 points (35-40) in 82 games with the Salt Lake City Golden Eagles. He also played in the 1988 and 1992 Olympics.
He was a former U.S. National Team member and spent five years as the general manager of the Twin Cities Vulcans, a Junior A team in the United States Hockey League. Under his guidance, the Vulcans captured the 2000 USA Hockey Junior A National Championship in Green Bay, Wis.
Johannson spent five years as the general manager of the Twin Cities Vulcans in the United States Hockey League. The team won the 2000 USA Hockey Junior A National Championship title under his guidance.
Jim's Family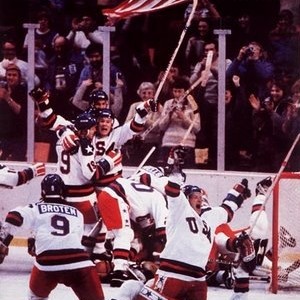 Johannson was born into a hockey family, back in 1964. His father, Ken, played at the University of North Dakota from 1950-53, then for the Rochester Mustangs for eight seasons. He also served as the general manager for the 1980 U.S. Olympics team, better known as the "Miracle On Ice" team. Ken and his wife, Marietta (who passed away in July, 2010), kept the family in Rochester, where he worked for Mayo Clinic. Ken still resides in Rochester part-time and spends his winters in Florida.
Johannson is survived by his wife, Abby, and their daughter, Ellie. He has a sister, Judy, and a brother, John.
Jim's Proudest Moment
One of Johannson's proudest moments at USA Hockey came just weeks ago, when he called the players selected for the 2018 U.S. Olympics team to let them know they had made the team.
"I've had a lot of fun at USA Hockey but one of the most fun days I've had was calling 15 or 16 guys early one morning from my house to tell them they were on the 2018 Olympic team," said Jim Johannson a few weeks ago. "And the second-best time was telling the last few guys that they made the team. It meant so much to me that I got to call those guys and tell them that they were going to represent us. I know how much it meant to those players at this point in their careers. I know they will represent us well."
Memorial Service Information
Visitation – Wednesday, January 24, 2018 – 5-8 p.m. MT
Swan Law Funeral Home
501 N. Cascade
Colorado Springs, CO 80903
Memorial Service – Thursday, January 25, 2018 – 11 a.m. MT
First Presbyterian Church
219 E. Bijou Street
Colorado Springs, CO  80903
Following the Memorial Service, the Johannson family invites guests to a reception at the Cheyenne Mountain Resort in Colorado Springs.
Reception – Thursday, January 25, 2018, following Memorial Service
Cheyenne Mountain Resort
3225 Broadmoor Valley Road
Colorado Springs, CO  80906
In lieu of flowers, memorials are preferred: the Jim Johannson Legacy Fund at The USA Hockey Foundation (online at USAHockeyFoundation.com or by mail to The USA Hockey Foundation-Jim Johannson Legacy Fund, 1775 Bob Johnson Drive, Colorado Springs, CO 80906) or to the Eleanor Johannson 529 Education Fund; c/o Morgan Stanley, 34901 Woodward Avenue; Suite 300; Birmingham, MI 48009.
Tributes to Mr. USA Hockey
"We are beyond shocked and profoundly saddened. As accomplished as Jim was in hockey, he was the absolute best, most humble, kind and caring person you could ever hope to meet. His impact on our sport and more importantly the people and players in our sport have been immeasurable," – Pat Kelleher, Executive Director of USA Hockey
"Jim's positive influence was enormous and will be felt for generations to come. He was widely respected across the world and his genuine nature helped advance our sport in so many ways. Today, we are a medal contender every time we put a team on the ice for international competition, and he played a major role in helping us get to that point. Our heartfelt condolences go out to his entire family. It's a sad day for all of us." – USA Hockey President Jim Smith
"In building the teams that achieved so much success for USA Hockey, Jim Johannson had a sharp eye for talent, a strong sense of chemistry and a relentless pursuit of excellence. The NHL family's respect for Jim's contributions to hockey at all levels is exceeded only by our shock and sorrow over his sudden passing." – NHL Commissioner Gary Bettman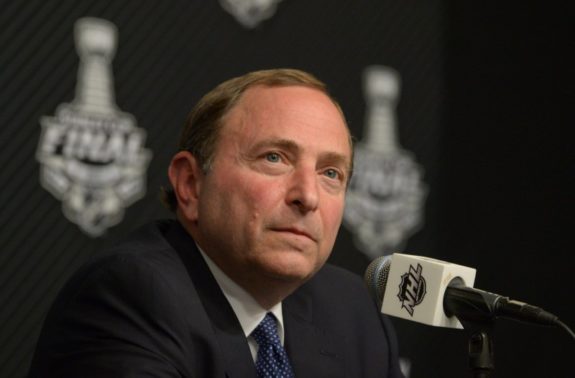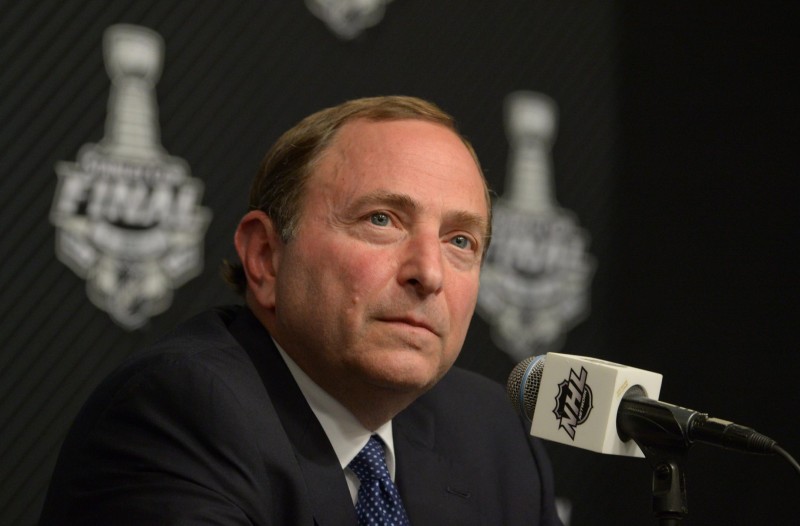 "He definitely had a great passion for wanting to be successful and didn't leave out any detail to try to make that happen." – New York Rangers forward Ryan McDonagh
"JJ was always one of the integral parts of USA Hockey. It's definitely a huge loss for USA Hockey. I definitely had a heavy heart." – New York Rangers forward Jimmy Vesey
"We lost a true friend in Jim Johannson today. He was so compassionate and as loyal a friend as you could have. He was the ultimate teammate." – U.S. Coach and 1988 teammate Tony Granato
"When we heard of JJ's passing, we are reminded of what an enjoyable person he was to be around, and also what he meant to USA Hockey and hockey worldwide. We should all strive to do our jobs and treat people as JJ did. Jim Johannson, you have moved on, but you will not be forgotten. We will miss you." – Buffalo Sabres owners Terry and Kim Pegula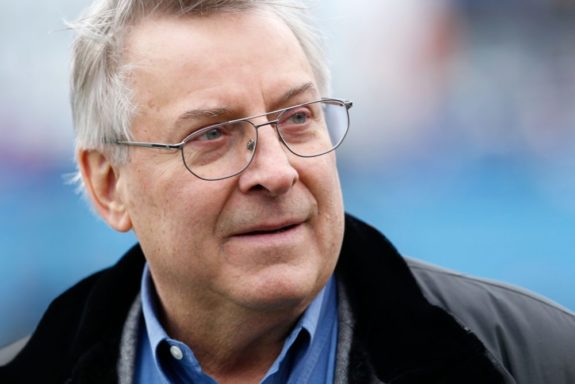 "Some of us weren't easy to deal with. We always wanted something more or better, whether it be travel arrangements, ice time, all those things. Jim accommodated everything. And with a smile, never getting upset." – Toronto Maple Leafs GM Lou Lamoriello
"His passion for hockey was extraordinary and he worked tirelessly to grow the game in the United States. Jim was a remarkable hockey ambassador who will be greatly missed here in the State of Hockey and throughout the hockey world." – Minnesota Wild GM Chuck Fletcher
"One of the things that stood out about JJ: He was in a position of power, which means it would be easy to have lots of enemies and lots of people upset at him. But all he had was friends. I saw that firsthand at the World Championships. In the international community, he was beloved. He wanted what was best for USA Hockey, but really he wanted what was best for the game. His job was stressful. It was chaotic. He had things coming at him from a million different angles. But he handled it with ease. The positivity with which he lived his life was awesome." – Detroit Red Wings coach Jeff Blashill
"It could be meetings with David Poile, Stan Bowman, Dean Lombardi, Dale Tallon. When we [while putting together national teams] were talking about players, we'd always look at JJ and say, 'JJ, what do you think?' We'd always want his opinion. He was an incredible administrator, but he was a hockey guy. He was our version of Hockey DB." And this funny story: "We get over to Sochi. We're in our rooms, and it's in the village. Everyone rooms together. Me and Burkie [Brian Burke] are roommates, and we have twin beds. It's a suite setup, and outside is another room, and that's JJ's room. When we get there, one of his phones is ringing. He picks it up: "What? OK. Oh, Jesus. I'm on it." And we ask him what's wrong. We're thinking we left someone behind or someone got hurt on the way to the airport. He says, "No, it's JVR [James van Riemsdyk]. He doesn't have any toilet paper. I'll be right back." I'm like, "What! Are you [bleep]ing kidding me? Get your own [bleep]ing toilet paper." And he was like "Yeah, I'll take care of it. No problem." Nothing was too big or too small." – New Jersey Devils GM Ray Shero
"He was so into his job. He would come up with this daily newspaper thing — he called it The National — and he'd throw it under your door every morning. Whether it was Olympics, World Juniors, World Cup, even when I played at World Championships one time, he always did it. You'd wake up and check the newspaper that he created, and you'd get your schedule for the day. There was always a quote of the day on there, then the standings of the tournament. He'd give an update of what was going on, recaps of different games. It was something to look forward to every morning: seeing that paper that he put together." – Chicago Blackhawks forward Patrick Kane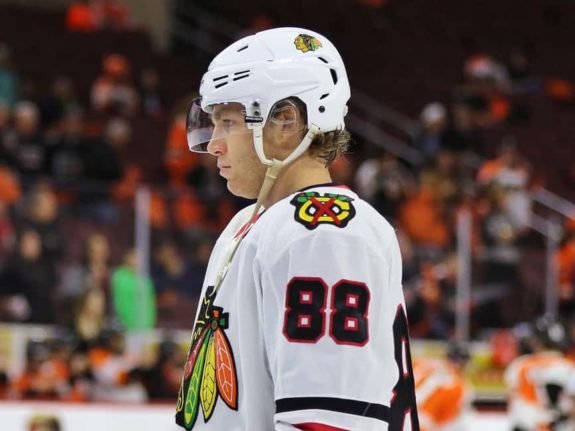 "He was the guy who helped pick the team, but once you're in the tournament and playing on the team, he was always the guy that would come in and talk to the guys. I don't think he wanted to be a coach. He just told you what he expected and reminded you of the USA Hockey legacy, which of course he helped build. Everyone had the utmost respect for him. Anytime he talked, everyone made sure they would listen because he's been a part of so many teams, so many championships and medals." – Anaheim Ducks goalie John Gibson
"JJ was a great person. He did so much for me in my career. He represented USA Hockey so well. He was just a workhorse and loved what he did." – Minnesota Wild defenseman Ryan Suter
"He was an amazing person. JJ was synonymous with USA Hockey and its leadership. He will be missed but not forgotten." – Former Gopher and current Buffalo Sabres forward Kyle Okposo
"He will truly be missed at USA Hockey and throughout the hockey world. Thank you, JJ for giving me the opportunity to live out a dream." – N.Y. Rangers (and former Lakeville North and Gophers defenseman) Brady Skjei
"Thanks for your friendship and leadership, as you always led USA Hockey with your heart and soul. You will truly be missed, Jim Johannson!" – Detroit Red Wings forward Justin Abdelkader
"Deeply saddened to hear of the passing of Jim Johannson. JJ was the engine of USA Hockey and made every national team experience of mine incredibly memorable." – Former Gopher, current Winnipeg Jets forward Blake Wheeler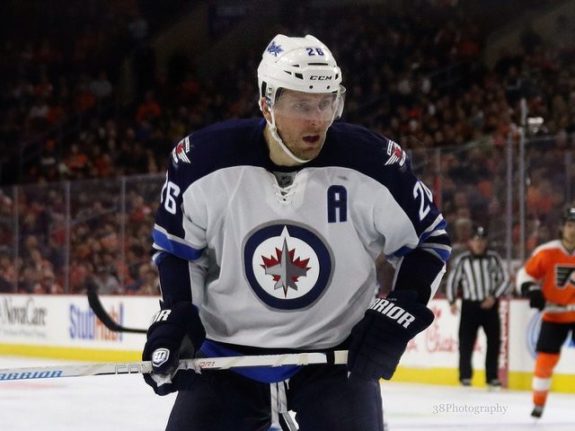 "He gave me my first few opportunities to compete for the World Championships when I was a pretty young player. I didn't realize it at the time, but those were special experiences for someone my age. Getting to travel overseas and representing my country — JJ had a lot to do with that. You always felt like you were in good hands, but they also take care of you like you're one of their own kids when you're over there. – Anaheim Ducks defenseman Cam Fowler
"I always appreciated how genuine he was. He really cared about the players playing for his teams. It was never a business for him. As much as it was — and putting the best players on the ice — it didn't feel like that. He was the guy who would call you when you make a World Championships team, and as you got older, he would call you to see if you were interested because he knew people had families. I remember him telling me he was going to be a father. Not even about hockey. Just how excited he was. He was going to be an older dad. I had just had a kid. And here I am, giving him pointers as a younger guy of what to expect in being a dad. He was almost a friend. That's the hardest part: You're losing such a good person in the game. He loved to be able to say he worked for USA Hockey. In return, we were so proud to be around him." – Columbus Blue Jackets forward Nick Foligno
"It has been a very difficult day attempting to process the news of the sudden passing of Jim Johannson. Personally, JJ was a mentor and friend that had a significant impact on me as a hockey player and a person. JJ was the glue of USA Hockey. His presence spoke volumes as other USA Hockey family members can attest. His passion for the many teams and his players was beyond comparison in the sport. My heartfelt condolences to his wife, daughter, and relatives." – Buffalo Sabres forward Jack Eichel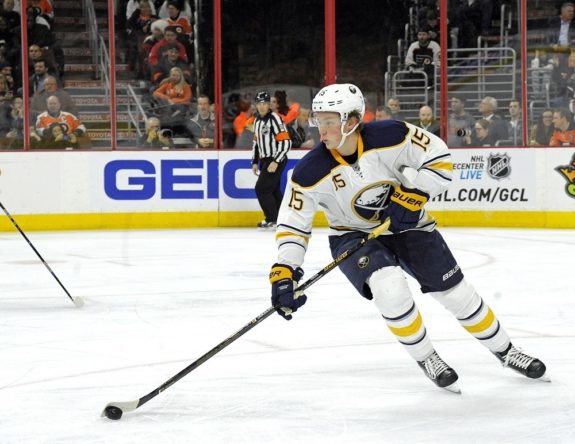 "I have been part of USA Hockey on and off since I was 17 years old, and he was at every single event I participated in. It didn't matter what event or what age group — he was always there. He was the constant. He coordinated everything." – New Jersey Devils goalie Cory Schneider
"It was really a great opportunity for him to be the general manager in these Olympics, the way it was shaking out. Without the NHL affiliation, it was really falling on the USA Hockey staff. He put so much time and effort into USA Hockey, and it was a big moment for him to be the decider and run a team. He was a fun guy to be around. A lot of guys might remember his laugh. He had this big laugh. When we'd be at a tournament together, we'd be together for two to three weeks as a group. He was the guy you could rely on to know what was going on. He made sure everyone got to the tournament, and when we were there, [he knew] where to go. Even the coaches knew he'd be the one on top of everything. That's why I thought he'd be great in taking the next step forward as the general manager." – Anaheim Ducks goalie Ryan Miller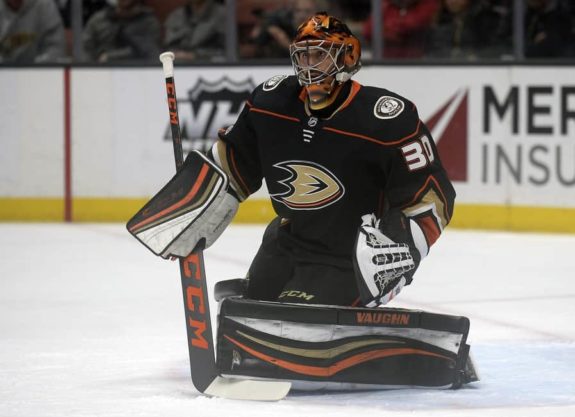 "He was, in my opinion, Mr. USA Hockey. He ran the show. When JJ was involved, things went the way they were supposed to go. He would do it all. Whenever you were around him, he had a smile on his face. If things didn't go well in a tournament or a specific game, he would be disappointed, but he had a great attitude. It was always, 'We'll have to be better the next one.' It was always the next tournament or the next game or the next situation. He always said, 'How can we make it better?'" – Minnesota Wild defenseman Ryan Suter
"He was a very kind and genuine person. with Johannson. He was always in a very good, calm mood. He had a very dry sense of humor, but always found fun in everything." – Rochester Mayo activities director and high school teammate, Jeff Whitney