Metropolitan Riveters rookie defenseman Saroya Tinker was able to showcase her defensive style for the team in her first season with them, although it was not the season she may have wanted. She was able to notch her first NWHL point in Lake Placid, though, with an assist against the Connecticut Whale on a Cailey Hutchison goal. She had a new style of play and a new speed to adapt to, but was able to watch and learn from veteran defensive players like Rebecca Morse and Kiira Dosdall-Arena to help her focus on what needs to be done. Not only did she grow up around the sport, but wants to help other women know they can play professional hockey too.
A Hockey Player From the Start
In Oshawa, Ontario, ice hockey is almost guaranteed to be a part of your life. Tinker knows this better than any, with her father lacing up her skates at just six years old. 
"You put on skates as soon as you're born in Canada," Tinker said. 
Even with hockey being a way of life in Canada, Tinker first tried gymnastics and dance. Her father eventually let her try the sport everyone else in Ontario was playing, first with all boys before switching to girls ice hockey. 
Related: Metropolitan Riveters Impress In Lake Placid With Undefeated Weekend
Tinker more than loved being on the ice. She played for the Clarington Flames and then Durham West Jr. in the Provincial Women's Hockey League before landing a spot on the Yale University Bulldogs women's ice hockey team. 
Tinker was always a strong, focused student, so she knew she wanted her education to be at an Ivy League institution. When picking a school, Saroya found that Yale University gave her the best of both worlds. She would be able to play the sport she loved while receiving that Ivy League education she wanted. Getting a strong education as a woman was also very important to Tinker. 
"I thought it was great," Tinker said. "I loved the ability to be great academically and athletically."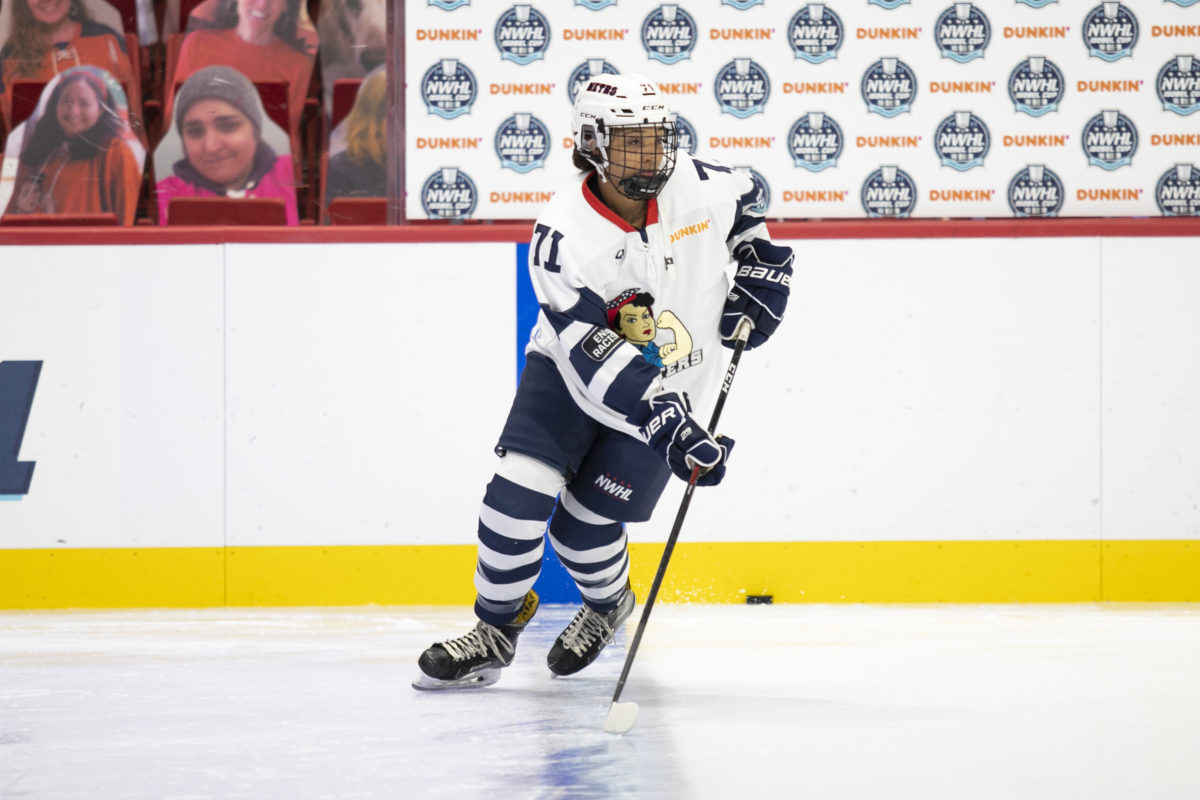 Although she loved Yale, Tinker struggled with her style of play during her underclassman years as a Bulldog. As she became more of a veteran, Tinker was able to work through her struggles and shine. In her junior year, Saroya had a career-high plus/minus and recorded a point in five consecutive games. She secured a goal and an assist in her 100th career game during her senior year, and ended her collegiate career with five goals and 27 assists. 
Tinker credits her success at Yale to a coach she only played under for one year, Mark Bolding. The Bulldogs decided to replace their entire coaching staff before her senior year, leaving the team nervous but hopeful for more luck on the ice. 
Bolding ended up being a great switch for Tinker and the team. Saroya explained that he had a positive impact, helping her fall back in love with the game and making her want to come to the rink again. 
"I was able to gain more confidence and be more of a defensive defenseman than I had been before," Tinker said. "I was focused on my plus-minus and making sure I was shutting down everybody." 
Her Aspirations Go Beyond the Ice
Tinker's athleticism extends further than ice hockey. She refers to herself as intense on and off the ice. Working out (and not always hockey workouts) is one of her hobbies. She enjoys skating so much that she used it as a relaxing activity during her study break before exams at Yale. Tinker also likes to relax with painting in balance with her time on the ice. 
Her passion for the sport, along with her dedication to working out makes for a perfect combination. Tinker's hard work paid off, being drafted fourth overall by the Metro to start her National Women's Hockey League (NWHL) career.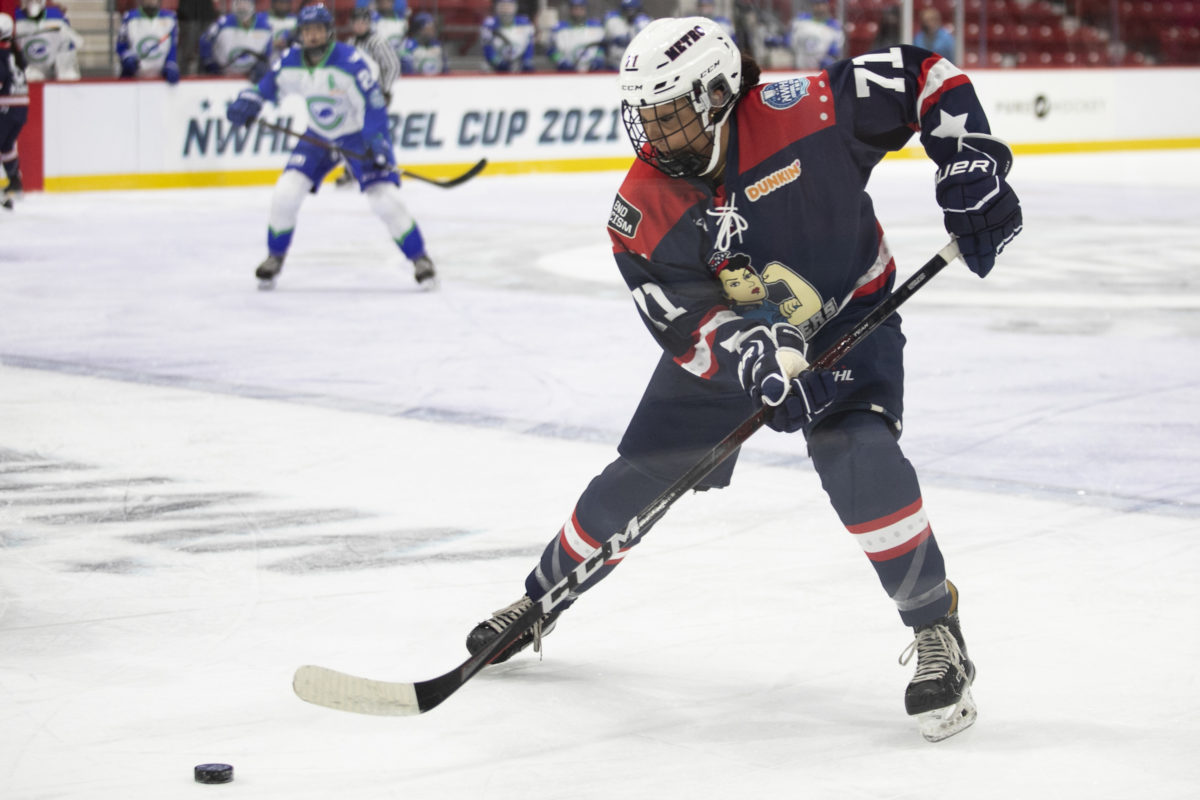 Tinker's father wanted more for his daughter when she started than just enjoying hockey — he wanted to show that it can be for everyone. 
"He experienced a lot of racism in the sport," Tinker said. "So he wanted to put us up in it and prove a point, and ever since then we loved it." 
Not only has Tinker used her professional platform to help the Rivs on the ice this season, but she was able to continue her dad's journey of ending racism in the sport. She is very involved with helping to change hockey culture and inspiring others to follow her path. She wants to be able to reach out and influence others.
"As a black woman in the sport we experience microaggressions every day that we step into the rink," Tinker said. "It's so important that me playing professionally shows other women of color that they can do the same in whatever sport they can choose to participate in." 
As we await the next time the NWHL plays again, Tinker will continue to broadcast her passions and advocate for women's hockey.
---
---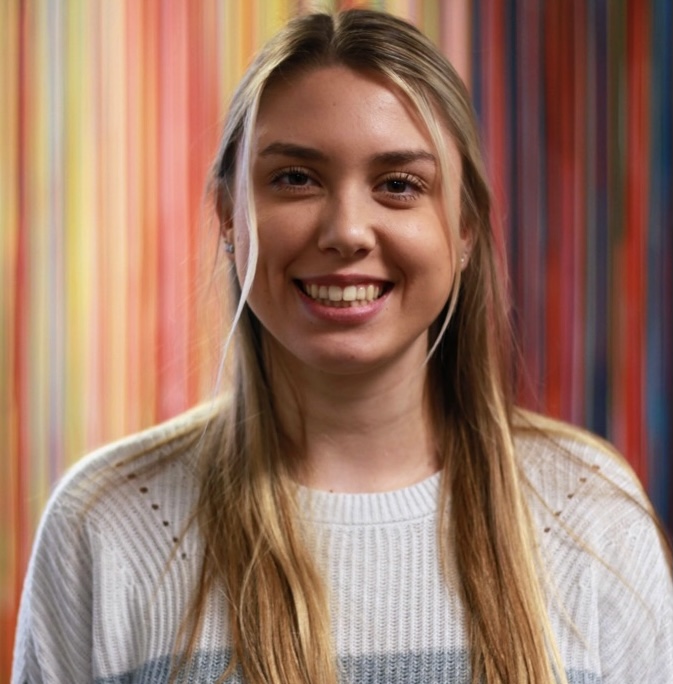 Sam is currently Managing Editor, and used to be Sports Editor, of The Montclarion, Montclair State University's student-run multimedia newspaper. She'll be earning her Sports Media and Journalism degree from there in Spring 2021. A hockey fan since she was a young girl, she covers the Montclair State men's team as well as the Metropolitan Riveters and New Jersey Devils for The Hockey Writers.